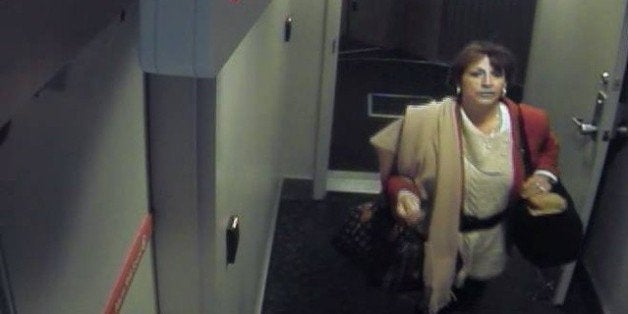 Meow who will groom Fluffy?
The victim, Hope Gonano of Daytona Beach, Florida, was returning from winning a cat competition in Pennsylvania. Cops say that a woman with short brown hair and a red jacket, likely between 45 and 55 years old, swiped the luggage and left the airport, according to News 13. It wasn't immediately clear whether she was on the flight with Gonano, but police released her photo: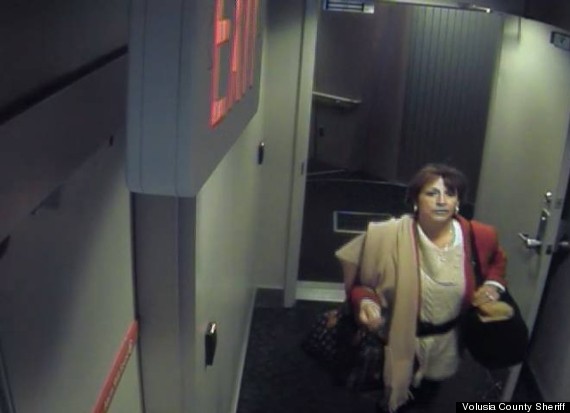 Gonano thinks the suspect knew what was in the bags.
"I'm thinking that it was all premeditated, for sure. I mean, who does that?" she said, before pleading for her cat stuff back. "What are you going to do with my cat grooming stuff and gifts from my husband that were personal to me?"
Just look at what Gonano can do with grooming supplies!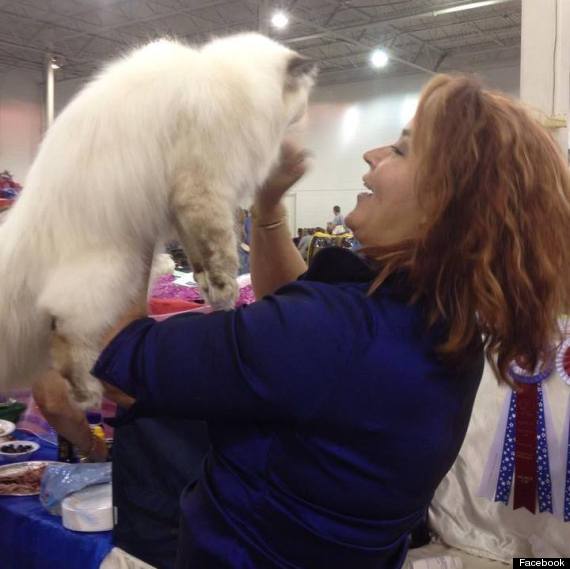 Hope Gonano and one of her cats!
Anyone with information on the cat supply-napper should call Crime Stoppers of Northeast Florida at 888-277-TIPS.
Popular in the Community