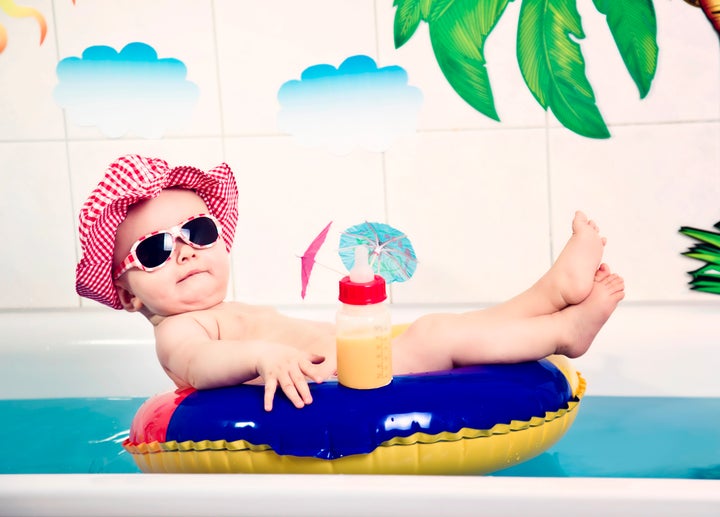 An 18-year-old woman in Austria has filed suit against her parents for posting embarrassing baby photos of her on Facebook, according to The Local. The unnamed woman claims that since 2009, her parents have shared more than 500 intimate photos of her with their 700 Facebook friends without her consent. The photos include baby shots of her naked in her crib, having her diaper changed and the various stages of being potty-trained. 
"They knew no shame and no limit, and didn't care whether it was a picture of me sitting on the toilet or lying naked in my cot," the daughter said in an interview. "Every stage was photographed and then made public... I'm tired of not being taken seriously by my parents."
The woman said she asked her parents to take down the photos but they refused. Her father claims that since he took them, they are his to post.
Besides teasing from peers, French authorities have warned parents against sharing photos of their children on Facebook, saying that the images could attract sexual predators and warn that children could face social and psychological problems later in life because of the online presence of their intimate and embarrassing photos.
There is even a movement in the U.K. that would give children and those under-18 a delete button to remove their photos from social media. Under the iRights plan, led by Baroness Kidron, websites would feature a delete button to enable young people to request information posted online be removed.
Kidro said: "The problem is we have designed an online world without children in mind."
So has parental oversharing gone overboard? Please tell us your thoughts in the comments below.
REAL LIFE. REAL NEWS. REAL VOICES.
Help us tell more of the stories that matter from voices that too often remain unheard.
BEFORE YOU GO
PHOTO GALLERY
Mom-To-Be's Maternity Photos Are Blowing Up The Internet