Lottery mixups often don't end well.
The tales of people who thought they won but didn't can be downright heartbreaking.
Not this time, though. You can count Marjorie Tyrie of Kent, England, among the happy mistakes.
She thought she and her husband had won a mere 1,000 pounds in the National Lottery. During a recent phone call with the Lottery, however, she discovered she had won 1 MILLION pounds, SWNS reported.
It took some convincing from the agent that she indeed was the winner of an amount with six zeros.
"No, it can't be a million. That means I'm a millionaire," she told the agent. "That means I'll be a millionaire!"
Listen to the happiness unfold in the SWNS clip below:
According to the Telegraph, Tyrie said the windfall will enable her husband, Alan, "to hang up his welder's mask and take it a bit easier for a while."
She told the National Lottery website: "We are going to take our time planning our future. It's going to be a really exciting time and we want to make sure that we do all the things we always dreamed of and still have plenty left over to help our two boys and give us a good retirement.
"This year may have started a little rocky but my gosh, it soon picked up!"
Congrats, you two!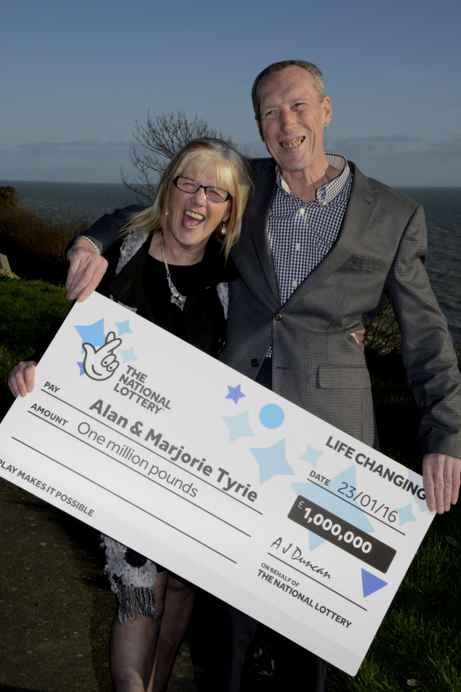 Calling all HuffPost superfans!
Sign up for membership to become a founding member and help shape HuffPost's next chapter