UPDATE: The woman was later identified by outlets as Facebook user Zaida Pugh, who says she's an actress and that the incident was a prank. "I did this to show how people react to situations with homeless people and people with mental health [issues]," Pugh told Fusion. "How they're more likely to pull out their phone than help." A police source told the New York Post that Pugh could be charged for the disturbance.
Previously:
A woman selling crickets and worms on a New York City subway Wednesday threw them into a packed train and flew into a rage, causing chaos, the New York Post reported.
The woman entered the train and made overtures to passengers to buy her insects. A group of teens pushed the woman, causing her to "freak out" and release the bugs, the Post wrote. As she ranted and the bugs spread, commuters dispersed.
"It was pandemonium," Chris Calabrese, 29, told the Post. "It was the craziest thing I've ever seen on a train."
A Twitter user who said he was there posted an account of the incident:
Another passenger pulled the emergency brake as the train was crossing the Manhattan Bridge, according tot he New York Daily News. That left the line stalled over the East River for at least 15 minutes as some tried to restrain the woman, who had urinated on herself.
The train finally pulled into an underground station on the Brooklyn side where NYPD officers were waiting, the tabloid wrote. The woman was taken to a hospital for psychiatric evaluation. No injuries were reported.
Before You Go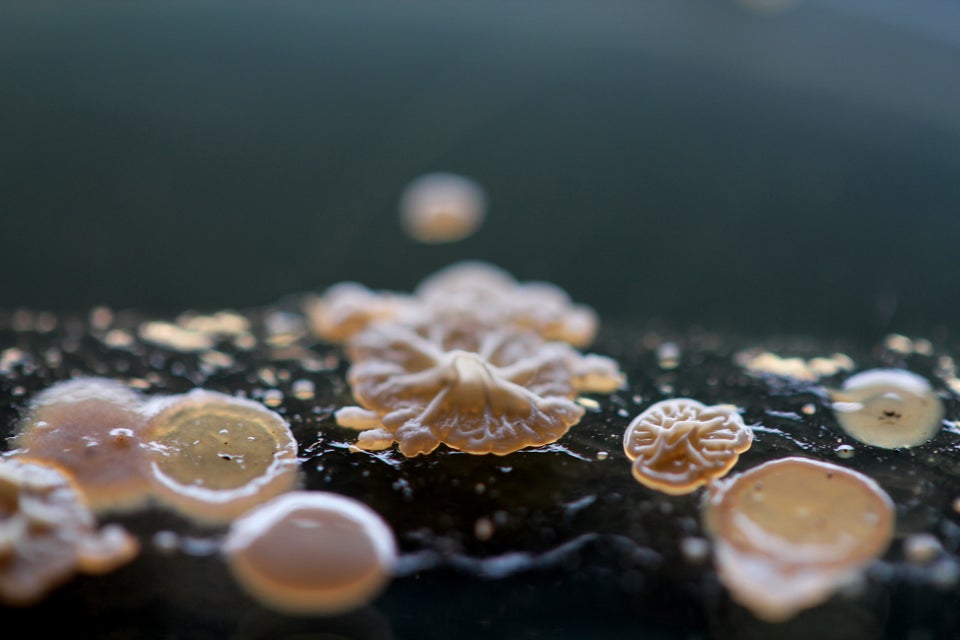 Subvisual Subway
Popular in the Community