It's the final week before the midterm elections. Many races are statistical toss-ups. And to make sure voters in swing states are aware of the high stakes involved, one concerned citizen is using an unorthodox tool: Tinder.
Jen Winston, who runs the feminism-focused Instagram Girl Power Supply, recently paid $9.99 for Tinder Plus, which has bonuses such as unlimited likes and the ability to swipe anywhere in the world. As a writer and speaker, Winston does travel a lot, but she thought paying the extra $10 might be a dumb idea. That is, until she realized she could change her location to match up with guys in swing states and then canvass for the local Democratic candidates. That's voter outreach.
"I'm passionate about politics and also a serial online dater, so combining the two made perfect sense," Winston told HuffPost.
Winston, a New Yorker, matched with a man in Georgia but wanted to make sure he wasn't just interested in her but also in the state's gubernatorial candidate Stacey Abrams. She tweeted about it Saturday.
Winston reached out to matches all across the country to make sure they were registered to vote ― and maybe even gently nudge them to vote for the Democratic candidate on the ballot. She dubbed the process "Tinderbanking," and the interactions were quite funny.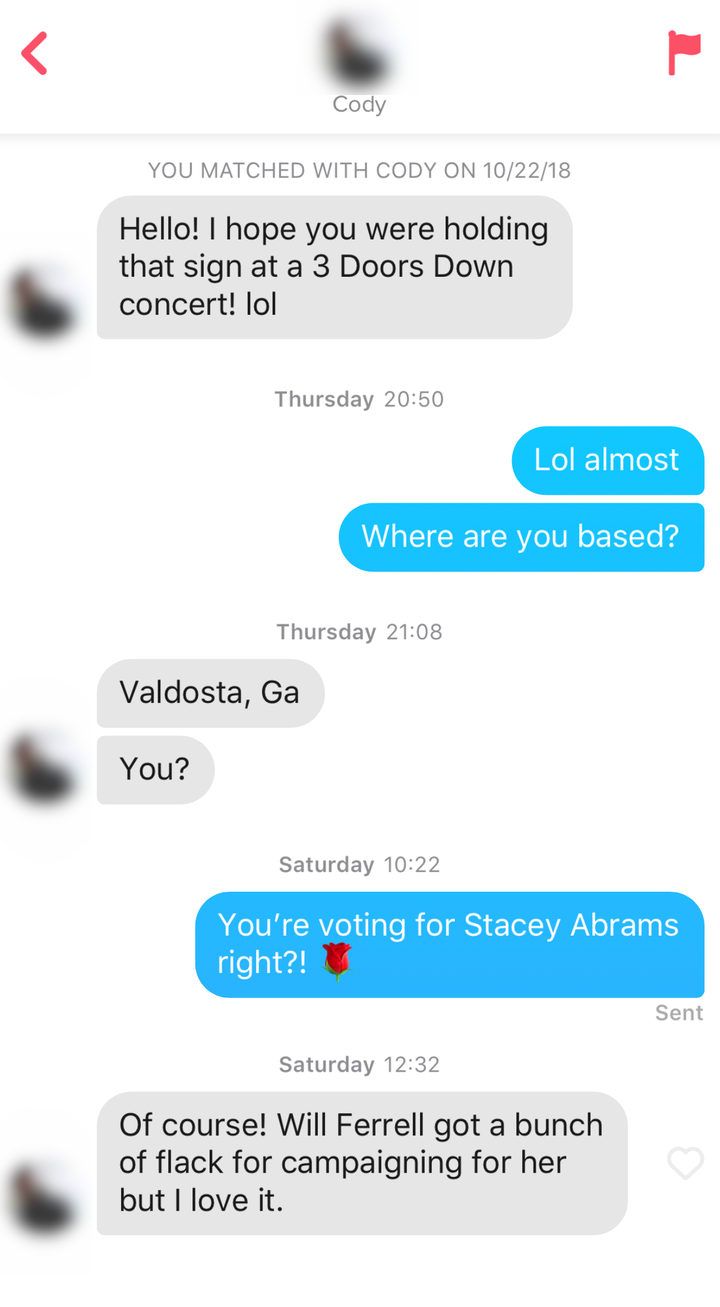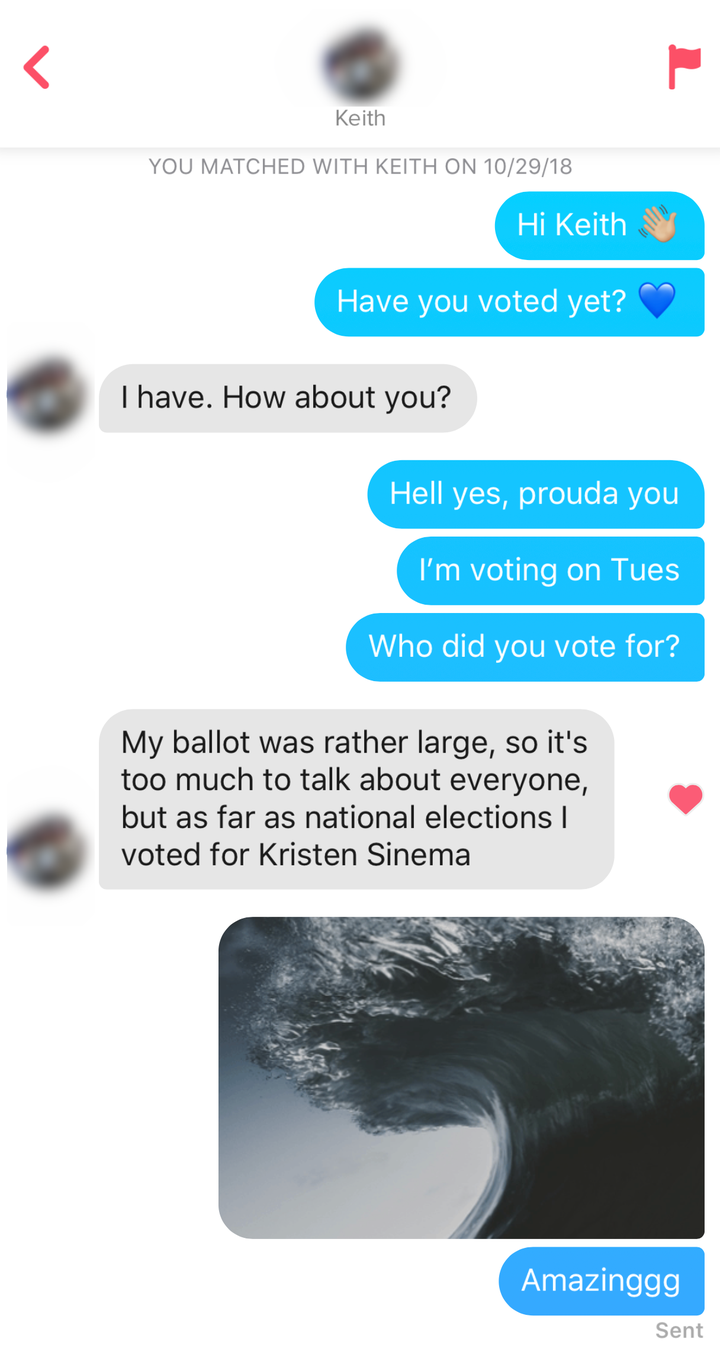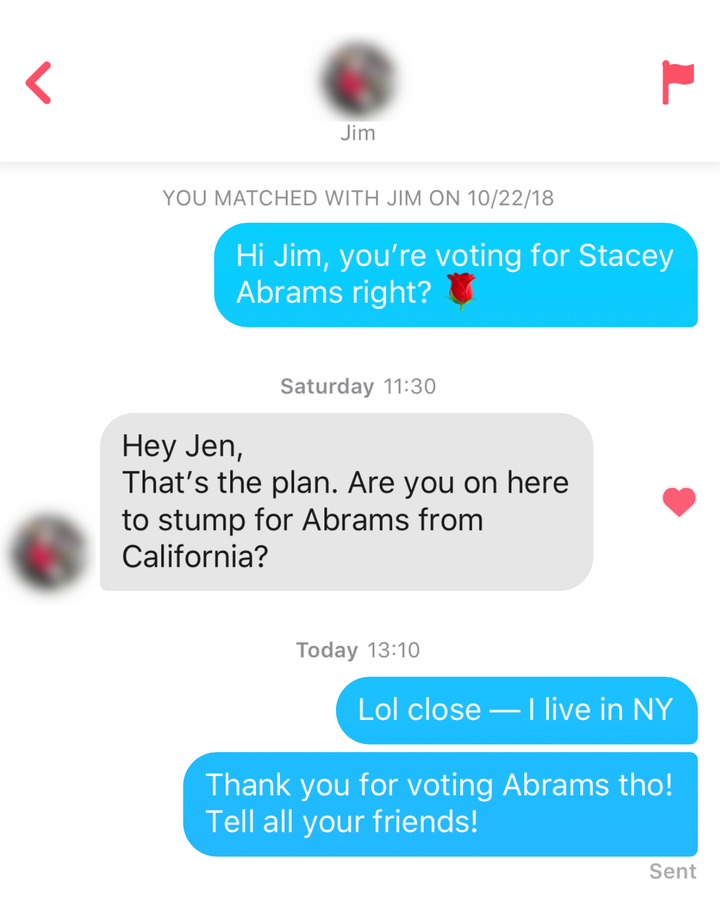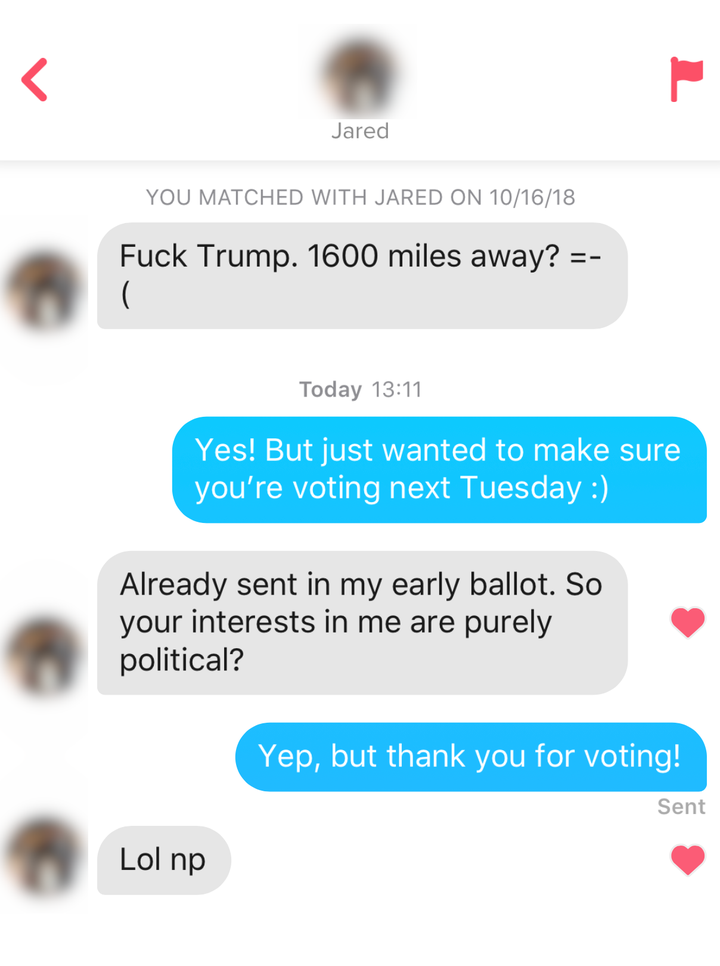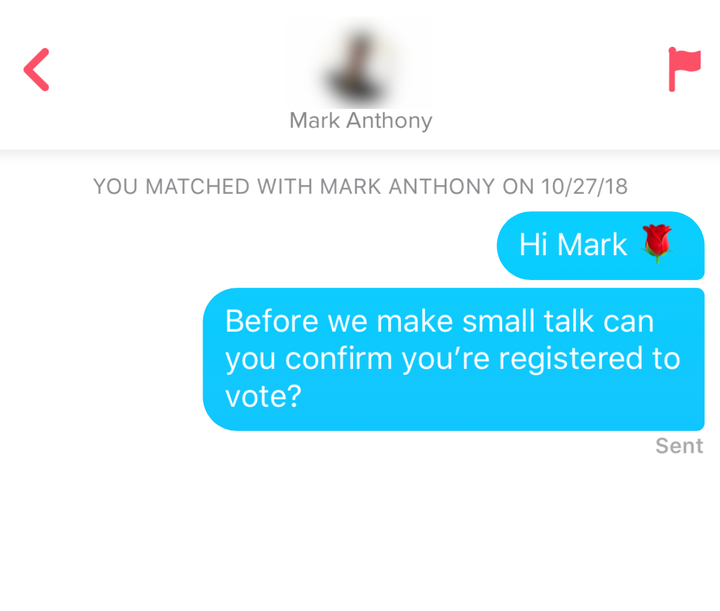 Best. Opening line. Ever.
Winston is writing a book called The Big Unlearn, which chronicles her personal journey with political activism and the mistakes she's made along the way. She ultimately wants activism to be more accessible.
"Activism has this barrier to entry where everyone thinks they have to be perfect to fight for justice, when in reality we can all fall down as long as we promptly get back up again," Winston said. "Most of my work aims to de-intellectualize the activism space, and this 'Tinderbanking' project definitely falls into that category."
And, as you might imagine, Twitter was a huge fan of the effort.
And just FYI, civic-minded guys out there, Winston says she is still single.
Calling all HuffPost superfans!
Sign up for membership to become a founding member and help shape HuffPost's next chapter
BEFORE YOU GO