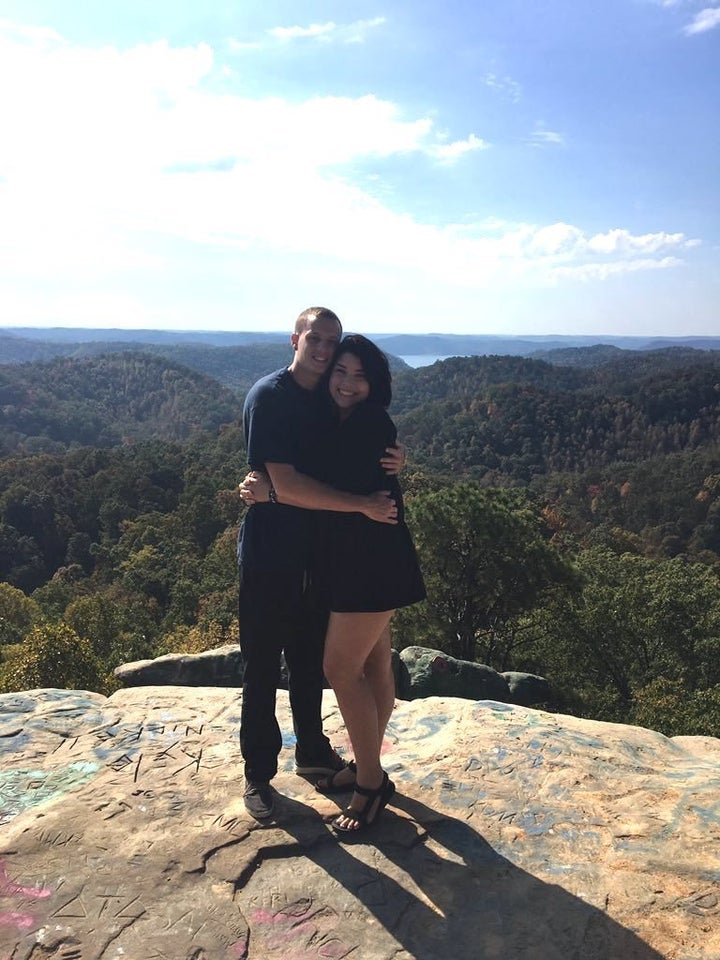 The eternal search for the latest cosmetic secret just took a really weird turn.
Video of a Florida woman using her boyfriend's testicles as a beauty blender has gone viral because, well, it is nuts. (You can see it below but keep in mind that it's explicit.)
"I never in a million years imagined it would get this much attention," Johnna Hines told The Huffington Post on Monday. "It's definitely been a crazy experience."
Hines posted the clip on Twitter Saturday, it was reported by BuzzFeed on Monday, and now we could be looking at gonads (the scrotum too, technically) as a revolutionary leap in makeup application.
"To be honest, it worked surprisingly well," Hines said to HuffPost. "I obviously only did it on my forehead but I didn't even need to fix it after with a beauty blender or anything so it's safe to say it worked successfully."
Hines, 18, told BuzzFeed she got the idea when boyfriend Damon Richards, 20, began placing his boys on her head as a joke and she wondered aloud what it would be like to use them as a beauty blender.
The rest is internet history and now you can bear witness. But first, ONE LAST WARNING: This video contains footage of real testicles being used as a real beauty blender on a woman's forehead. And once you see it, you cannot unsee it. Just remember: You were told.
Popular in the Community