Connie Ley, an Indiana woman who died in November, put in her will two provisions for her dog, Bela: The healthy German shepherd could either be euthanized, cremated and buried along with her -- or else sent to a no-kill animal sanctuary. As of Friday, it was still unclear which fate Bela will meet.
Eric C. Rayvid, a spokesperson for the Best Friends Animal Society, told The Huffington Post that the group is still working on convincing the will's executor, who has remained anonymous, to allow Bela to be brought to the group's facilities in southern Utah. There the 9-year-old dog would join some 1,700 other cats, dogs, horses, pigs, birds and other animals. Many of the shelter's inhabitants are available for adoption, while others will live out their natural lives amid the state's red-rock mountains.
"We're hoping that Bela will be able to come to our sanctuary," Rayvid said.
Best Friends also released a statement on Facebook, asking supporters to use the hashtag #SaveBela on social media:
While Bela's case has sparked massive outrage, Ley's attorney, Doug Denmure, said public outcry can't preempt the deceased's will.
"The dog was owned by my client and now it's part of her estate," Denmure told Ohio TV station WCPO. "And those are her wishes, as far as the future of the dog is concerned. Outsiders don't have the grounds to rewrite the provisions of my client's will and impose what they want."
"It is true in our legal system that pets are property, thus giving Connie the ability to determine Bela's disposition upon Connie's death. However, courts in the United States in similar cases in the past have been extremely reluctant to honor 'pet killing' provisions," Beyer told HuffPost. "The power to dispose of property does not necessarily include the power to destroy that property. By analogy, it would be unlikely that a court would enforce a will provision stating, 'Place all my property in my house. Then, douse the house with gasoline and burn everything to the ground.'"
Fred Kray, an attorney specializing in dog law, says that even in cases where owners provide for their pets' care, instead of their killing, those wishes may be overlooked.
Said Kray, "Those wills which give dogs millions of dollars, ignoring human heirs, have also run into trouble in the courts."
A friend of Ley's told a local news station that he thinks Bela is unsuitable for adoption and should be euthanized, and that the dog's cremated ashes should be mixed with Ley's, then stay on the farm where the two lived.
"I love the dog. I loved Connie like a mom," Andrew Peters told Eagle Country 99.3 FM WSCH. "I say give her what she asked for. She was specific about what she wanted."
While his future is under consideration, Bela is being kept at an Indiana animal shelter. A post to the group's Facebook page says at least so long as he is there, he will remain safe.
"Bela will not be euthanized at our facility, either by PAWS staff or the Dearborn County Animal Control Officers," the shelter wrote. "If a euthanization decision is reached by the estate, then it will be the responsibility of the estate to make those arrangements elsewhere."
UPDATE, December 24, 2014: Bela is going to sanctuary! Best Friends Animal Society made the announcement on Tuesday night in a blog post:
Merry Christmas Bela! We are thrilled to announce that Bela has been released to Best Friends Animal Society and we are currently arranging his transport to our sanctuary in Kanab, Utah where he will celebrate a warm, happy holiday with lots of treats, toys and love.
The group is asking Bela's many supporters to use a new hashtag on social media: #BelaIsSafe.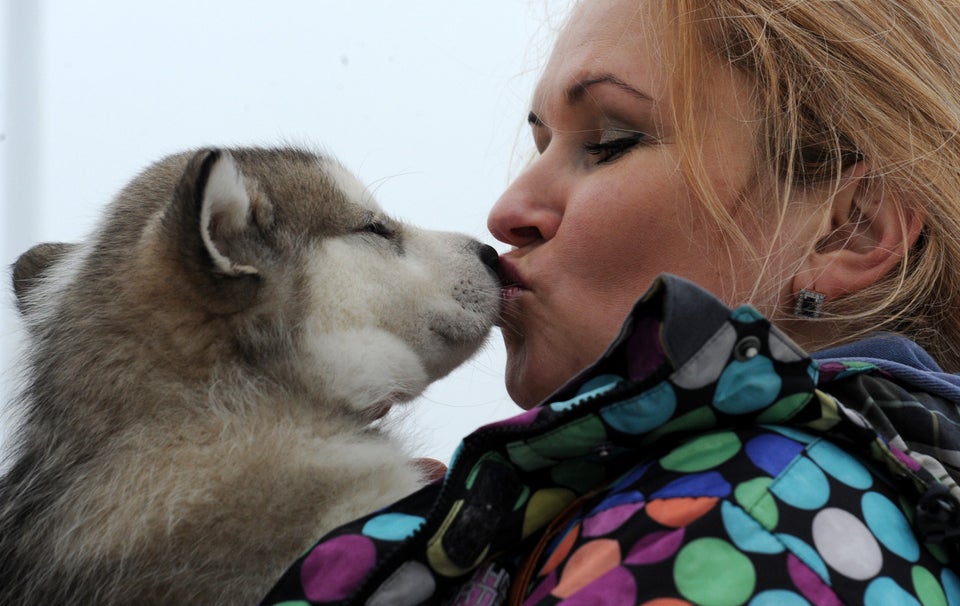 Animal Photos Of The Week
Popular in the Community