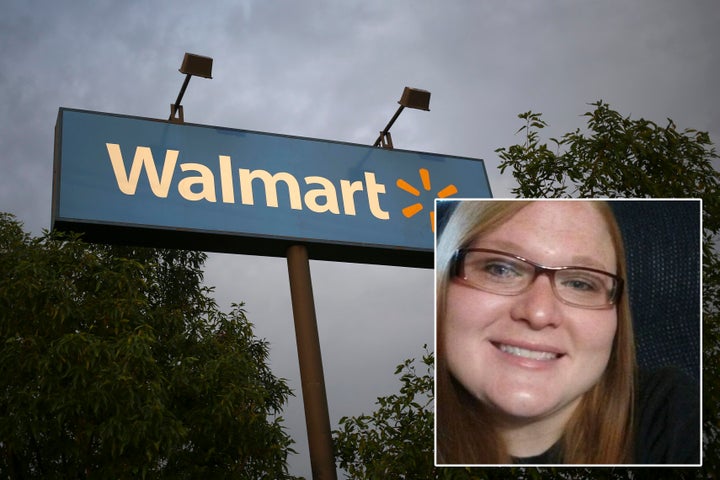 An Oklahoma woman's body is believed to have remained unnoticed for several days in a department store bathroom.
Katherine Caraway's body was discovered in a locked family bathroom at a Sand Springs' Walmart on Monday. The discovery was made three days after security cameras recorded the 29-year-old enter the lockable restroom, police said.
According to Sand Springs Police Captain Todd Enzbrenner, store employees over the weekend assumed the door to the bathroom was broken and hung an "out of order" sign on it. It was not until Monday, when maintenance workers went to inspect the locked door, that the discovery was made.
"There was no indication at the crime scene that she died at the hands of another," Enzbrenner told HuffPost. "We're waiting now for the medical examiner to determine the cause of death."
Authorities are uncertain as to why Caraway, who lived 60 miles away in Muskogee, was in Sand Springs. Her family, who live in Texas, told police she has no known connection to that area.
"They don't have any information as to why, so we really don't know," Enzbrenner said.
In a statement, Walmart said:
"We are saddened by this. We don't know all the facts right now, but we are working closely with local law enforcement to provide what information we have that might be useful. Because this is an ongoing investigation, we must refer you to them for additional information."
According to Enzbrenner, it could take several weeks for the medical examiner's office to get the results of toxicology tests.
"It's not every day you find this sort of thing in a business, but people die doing just about anything," he said. "It's a little unusual, but not shocking."
David Lohr covers crime and missing persons. Tips? Feedback? Send an email or follow him on Twitter. 
REAL LIFE. REAL NEWS. REAL VOICES.
Help us tell more of the stories that matter from voices that too often remain unheard.
BEFORE YOU GO