"To me it is a thing of beauty and every morning when I see it ― it's like it's for the first time ― it puts a smile on my face."
That's how 62-year-old breast cancer survivor Sue Cook described her badass mastectomy tattoo to The Huffington Post. When the London native was diagnosed with breast cancer in 2008, her doctor told her she had about a 40 percent change of surviving another five years. She underwent chemotherapy, radiotherapy and a single mastectomy, and in 2010 she had a second preventative mastectomy. 
Today, Cook is cancer-free. 
Eight years after her diagnosis, Cook shows off her breast cancer battle scars with a stunning tattoo that spans both her shoulders and stops right below her sternum.  
"After reaching my unexpected five-year remission I began reclaiming my body to show that cancer doesn't always have to leave the last mark," Cook told HuffPost. "I decided the tattoo would transform my scars into art. Now, every morning I can wake up to see a beautiful piece of body art."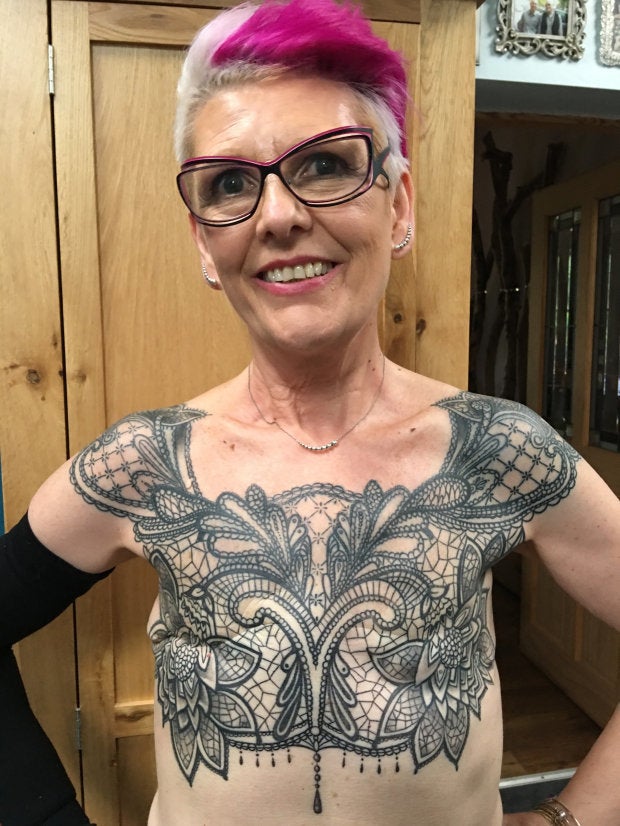 Cook, the chief examiner for Foundation Art and Design at the University of the Arts in London, says she chose not to have reconstructive surgery because her body had been through so much. 
"I decided that I didn't want to put my body (or mind) through an extensive process of reconstruction," she said. "I had already lived through a big enough battle, now was the time to acknowledge that fight."
Undergoing reconstructive surgery after having a double mastectomy is a very personal decision. Cook said that for her she simply didn't want to "deny the impact" that cancer had on her. The surgery itself can also be extremely invasive: "I didn't want to re-arrange any other parts of my body," Cook told HuffPost. "Taking a flap from my back with muscle and then implants to recreate what is no longer there was a step too far for me ― it wouldn't be me as I am now."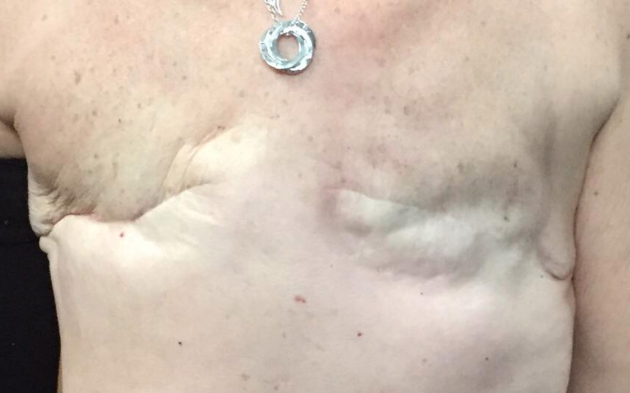 Cook said the tattoo took a total of 30 hours to complete, but it was "worth every minute." 
"During treatment you are told what to do, when to be still, to breathe in, what to take etc... The list goes on," she said. "But this was me making a decision for myself about my body. It is empowering and gives me a feeling of strength."
While Cook said mastectomy tattoos aren't for every survivor, she urged women to explore all of their options after breast cancer. 
"Listen to your heart, what do you want now? There is going to be the right solution for you ― if one doesn't sit well with you or feel right, find another," she said. "Above all don't forget to find some way to celebrate and rejoice in your own victory. Cancer doesn't always have to leave the last mark!" 
REAL LIFE. REAL NEWS. REAL VOICES.
Help us tell more of the stories that matter from voices that too often remain unheard.
BEFORE YOU GO
PHOTO GALLERY
10 New Breast Cancer Findings