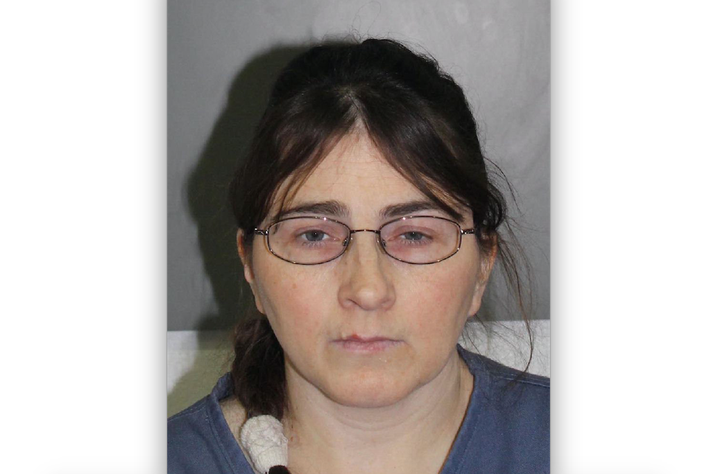 For nearly two years, Jessica Carlton was obsessed.
The 44-year-old woman would sit in her Grand Rapids, Michigan home, allegedly chatting over Xbox Live with an 11-year-old boy. Between May 2013 and April 2015, Carlton shared explicit photos and videos with her victim, carved his initials into her wrist and even traveled to his hometown in New Jersey to visit him and give him gifts, prosecutors say.
Carlton kept two journals dedicated to the child: one to "memorialize her sexual fantasies" about him and another in which she wrote "I love you" each night as a tribute to him, a New Jersey detective wrote in a search warrant affidavit to search Carlton's home, computers and car.

Authorities say Carlton carved the boy's initials into the skin on her wrist and told him she listened to his past voicemails upon waking up each morning. She kept a collage of the child, which included photos of him as an infant, documents state.
In March, the victim's mother learned of the alleged contact and called police. Their investigation revealed that Carlton had not just been reaching out online through the boy's Xbox -- in December last year, she traveled to meet the boy and his girlfriend at a park, and gave him clothes, a debit card, and jewelry, according to the Union County Prosecutor's Office.
Detectives secretly recorded a video conversation between Carlton and the boy, where she allegedly confirmed that she had sexual fantasies about him and kept a journal for him containing the words "I love you" written over and over. Further investigation revealed proof that she shared illicit photos and video with the victim, Michigan Live reports.
Carlton was charged with 14 counts of endangering the welfare of a child in varying degrees. Her case is ongoing, and she remains jailed in New Jersey on $175,000 bond.
Calling all HuffPost superfans!
Sign up for membership to become a founding member and help shape HuffPost's next chapter