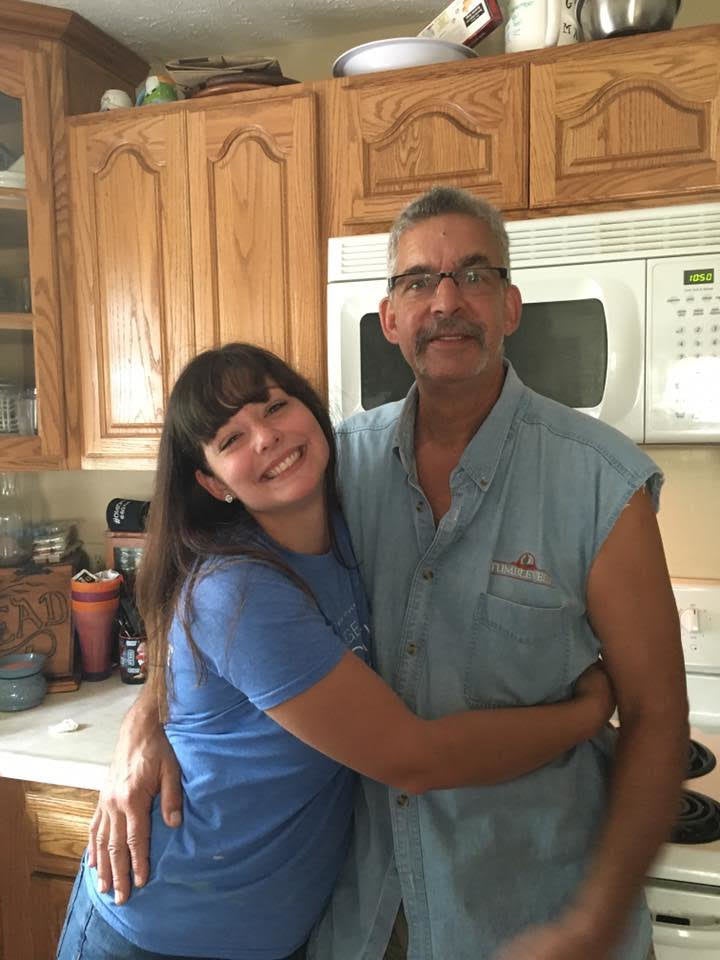 Tiana Sheehan was 9 years old when her mother died after a long battle with lung cancer.
"The first Christmas after she passed, my dad had five quilts made out of her pajamas ― my mom LOVED pjs ― and gave them to my sisters and my nephew, along with letters my mom had written all of us before she passed," Sheehan told The Huffington Post.
He also took on the tough job of handling both the "mom" and "dad" roles, including dealing with "girly" things like periods and leg-shaving. It was the latter that inspired her recent post on the Love What Matters Facebook page in celebration of her dad and other single fathers like him.
Inspired by seeing a mother talking to her daughter about shaving and razors in a store, she shared the memory of when her father taught her how to shave her legs.
"I remember coming up to dad and being so embarrassed to ask him for help, but man, did he handle it like a champ!" she wrote. "For a moment he put his head down; and then he turned the TV off, took me into the bathroom, gave me a new blade on his razor, gave me his shaving cream, and taught me how to shave my legs."
Sheehan says that single parents don't get the credit they deserve and that hers kept her from ever feeling that she was missing out.
"He handled everything with humor and grace, like when I accidentally shaved my eyebrow off because I didn't know to tweeze them, or when 11-year-old me accidentally bought a package of thongs instead of bikini-style undies," she told The Huffington Post. "He brought tampons to marching band practice. He surprised me and snuck a prom dress home in the trunk of our car that we couldn't afford after I fell in love with it at the store. I don't know how he handled it all, but he loves me and my sisters, so he did."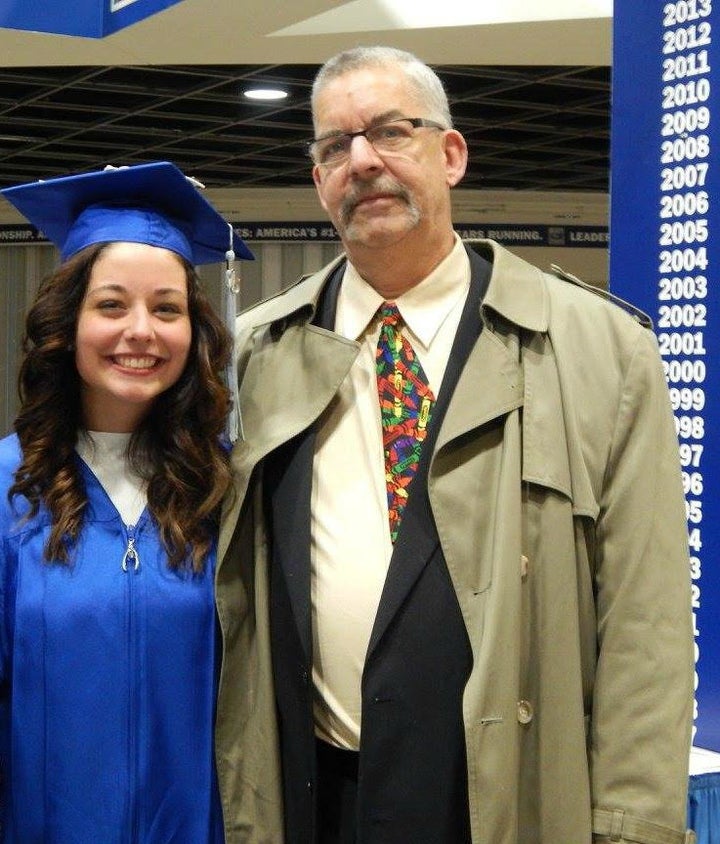 She says that because he never acted uncomfortable or inconvenienced, she rarely felt embarrassed to ask her dad for help with intimate things. And whenever she asked for advice or help, he always ended his response with a hug or an "I'm proud of you, child-of-mine!"
"Looking back now, I can't believe I was able to talk to him about the things I did, but in the moment I was just asking my dad for help," she told HuffPost. "He bought me books to teach me about periods and self care, he took me school clothes shopping every year and would give me a bear hug when I thought I was 'too fat' to find anything. He didn't understand why I wanted to dye my hair but always told me it looked nice."
Ultimately, Sheehan used the post, which has been liked over 26,000 times, as a "big public thank you" to her father for "never, ever, ever being too much of a man to be my mom." Many commenters have responded with stories of their own awesome single dads.
Sheehan's father has now seen the post she wrote and she says he seemed pretty surprised by how big it's gotten.
"He said I made raising me easy and he's lucky to be my dad, two things I'm lucky enough to have heard my whole life," she said. "Before we got off the phone, I got a little choked up and said 'We made it, Dad. All those times we thought we weren't going to make it through, we made it.' I could hear him getting a little choked up, but he gave me a little half laugh and said, 'We sure did, kid.'"