Wombfire (noun, hashtag) 1. a child so amazingly cute that they figuratively set your womb ablaze. 2. when your reproductive system (i.e. womb) tingles with maternal excitement, potentially breaks out into Beyoncé choreography and/or prompts spontaneous family planning (i.e. running home to make a baby). 3. hashtag used to illustrate flurry of emotion described above (i.e. "This baby is giving me major #wombfire" or "#Wombfire alert!")

Cutie: Ellington Chu-Curtis
Age: 23 months old
Mom: Lisa Chu (Managing Partner at Team Epiphany)
Dad: Coltrane Curtis (Managing Partner at Team Epiphany)
Hometown: New York City
How has raising Ellington strengthened your relationship with your husband? Coltrane and I have a unique relationship -- we run a company and we run our family. We spend a lot of time together, which doesn't work for everyone, but it works for us. We mutually understand what's important and that's family. Our family vacations are now about finding a healthy balance between kid-friendly experiences and adult luxuries. Simply, we act as 1! Ellington has been the given constant in the crazy equation called the Chu-Curtis'.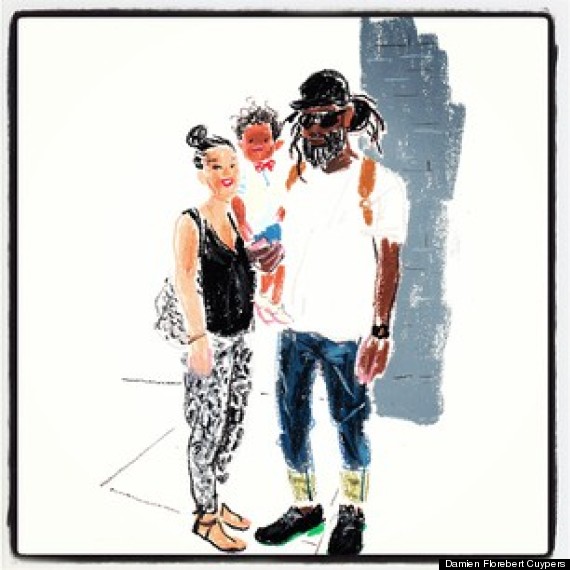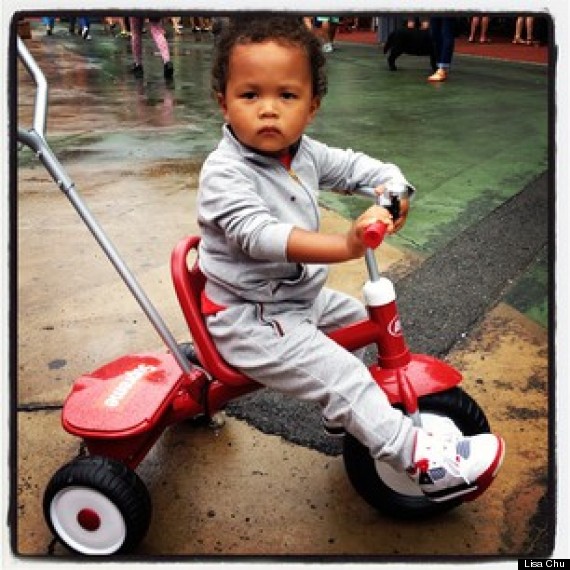 Fill-in-the-blank with Ellington...
1. The best part of being a city kid is the cultural diversity, my awesome school, my play group and the myriad of classes I am enrolled in (music, sports, cooking, language, art, etc.)
2. My dream playdate would be with all of my homies -- Caiden, Stryke, Azzie, Cassius, Isa and Nikhil -- at the same time.
3. If I had to describe my style it would be: Street Scholar. I am a blend of urban preppy and childhood comfortability; its like if Ralph Lauren Purple Label, Visvim and James Perse had a collaborative kids collection.
4. My favorite outfit is a oxford button-up, bowtie, cashmere sweats, Jordan 4s, Moncler bubble vest with a hood and TricoField socks.
5. When I grow up I want to sail the world while playing my piano, call me a young John Legend.

6. I can always put a smile on my mommy and daddy's faces by dancing around the crib and chasing my puppies Iman and Bowie.
7. My favorite song to dance to is "One Love" by Bob Marley.

PHOTO GALLERY
Ellington Chu-Curtis
Check out last week's wombfire HERE...and keep the CUTE coming! If you've got a #wombfire or know someone who does, let us know by adding the hashtag #wombfire to your Twitter, Instagram and/or Facebook photos. We'll be in touch if we decide to feature your cutie as a #Wombfire Of The Week.
REAL LIFE. REAL NEWS. REAL VOICES.
Help us tell more of the stories that matter from voices that too often remain unheard.