Wombfire(noun, hashtag)1. a child so amazingly cute that they figuratively set your womb ablaze.2. when your reproductive system (i.e. womb) tingles with maternal excitement, potentially breaks out into Beyoncé choreography and/or prompts spontaneous family planning (i.e. running home to make a baby).3. hashtag used to illustrate flurry of emotion described above (i.e. "This baby is giving me major #wombfire" or "#Wombfire alert!")
Cuties: Lilac Jewel & Leone Jade Richmond (Fraternal twins)Age: 4 years old (Lilac is one minute older)Mom: Tamara Rachelle (Hairstylist and blogger)Dad: Deon Richmond (Actor)Hometown: Sherman Oaks, CaliforniaHow did you prepare for life with twins? I don't think you can prepare for twins! It's a unique experience from pregnancy to birth to twin motherhood where you just give it your very best everyday and know that those two lives have a purpose. And it's a blessing to be their mother. God doesn't give you anything he isn't sure you can handle. Being a twin mommy is special because everyday you're Superwoman.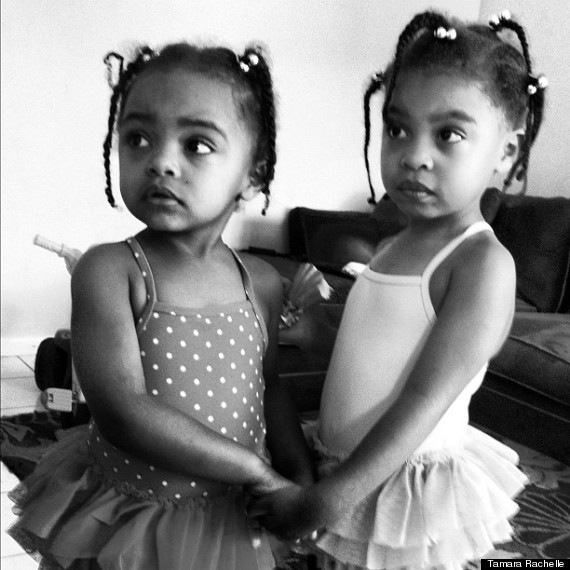 Fill-in-the-blank with Lilac and Leone...
1. The craziest twin question we've been asked is: "Are they natural?" (i.e. In vitro fertilization or natural? The girls were conceived naturally.)
2. Our favorite pretend/dress-up character to play is DJ Lance Rock or anything "Disney Princess Mermaids." We also love to play doctor with a "Doc McStuffins" stethoscope and doctor bag. 3. We tricked our family/friends one time by sending out photos of us when we were little babies, asking them to guess which baby was which. Mom even got one picture wrong. Even though we are fraternal, sometimes family members think they're holding Lilac but they are really holding Leone.
4. The best thing about having a twin is how we take care of each other. We are built-in best friends.
5. Our relationship is just like other siblings except we like to be close all the time, we never want private time, we are always snuggled together. 6. Our favorite summer memory started with a picture. Leone had to wear a headband cause she unfortunately had stitches on her forehead from a fall, and we wanted to hide them in the pictures. So Lilac wore a headband also, for support. They ended up being the best pictures we ever took and we wore different color headbands all summer with lots of sparkles and flowers. It changed a bad situation into a twin fashion movement all summer.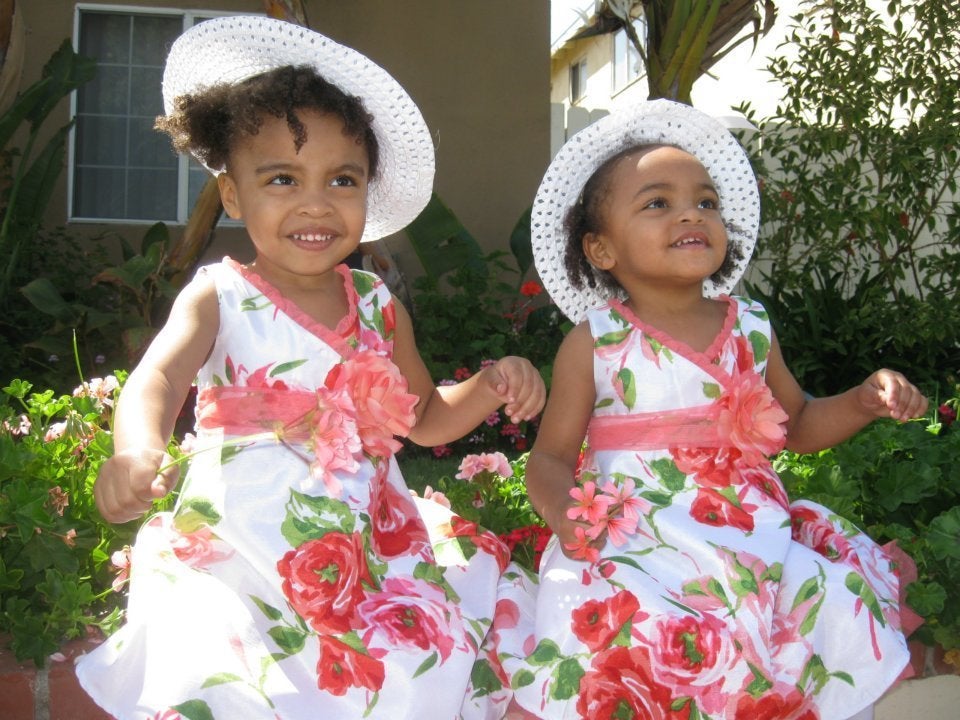 Lilac Jewel & Leone Jade Richmond
Check out last week's wombfire HERE...and keep the CUTE coming! If you've got a #wombfire or know someone who does, let us know by adding the hashtag #wombfire to your Twitter, Instagram and/or Facebook photos. We'll be in touch if we decide to feature your cutie as a #Wombfire Of The Week.
Popular in the Community