The $20 bill isn't the only banknote set to get a feminist makeover. Treasury Secretary Jack Lew announced Wednesday that in addition to replacing Andrew Jackson on the $20 note with Harriet Tubman, the $10 bill will feature five leaders of the women's suffrage movement.
The five women -- Susan B. Anthony, Lucretia Mott, Alice Paul, Elizabeth Cady Stanton and Sojourner Truth -- will be honored on the new $10 bill, which will still feature Alexander Hamilton on the front.
Here's a little background on each of the women who will soon have a place on American cash.
Susan B. Anthony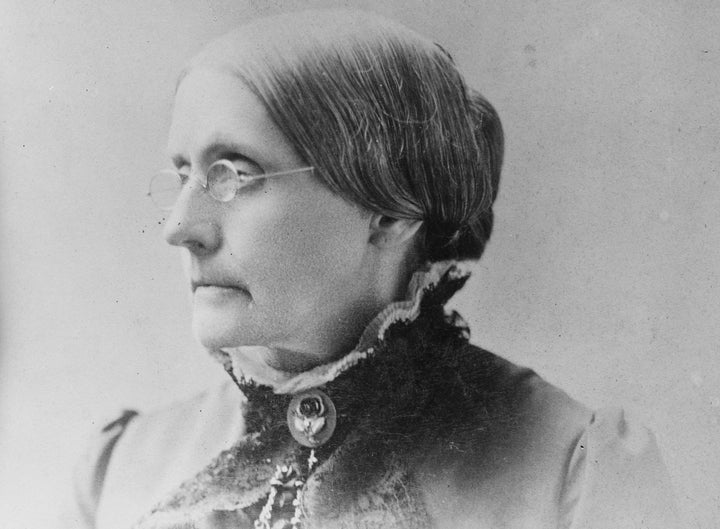 Anthony is perhaps the most well-known leader of the women's suffrage movement, and was Lew's original pick to replace Hamilton on the $10 bill. She was raised as a Quaker -- a Christian denomination that values egalitarianism and promotes equality of the sexes -- and got her start in activism in the abolitionist and temperance movements.
During a New York state temperance convention in 1853, Anthony was refused the right to speak publicly on her beliefs. This slight made Anthony realize she and other women could not have an impact on temperance and other issues without having the right to vote.
Anthony went on to co-found the National Woman Suffrage Association, which pressed Congress to consider an amendment to the Constitution granting women the right to vote. That amendment was eventually ratified in 1920 -- 14 years after Anthony's death.
Her legacy is still celebrated today, most recently when women placed their "I voted" stickers on her grave on the day of New York's presidential primary.
Anthony also appears on a version of the dollar coin that was minted from 1979 to 1981 and again in 1999.
Lucretia Mott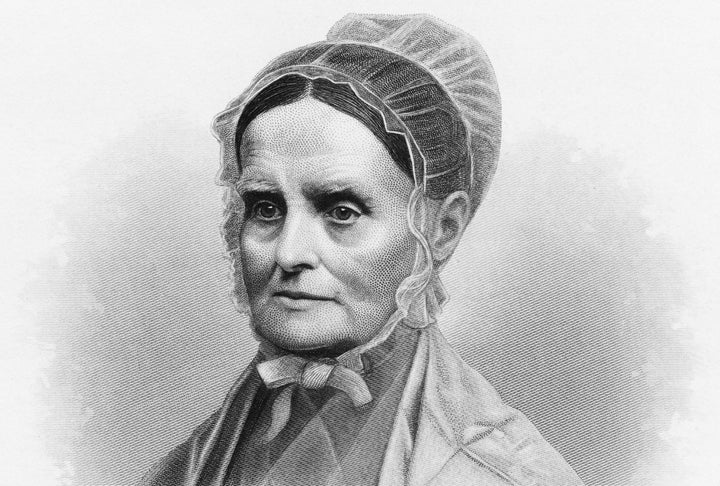 Mott was a noted abolitionist and women's right advocate who played a critical role at the Seneca Falls Convention, the first women's rights convention ever held in the U.S. Mott, like Anthony, was raised in a Quaker community and was heavily influenced by the denomination's anti-slavery views.
In 1840, after starting a women's anti-slavery group in Philadelphia, Mott made a fateful journey to London for a global anti-slavery convention. It was there she first met Elizabeth Cady Stanton. Upon arriving in London, both women were surprised and frustrated to find they weren't allowed to speak or meaningfully participate in the proceedings. The women vowed they would hold their own conference back home to address these and other grievances related to women's rights.
That idea came to fruition in 1848, when nearly 300 men and women gathered in Seneca Falls, New York. The result was the Declaration of Sentiments, which outlined a vision of equal political, social and religious rights for women.
Alice Paul
Paul, born in 1885, came of age as the women's suffrage movement was in full swing, and as a child attended suffrage meetings with her mother. After earning degrees from Swarthmore and the University of Pennsylvania, Paul spent time in London, where she witnessed the British suffragette movement, known for its effective use of civil disobedience.
Paul returned to the U.S. with the British radicals in mind, and began organizing protests inspired by the women across the pond. In 1913, she organized a massive women's suffrage parade on the eve of Woodrow Wilson's presidential inauguration, drawing 8,000 marchers to Washington, D.C.
Paul and other suffragists were arrested during a picket protest in 1917, and were taken to Occoquan Workhouse, a prison in Virginia. Appalled by the conditions there, she started a hunger strike, leading to a rush of publicity and public support for the suffragists and their cause.
After ratification of the 19th Amendment, Paul fought for the Equal Rights Amendment until her death in 1977.
Elizabeth Cady Stanton
Another key suffragist, Stanton co-organized the Seneca Falls Convention with Mott and served as president of the National Woman Suffrage Association. Stanton was celebrated as an exceptional orator, and gave a memorable speech at the Women's Suffrage Convention in 1868 lamenting the "destructive" power of male-dominated government.
"There is a striking analogy between matter and mind, and the present disorganization of society warns us that in the dethronement of woman we have let loose the elements of violence and ruin that she only has the power to curb," Stanton argued. "If the civilization of the age calls for an extension of the suffrage, surely a government of the most virtuous educated men and women would better represent the whole and protect the interests of all than could the representation of either sex alone."
Stanton's feminism often went beyond that of her suffragist colleagues. In addition to pushing for the right to vote, Stanton also argued for birth control, property rights for women, the right to divorce and protections against domestic violence.
Sojourner Truth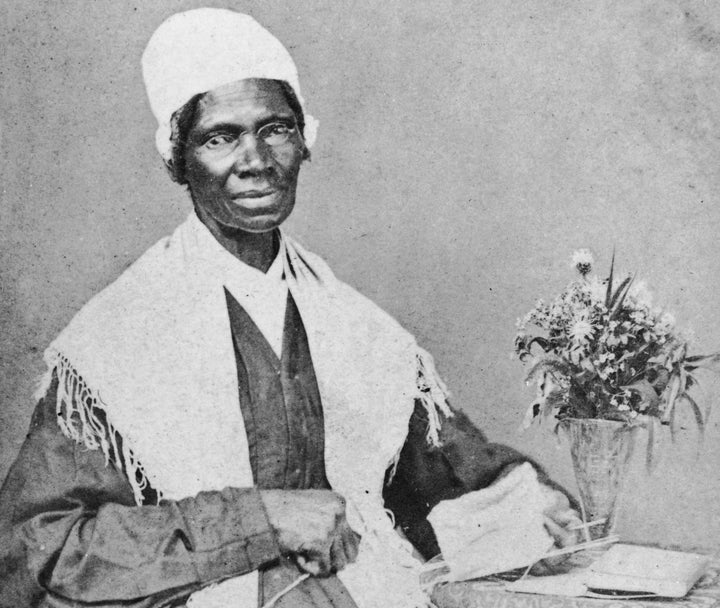 Truth was born into slavery in 1797 in upstate New York. She was separated from her family at a young age and sold several times, but escaped to freedom in 1826 with her infant daughter. (She was later emancipated when New York abolished slavery.)
Truth went on to become a famed speaker and traveled around the country advocating for civil rights. In 1851, she delivered her famous "Ain't I A Woman?" speech at the Women's Rights Convention in Akron, Ohio, demanding equal rights for all women and all African-Americans. She gained national prominence for her advocacy, and even met with President Abraham Lincoln at the White House in 1864.
Truth also fought to protect fugitive slaves and helped recruit black troops to fight for the Union during the Civil War.
Related