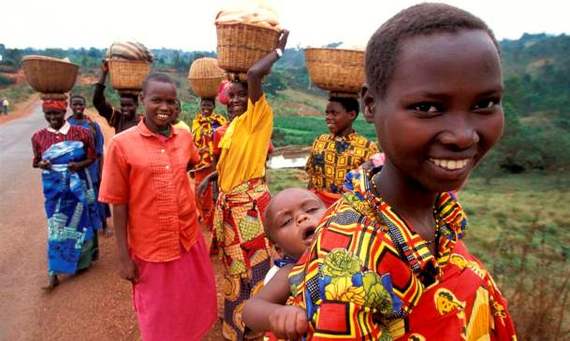 In the outcome document Addis Ababa Action Agenda of the III United Nations Conference on Financing for Development which took place in Addis Ababa, Ethiopia ( 13-16 July 2015) there is a special paragraph dedicated to women entrepreneurs and financing small to medium enterprises where women could lead the way and provide food and shelter for their families, save more for the future of their children, while creating a source for social and political empowerment in the societies in which they live and work.
According to paragraph 39 of the outcome document, "women still lack access to financial services as well as financial literacy, which is a key for social inclusion". The adoption and review of financial inclusion strategies, in consultation with relevant stakeholders and in accordance with national priorities and legislation should be of fundamental importance.
Women represent 40 percent of the world's workforce. Many of the sectors that are critical for economic growth in some of the poorest countries rely heavily on women. SMEs with female ownership represent 30-37 percent of all SMEs in emerging markets. According to the World Bank, these businesses have unmet financial needs of between $260 billion and $320 billion a year. This is their biggest barrier to growth and development.
However, most of the time, women are less likely than men to have formal bank accounts, and they hardly gain access to a loan or other financial services, such as savings, digital payment methods and insurance because of cultural requirements, such as for instance a male family member's permission. Coupled with it, lack of financial education can also add up to the restriction of access to loans.
According to a research by the Consultative Group to assist the poor (CGAP), in Madagascar, one of the poorest countries in Africa, only 5.5 percent of the adult population has an account at a formal financial institutions. A revolutionary tool to gain access to financial services is through mobile banking, since almost 70 percent of Madagascar's population lives in farms in rural and remote areas.
By empowering women and by granting micro-finance loans to open up their business, they can become and play an active role in society, both in their households decision-making and at societal and community level.
women in every part of the world continue to be largely marginalized from the political sphere, often as a result of discriminatory laws, practices, attitudes and gender stereotypes, low levels of education, lack of access to health and the disproportionate effect of poverty on women.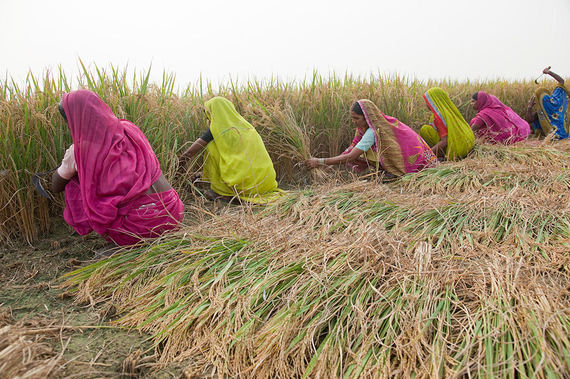 Reducing gender-based barriers in the business environment and creating sound, transparent, accountable and responsible institutions -- at governmental, national, international and at financing levels -- as central to enabling the effective, efficient and transparent mobilization and use of resources for development and for women's empowerment.
Women can be the voice of change, a transformative power in developing and developed nations, where sustainable development, along with educational opportunities and sound investments in education and health for our children and for the future generations to come -- can mobilize people -- in each and every corner of the world -- to advocate for peaceful communities where equality and transparency, along with conscious, ethical and responsible behaviors, can lead to better societies.
Dialogue, tireless Communications and Advocacy groups are essential in our human fight to achieve a global mutual understanding and respect of one another.
The change starts with us. And with our willingness to be part of a more just and equal society.
Calling all HuffPost superfans!
Sign up for membership to become a founding member and help shape HuffPost's next chapter