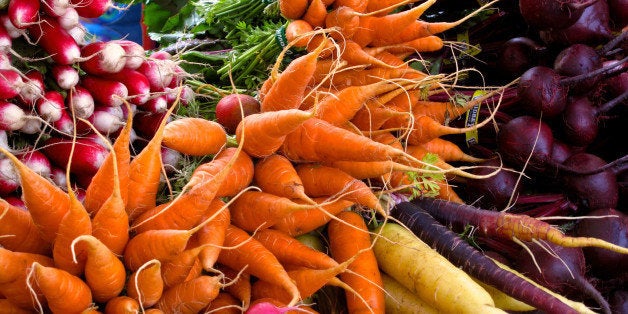 This month marks the 45th anniversary of the Supreme Court case Goldberg v. Kelly, which held that some public benefits are so essential to human survival that they cannot be legally terminated without a formal notice and a hearing. This month also marks the start of Congress' annual appropriations season, the time when Members of Congress deliberate over what to fund for the next fiscal year, and, regrettably, a time when many of the safety net programs that the Supreme Court deemed so essential come under threat from our colleagues. In this year's appropriations process, we have a simple message: Providing a safety net is not only morally right but fiscally responsible. This is especially true of the Special Supplemental Food Program for Women, Infants, and Children (WIC) which is effective in addressing urgent human needs and critical for empowering the next generation of citizens and workers.
Since Congress voted to establish WIC in 1972, the program has provided nutrition education and vouchers for nutrient-rich food items to pregnant, breastfeeding and post-partum women, infants, and young children to promote healthy growth and development. Numerous studies have demonstrated that mothers who participate in the program have fewer premature births, a greater likelihood of healthy birth-weight babies, fewer infant deaths, and higher intake of key prenatal nutrients including iron, protein, calcium, and Vitamins A and C.
This isn't just important for women's wellbeing. It's essential for our nation's long-term health and economic prospects.
Nutrition and care during the 1,000 days between conception and a child's second birthday are the biggest determinants of whether a child is able to lead a healthy and prosperous life. Poor nutrition and low birthweight have been linked to conditions including heart disease and diabetes. Infants and children who lack the nutrients WIC provides also lack absolute prerequisites for healthy brain development. It should therefore come as no surprise that international studies have shown that poor access to nutrition among young children can cost can a country 2-3 percent of GDP due to lower productivity.
Funding WIC is a proven way to fight poverty now and to invest in America's future.
That's why we recently took the lead in submitting -- with support from 116 Members of Congress -- a request to the House Appropriations Subcommittee on Agriculture to provide $6.68 billion for the coming fiscal year. This funding level will help this program meet current and future caseload needs and ensure that millions of participants can maintain access to the scientifically appropriate WIC food package.
While some in Congress have recently sought to cut funding for WIC, we contend that this approach is both callous and counterproductive. With our country ranking poorly in international comparisons for child and maternal health, proper funding for WIC is a matter of America's standing in the world. Domestically, it's a proven way to lower future health care costs, increase education attainment, and boost workforce productivity. All this expands the economy and shrinks future deficits.
Forty-five years after the Supreme Court took a stand against the summary denial of key safety net benefits, it's clearer than ever that programs like WIC are not only essential for families' survival but also for the nation's long-run health and prosperity.
An ounce of prevention is worth a pound of cure.
Popular in the Community