By Erica Mann, Member of Board of Management, Bayer AG; President, Consumer Health Division & Betsy McCallon, Chief Executive Officer, White Ribbon Alliance
On July 24, the world will celebrate International Self-Care Day. It is recognized every year on this day because self-care happens seven days a week, 24 hours a day. This is an opportunity for all of us – individuals, governments and organizations – to advocate and make self-care a healthcare priority. We have the tools and strategies needed to transform healthcare for women and girls, and empower the next generation to create change – but we must take action to make this a reality.
In Bangladesh, maternal and newborn deaths are still far too common. About 5,000 women die every year from complications due to pregnancy and childbirth. In the district of Galachipa, where White Ribbon Alliance works, most women still give birth without a skilled attendant. But like hundreds of thousands of maternal and child deaths around the world, the majority are preventable.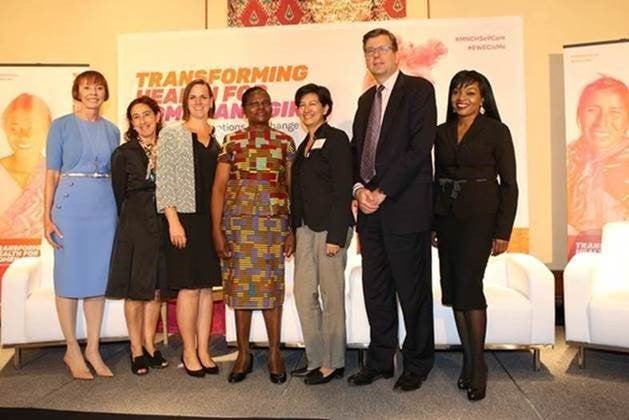 At the core of that solution is self-care. It ensures that individuals have the knowledge, skills and confidence to proactively maintain their own health. It also encourages positive relationships with healthcare providers, often lifting the strain off over-burdened healthcare systems. The power lies in self-care's ability to empower individuals to make the best health decisions for themselves and their families – putting them in control. This is especially important for society's most vulnerable: women, newborns and children.
Technological and social innovations have largely transformed the way we live and work but the way that we think about healthcare has remained stuck in the rotary dial phone era. We must stop seeing people as passive recipients of healthcare and health solely as the absence of disease. Many lack access to or have little control over health decisions.
Self-care is grounded in community needs; it is participatory, and informed by local knowledge. This can help overcome structural barriers to information, leading to innovative and customized approaches that can reach the entire population.
Take for example the fact that it's expected that by 2050 the number of people aged 60 and over will more than double to two billion. Or that 60-85 percent of people in the world—from both developed and developing countries—lead sedentary lifestyles, one of the leading causes of non-communicable diseases. It is clear that our health systems are not ready to address these monumental challenges.
This is why Bayer and the White Ribbon Alliance, as part of the United Nations' Every Woman Every Child movement, came together in 2015 to implement and advance self-care with the specific aim to improve maternal and newborn health and health systems globally. Bayer and White Ribbon Alliance are committed to helping underserved women gain the knowledge, skills and confidence to make informed decisions about their health and the health of their families, helping them to transform.
Today, Bayer and White Ribbon Alliance are working with local groups in Zimbabwe, Bangladesh, Bolivia and Indonesia to promote self-care through community engagement, specifically working with women, families and healthcare providers to enhance knowledge around pregnancy and childbirth. In Bangladesh alone, 300 women have already registered to attend self-care birth preparedness activities. The programming is revealing the importance of self-care and the potential it has to change the way we think about and implement healthcare solutions, reaching populations nationwide with self-care policies, and ultimately, improving not only the lives of women and children but everyone, everywhere.
On International Self-Care Day, Bayer and White Ribbon Alliance call upon everyone to embrace the principles of self-care. Each and every one of us has a part to play in developing and promoting health information, supporting women to make decisions about their own health, and in calling for policies that create an enabling environment for self-care.
Related
Popular in the Community