The urban poor in the Global South lack access to banking and financial services, and women are disproportionately affected. They are less likely than men to hold a bank account, to take out a loan, or to borrow money. This is a detriment to development since women are more likely to spend extra funds on their family, thereby improving food, education, and health. São Paulo, Mexico City, Nairobi, Bangalore, and Dhaka have taken various approaches to bridging the financial inclusion gender gap.
Over a third of Brazilians over the age of 16 are without bank accounts or access to credit and saving services. One of the key mechanisms in Brazil to improve financial inclusion, especially for women, has been the Bolsa Família program - the cash transfer benefitting more than 13 million low-income families. The program transfers monthly stipends to each family depending on their poverty level and their number of children. In 93 percent of cases, women are the main recipients of these transfers, emboldening their voices and boosting their empowerment within the household. The Bolsa Família program contributes to the first stages of financial inclusion, as it provides a bank account and a card for each beneficiary family. With this card, beneficiaries can withdraw the cash that has been granted by the program. Unfortunately, most beneficiaries withdraw the full amount from their monthly deposit and don't use their accounts as proper checking or saving accounts. Lack of understanding regarding banking rules and procedures is another remaining challenge, so Caixa, the bank that supports the implementation of Bolsa Família, is currently piloting educational campaigns.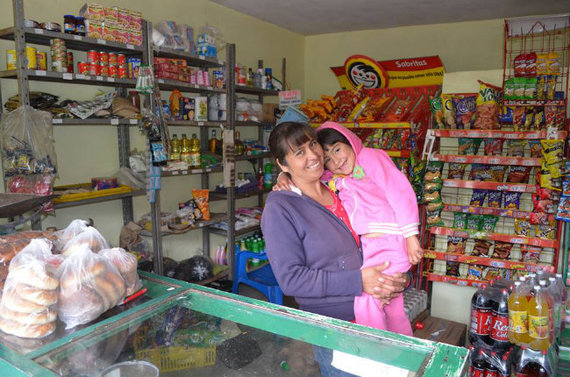 In Mexico City, Alcance Financiera provides credit services to poor and vulnerable income-earning women. Women launch income-generating activities that transform their lives and help them repay their credit payments. The program is based on community credits, creating incentives for women to join a group in order to receive loans, and thus jointly guaranteeing that payments are made. Payments and savings are collected at group meetings. The program combines this access to microfinance with educational modules about proper business practices, diversification of entrepreneurial activities, basic accounting, household finances, and saving and lending strategies.
Kenyan communities with little of the collateral needed to access credit often set up savings and investment associations known as "Chamas," informal groups, usually composed of women, that follow a system by which everyone contributes money on a regular basis and in turn gets disbursed a fixed amount. In Nairobi, a company called Creative Capital Solutions (CCS) has been providing cash-flow solutions to female-run Micro, Small, and Medium Enterprises and Chamas. The objective of CCS is to offer fast, flexible and, above all, manageable solutions to women's Chamas. "We aim to provide alternative, niche solutions for women who cannot find working capital from banks that have stringent requirements, rely on collateral, and do not offer flexible options catered around the groups' needs," explains CCS's Operations Director. Similarly to unsecured micro-finance loans, Chama lending usually has high interest rates, but CCS has devised a methodology by which groups that pay back loans faster can reduce the amount they have to pay.
Microfinance institutions in Bangalore such as Samasta have used the women's groups forming the basis of lending to focus loans on other important non-financial intervention areas. Samasta, which has a 99.97 percent repayment rate, has had to expand its range of products in order to keep its clients as long-term customers. New products include a Micro Health Insurance program to protect members and their families from unexpected medical costs, a Liquid Petroleum Gas Loan to help clients move away from collecting firewood or accessing kerosene, both of which are highly polluting and dangerous to their health, and a Water Purifier Loan to help families access new safe-water technologies and products for their home.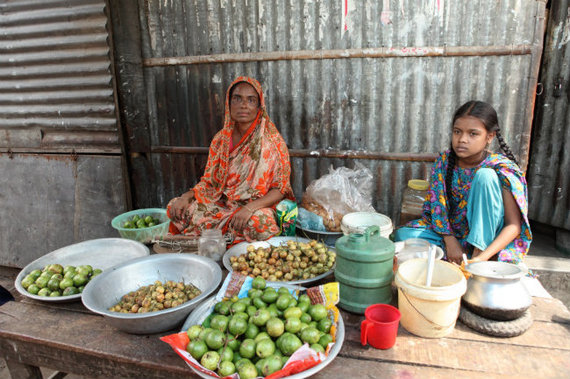 In partnership with the Bangladesh Bank, BRAC, the largest NGO in the world, is helping women in Dhaka gain access to financial services and land ownership through the "Challenging the Frontiers of Poverty Reduction" program. BRAC selected 300 families whose members were suffering from chronic hunger, inadequate shelter, and lack of access to basic facilities. The selected women were given training in assets transfer, enterprise development, and support for enterprise. According to BRAC's impact assessment report of the program, there was a significant improvement in participating women's holding assets. Asset transfer is a particularly important component of the strategy as it allows women to own livestock and have business inputs. After being trained, women were able to start their own businesses, supported by BRAC.
A large gender inequality exists when it comes to accessing financial services, but these solutions show that it's possible to improve women's financial empowerment, central to moving the entire family out of poverty. Visit URB.im to learn more about financial inclusion solutions for women and join the discussion.
Photo credits: Pro Mujer México and BRAC Communications
Popular in the Community