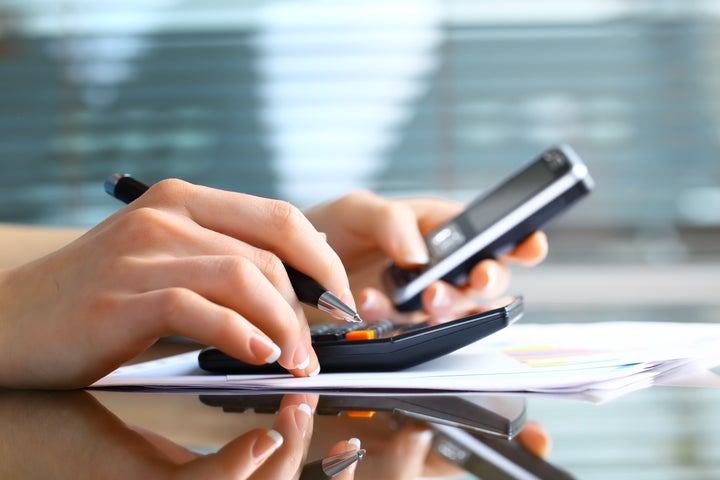 According to one blogger, there's an easy explanation for why there are so few female private investors in America -- investing is inherently masculine.
In a recent post on Business Insider, financier and investor Whitney Johnson wrote that women are anxious about investing because "they fear it will bankrupt their femininity." You see, Johnson said, employing a helpful frontier analogy, "In the Wild West of investing, an Annie Oakley is rare — the realm of investing is still very much a dude ranch." And women resist participating in, er, ranch life because they're afraid it will make them more dude-like... or something. Johnson urges female readers to overcome this fear by thinking about investment through a more feminine lens, as an act of "financing dreams" and "taking stock in you."
Johnson wrote her piece in response to the backlash that followed an infographic USA Today published in August 2012 claiming that women have less confidence in and experience with financial investments than their male counterparts. According to the data it reported, women showed higher levels of anxiety around retirement finances, and only 12 percent describes themselves as "very or somewhat experienced" with investing. When it came to taking chances with money, women were much more reticent than men. Forty-two percent of women reported being "very uncomfortable" making high-risk investments -- investing a great deal of money on one, high risk product, for example -- compared with just 28 percent of men.
Johnson's comments quickly attracted criticism from Doug Barry at Jezebel. According to Barry, these statistics are surprising given that "women are accounting for more of our college grads, are more often earning the bread in a household, and represent just about half of the entire labor force." Johnson's analyses also seems to contradict an argument Slate's Hannah Seligson made in 2010. She wrote that there is no empirical proof that women are worse than men at handling money. Some data suggest that female investors are, on the whole, more successful than male investors, but we aren't aware of that because there are so many fewer female investors than male. In a 2011 study, Barclays Wealth and Ledbury Research also concluded that women were better at investing than men. David Weidner at Marketwatch wrote: "Women were more likely to make money in the market, mostly because they didn't take as many risks. They bought and held. Women trade this way because they aren't as confident — or perhaps as overconfident — as men."
So if women get at least as good returns on private investments as men do, why aren't more women investing? Rather than fear of "bankrupting" their femininity, some data indicate that what's holding women back may be their motivations for investing in the first place, which often differ from men's. The results of a summer 2012 poll from RBC Direct Investing indicated that female investors were more likely to be driven by broader goals, such as a child's college fund or a retirement account, than a desire to have more money in the future than they had in hand at present. Men are often more motivated by the latter.
Johnson offered some tips for women who want to break into investing but cautioned that it won't be easy for them. She suggested that they prepare to "be the lone female gunslinger, wondering if you'll ever feel at home on the range."
Or you could trust your instincts, be aggressive when you can and when it makes sense, and not worry about how your returns compare to anyone else's. No gunslinging required.