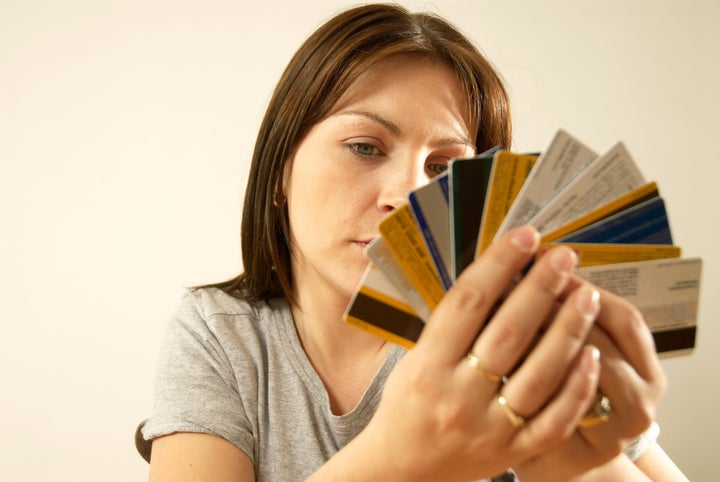 There's a familiar but grating stereotype that women are frivolous when it comes to money (here's looking at you "Confessions of a Shopaholic," Lily Aldrin of "How I Met Your Mother" and many, many others). But new evidence suggests that women care a lot about managing their finances effectively -- they just aren't sure of the best way to go about it.
On Wednesday, LearnVest, a personal finance website tailored to women, published the results of a survey it commissioned of over 600 women, conducted by business consultancy Maddock Douglas. The results showed that the majority of participants are uncertain about what financial steps they should be taking, and that many of them lacked confidence in their ability to make key financial decisions.
Ninety percent of women surveyed, ages 21 to 59, weren't sure how much to save for retirement, what types of retirement accounts to open, how much money to invest, and what types of investment accounts to open. Eighty-four percent were not very comfortable in their ability to set specific financial to-dos.
To explain these fairly distressing numbers, HuffPost Women spoke with LearnVest CEO Alexa von Tobel:
The survey found that six in 10 women are stressed out about their finances: where's the majority of that stress coming from?
It's credit cards -- they were at the top by a majority. The next one was health insurance decisions, but credit cards were three times more stressful than that. Credit card debt builds, and it grows. You know it's bad for you. You know it's hurting your credit score. If it's debt across three cards, you're not sure which dollars should go where first.
I hear this all day long from people writing in saying, "I have $20,000 of credit card debt. I'm ashamed about it." I think it's helpful that people recognize that it's not okay to have that much debt, but it's better if you're not ashamed -- it empowers you to take action when you set being ashamed aside.
Of all of the "pain points" the survey identified in women's financial landscape, which is most problematic on a macro scale?
Twenty-seven percent of women did not have a retirement account of any kind. Of those that had them, 48 percent had less than $10,000 in savings and 57 percent had less than $20,000. That is so daunting when you consider that it's critical for women to have ample retirement because their life expectancy is shown to be longer. Social security is running out, and pensions barely exist. We are funding ourselves through retirement.
Which should individual women tackle first?
It's not impossible to generalize, it just requires people to answer some questions. I could always say, "Pay down your credit card debt" -- and it's really important you pay that down -- but if your employer has a 401k-matching program and you can sign up for that, that's a big priority. If you're going to lose your job, you might need to start your emergency savings plan. But paying down credit card debt as quickly as possible is always a good thing to do.
Why do 76 percent of respondents think it's hard to be in control of their money?
The majority of [respondents] feel out of control because they don't know how to think through their priorities. You may have credit card debt and student loans, and you're trying to fund an emergency savings account and fund retirement.
Eighty-four percent of women are not comfortable setting their own specific financial to-dos [because] they don't know what they're supposed to be doing. Sixty-six percent feel like it's very hard to get financial information, and they don't know how to get information tailored to their specific situations.
Do you think this lack of information and accumulated financial knowledge is in any way unique to women, or do you believe it's true for men, too?
I would say there's a knowledge gap for everyone because this information isn't taught in high school, in college, or in graduate schools. We make six to 10 financial decisions every day. Should I take a cab? Am I going out? Can I go to a party? Should I pay cash or use a credit card? But we're given no formal guidance on how to think these decisions through. From women who work at investment banks to women who have no education at all, they have the same questions. A great education doesn't necessarily mean you have money education.
What the survey did show is that women were interested in learning. Eighty-seven percent said they'd love to talk to a financial advisor. They're actually quite proactive, but they weren't sure where to go.
Fifty-four percent of women have credit card debt averaging $9,000. Doesn't that suggest that the recession has had virtually no impact on women's spending habits?
I do think people are getting more thoughtful about spending. A lot of the people we hear from say, "I'm not wasting money, and I'm not shopping." But once you get under this pile of burdensome debt and your yearly financial salary isn't dramatically getting bigger, you just can get stuck. You can be doing the right things, but still not getting your head above water.
The $9,000 of credit card debt -- though it makes my stomach sick -- does not surprise me.
What's the easiest, quickest way to give your financial life a makeover?
One of the best things I've learned is that 50 percent of income should go to essentials: food, shelter and transportation. Twenty percent every month always should go to what we call "priorities": paying down debt or student loans and retirement. And 30 percent goes to choices: that's eating out, gym membership, shopping, gifts, travel -- anything that's not critical.
One of the things that we feel strongly about is, if you get to the point that you really know you can't use a credit card the way its best designed to be used, go on a cash diet and only spend cash. It really can help you reset your spending habits, and protect you while you're trying to get out of major debt.
Calling all HuffPost superfans!
Sign up for membership to become a founding member and help shape HuffPost's next chapter