 "So many women I know live in fear of the 'bag lady'... that overwhelming fear that we will one day lose our financial security," says Mary Buffett, "and I did, too."
Et-tu, Ms. Buffett? "Yes, even with a last name like mine," she jokingly admits. In fact, a 2006 poll conducted by Allianz, a Minnesota insurance firm, revealed that 90% of women, regardless of their financial status, said they felt financially insecure, and 46% of all women -- almost half of whom earn more than $100,000 annually -- had a "tremendous fear of becoming a bag lady." That same year, MSN Money columnist Jay McDonald noted, "Lily Tomlin, Katie Couric, Shirley MacLaine and even Gloria Steinem all admit to having a bag lady in their anxiety closet."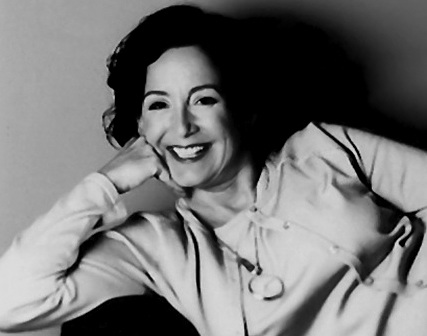 Photo Credit: Mojgan B. Azimi
Mary Buffet has therefore made it her mission to help women empty their anxiety closets by imparting what she learned from her ex-father-in-law, Warren Buffet. Turning these family-taught lessons into some of the most successful books ever published on finance and investing, Mary recalls that "after my divorce from Peter (Warren's son) in 1993, I was suddenly thrust into a world where I had to re-evaluate my financial status, which not only included my financial investments but also my investments in myself." She continues, "Women tend to think that their net worth and their self-worth are two different things, but they are not." She believes that women need to develop an internal dialogue similar to how a CEO manages a successful company. "If we are self-critical about our ability to handle money, as women often are, we ultimately accept this as being true even when it is not," Mary says. "We must instead reinforce the honest version of the truth."
Mary has therefore been co-authoring books to teach the art of successful investing for the past 15 years, spawning a number of best-sellers including Buffettology, The Buffettology Workbook, The New Buffettology, The Tao of Warren Buffett, The Art of Stock Arbitrage and Warren Buffett's Stock Portfolio. These books have, in fact, achieved such success that they have been translated worldwide into over 17 languages including Hebrew, Arabic, Chinese and Russian.
Still, however, Mary feels there is so much more she can do to teach women, specifically, how to invest effectively: "Today, women need this information more than ever. We are living longer, we are still unpaid caregivers, and our poverty levels are just staggering," she says. Unfortunately, this couldn't be more true.
"Clearly, we need to be better skilled at money management than men, or risk living in poverty," Mary says. She is therefore embarking on an even more dedicated and powerful project to ensure women's long-term worth. Dubbed 'The Self-Invested Woman,' this series of books will teach women how to become successful investors, regardless of their current financial knowledge. Through her website (www.marybuffett.com), Mary is currently "building a community of experts so that every woman can learn all aspects about how to manage their financial lives." As such, the 'Self-Invested Woman' capitalizes upon the belief that today's woman has attained more choices about how she can live than in any other time in history. "In fact, by simply beginning to define our goals," Mary says, "we have already begun the process of investing in ourselves." She further believes that while information provided on her web site will be free, it will prove invaluable."It is critically important that women do not abdicate the responsibility for their financial future to others, as we have seen from the results of investors with Madoff, Stanford, WorldCom, Enron and a host of others," Mary says. "And if I can change how even one woman thinks about her ability to manage money, I have done my job."
"Remember," Mary told me, "No one will do a better job for us than we will do for ourselves."
Seems like it may be time to start emptying those closets.
Lori Sokol, Ph.D., is an educational psychologist and founder and publisher of Work Life Matters magazine.
Related
Popular in the Community