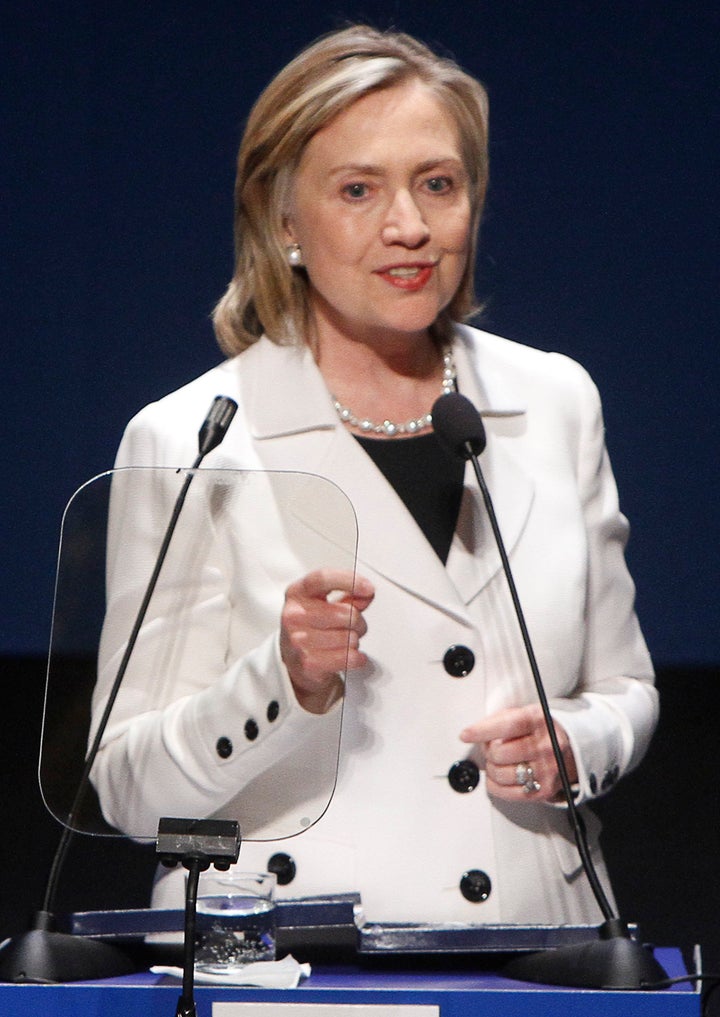 I was cruising the web recently and came upon a video that truly shocked me: a promotional video from Rebecca Grado & Christy Whitman, the respective "therapist and lifecoach" authors of Taming your Alpha Bitch: How to be Fierce and Feminine (and Get Everything You Want!). The authors of the "self-help" book explained how women sabotage their lives by being "forceful" and "competitive."
As a New Yorker for many years, not much shocks me. Yet when one Alpha B author claimed, "We compare ourselves to other women in our bra sizes, to 'Downward Dog' in Yoga, to what our husband's do, what our kids do..." I was aghast. The stereotyping of women by women was mind-blowing. The last time I remember comparing my bra size to another woman's, I was in the seventh grade. In 2012, any woman truly uncomfortable with her bra size can save her pennies and get a new one. As for yoga stretching...? Most of us admire, not resent, anyone (male or female) who masters the discipline.
Grado declared: "Women are notorious for being controlling. We are all about micro-managing life, micro-managing others, our husbands, our kids, our relationships." Is this being a woman or just being human? It seems fairly obvious that women are not in control of much in the world: not nations, religions, financial institutions, or Fortune 500 companies -- just to name a few.
The authors' negative view of their own gender is revealed in the book's title. Alpha Bitches are "pushing and forcing and trying to get through life by kicking down doors." That women who act boldly need to be "tamed" is about as ancient an idea as well... cavemen. About four centuries ago, Shakespeare wrote a play about a 16th century husband taming an alpha bitch named Kate.
The authors' claim that you can only be "fierce and feminine" by substituting "masculine" behavior with the curious, "Law of Allowing." What is that you may wonder? "Using your feminine grace" to get what you want, claims Grado. Translation: Roll over and play dead. Petruchio would be pleased.
It happens that the job of mothers, and particularly "stay-at-home moms," is to micro-manage. The stay-at-home (SAH) Mom is responsible for scheduling her children's school, after-school and play date activities while making sure dinner is on the table, the house is clean, homework is done and the kids are healthy, all while leaving time for her spouse and for herself. I straddled the worlds of SAH Mom and part-time career woman when my son was born. In a lot of ways, being a stay-at-home mom was harder, simply because the jobs of chauffeur, nurse, coach, mentor, housekeeper and caretaker are not valued by our culture. Many women feel invisible. A married friend of mine and SAH mother of two young girls lamented: "I don't know who I am anymore."
Alpha Bitch underscores an underlying current pervasive in our society: that women should feel guilty about yet one more thing -- being themselves. My advice to my friend is not to follow a law of "allowing" herself to be unheard or under-valued, but to find the courage to speak up and communicate her needs. Not easy to do, especially when the world is calling you "bitch" for doing so.
The message of forceful and competitive behavior as "unfeminine" represents the cultural ambivalence to women and power. We are taught from the time we can hear, speak and see that women have different rules than men. What is a forceful, competitive, controlling male? Answer: A CEO.
While it might be unsurprising for someone as retro as Rush Limbaugh to call women protecting their reproductive rights "sluts," for seemingly intelligent modern women to call female assertiveness "unfeminine" is deeply pathological. It smacks of ancient ingrained fears of women's true sexual and personal power.
A couple of years ago, I attended a workshop at the Omega Institute in Rhinebeck, New York called: "Our Time to Lead: Women & Power." The roster of truly amazing women echoed the view that the world would be a much better place if women shared leadership along side of men. Women bring natural gifts of collaboration and wisdom and innately apply these to solving problems.
Pat Mitchell, an inspiring role model and the first female CEO of PBS, asked Arianna Huffington in an interview at the Paley Center in New York about her views on women and power. Arianna responded with a quote from Marlo Thomas: "If you are a man, to be called ruthless, you have to be Joseph McCarthy; if you are a woman, you just have to put somebody on hold."
While the Alpha B authors surely intended to "help" women, the truth is that these gender stereotypes harm women deeply. Women are not bitches who need to be tamed. These beliefs hold us back from achieving our real feminine fierceness -- the kind that allows us to find courage in the face of overwhelming odds. The images of women we admire in the world tell a different story.
Hillary Clinton has kicked more than a few doors down and simultaneously paved the way for global female leadership. Arianna Huffington is one of a handful of media moguls who established new heights of feminine influence. 2011 Nobel Prize winners Liberian President Ellen Johnson Sirleaf, peace activist Leymah Gbowee and pro-democracy advocate Tawakkol Karman doubtfully relied on "the law of allowing" to achieve their great feats.
True femininity is believing in yourself and not being afraid to take the reins. To act with grace would be a positive quality for any enlightened person -- male or female. To be open to possibilities and not try to control the outcome would help any of us feel happier. Yet to attribute these negative images to the female gender is to continue to keep women in the bedroom and out of the boardroom.
Whether we recognize it or not, these repetitive messages are a kind of subliminal brainwashing. Never get angry, never speak up, never speak out, never be bold or you can be accused of being -- perish the thought -- unfeminine! At the recent, "Women of the World Summit" in New York, Hillary encouraged women to proceed fearlessly and "reject any efforts to marginalize any one of us."
Like men who fear being called the "P" word, women generally don't want to be viewed as "B's" or "unfeminine. However, we are in control of how our femininity is defined. Do we see ourselves as forceful, controlling and competitive? Or do we view ourselves as powerful, capable and driven? Words matter, beliefs matter. Take care what you say; it shapes the way you think.
Therefore, if we are going to join our brethren in leading the world we share, it is necessary to dissect any limiting gender messages we hear and reject them -- whether they originate from women or men. The truth is no matter how fierce or feminine we might be, we are not going to get everything we want. But as the song goes, we might get what we need. Yet only if we ask for it.
Monika Mitchell is CEO of Good-b, New York's award-winning sustainable business news and a frequent speaker on women's leadership and empowerment.
Popular in the Community