 The program chairs of a Women's Business Network sponsored by the Wellesley, Massachusetts Chamber of Commerce invited me to be the breakfast speaker at their April 2013 monthly meeting. They told me that the membership (mostly baby boomers who started their own businesses) were likely to be excited to hear about my new book, Women Still at Work -- Professionals Over Sixty and On the Job. The book would get them thinking about major decisions awaiting them in the future concerning the timing and desirability of retirement and would introduce them to dynamic older women who are choosing to continue working past conventional retirement age.
Out of curiosity and in order to be better prepared for my talk at the April meeting, I agreed to be a guest at the WBN's September breakfast meeting, held at the Wellesley College Club in Wellesley, Massachusetts. What an eye-opener! As a microphone was passed from table to table, each participant was invited to share two to three sentences about her work. I was struck by the great variety of fields and roles represented in the room -- financial planning, insurance, dentistry, hospice care, law, marketing, real estate, media, computer training, accounting, gardening, jewelry sales, acupuncture, home décor and home organizing, communications, herbal remedy sales and physical and mental health therapies. Regardless of the field, the entrepreneurial spirit was highly impressive. Adding to the network's occupational diversity was a wide range of ages. One member announced that she had belonged to the WBN for nearly 25 years, and the young real estate broker sitting beside her retorted, "I was just a toddler back then!" It drew quite a laugh.
I was also struck by the consistency of the language used -- most of the women started off with "I love my work because..." and spoke of the importance of "establishing relationships" with their clients. Some said they wanted to "make a difference." Many said that they were passionate about their work because it was exciting. I kept hearing echoes of the reasons given by the older women I interviewed for my book.
But my sense is that the local networks are most effective because they foster the face-to-face exchange of ideas, information, tips, and general encouragement. I enjoyed attending an early morning meeting of the Network of Enterprising Women or NEW -- Connecting Women to Women, a group based in Shrewsbury, Massachusetts, that draws participants from several area towns. It was a friendly, informal gathering at a centrally-located coffee shop. Introductions were breezy and business cards were exchanged among a dozen or more entrepreneurial women.
Business cards were exchanged at the end of the Wellesley meeting, too, following a program that featured a lively presentation by Lau Lapides, an experienced communications coach. She got all fifty women to stand up and practice communicating with "presence and style."
WBN membership gives access to business forums, lunch groups and after-hours events held at various locations, as well as monthly meetings. I noted that the May WBN business forum will address "Winding Down (or not) Toward Retirement," which could be a good follow-on to my April book talk.
A September 11, 2012 New York Times Op-Ed column by David Brooks comparing the flexibility and resilience of men and women in today's economy refers to a study by the National Federation of Independent Business. The NFIB, a lobbying organization representing small and independent businesses, found that small women-owned businesses outperformed small businesses owned by men during the recession. Brooks's column ascribes this in large part to women's greater adaptability when faced with new circumstances and the zest with which they focus on their professional lives.
The women in the two networks I visited were not only focused on their professional lives, they communicated with plenty of presence and style.
While working men still outnumber working women overall, men in the 65-and-older cohort constitute the second-fastest growing portion of the labor market. That's a parallel story I'm still investigating; to participate in my survey of working men (60+), please email me at lizpaulfideler@mindspring.com or contact me on Facebook. "Women Still at Work" (2012) is available from Rowman & Littlefield.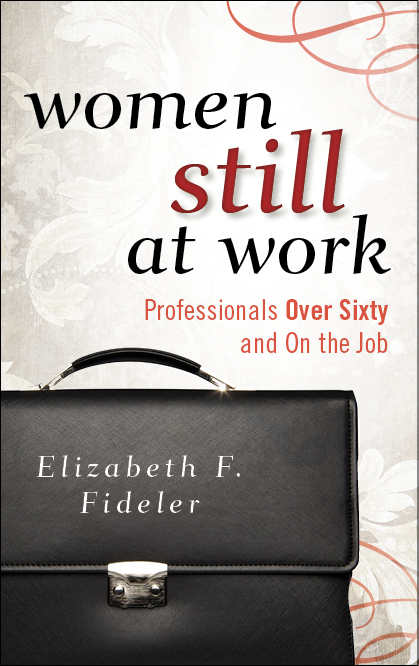 REAL LIFE. REAL NEWS. REAL VOICES.
Help us tell more of the stories that matter from voices that too often remain unheard.