Ladies, do you know that financial institutions are coming for your money?
It's true. I've been in financial services for the past 12 years. I was a Financial Advisor for the past 7. Now, I'm a Business Consultant who specializes in helping female entrepreneurs build businesses that THRIVE. I also teach workshops on a national level, helping Financial Advisors attract female clients. I do it all for a reason, and you can read about that later...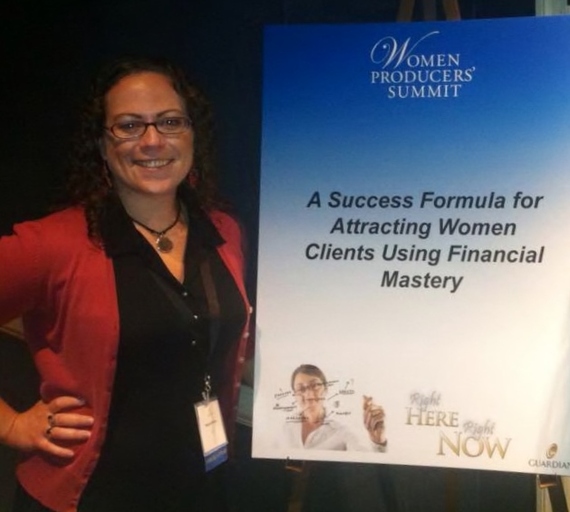 What I can tell you from first-hand experience is that the Insurance and Investment Companies are going to be fighting for your dollars, ladies. They want you to invest with them. They want you to buy insurance policies. And, they desperately want to hire you.
Mark my words. And, pay attention. Or, you're going to miss out.
Because listen, this is not a bad thing. In fact, it's really positive. And you should be prepared. You owe that to the generations who went before you, and to those who will follow. And obviously, it's good to be financially prepared - simply put, you owe that to yourself.
Why women are now a financial target market. And what it means for you.
I'm not going to pretend to have been a part of the revolution that earned women the right to vote. Or the right to attend college. Or to a have a great job. But, I am going to help spearhead the financial evolution that is happening right NOW. And I hope that you will join me.
Because there is a huge change happening in our economy. And you should be informed.
Women are smart. In fact, they're 21% more likely than men to be college graduates. 48% more likely to have completed grad school. And, this is going to change the workforce and will ultimately realign leadership within organizations.
Not only are women smart, but they ALREADY control the wealth in the United States. Yup, 51% of it. And, within the next 5 years, that number is projected to go up to 67%. But, there's a problem.
Men rarely understand and communicate well with women.
You see, the issue is that 70% of women would prefer to work with another woman, but the financial industry is overrun by men. I'm speaking from experience, having also gone through the Financial Advisor Leadership Institute. The average Advisor is a 57 year old man. Average - meaning that there are a lot of older advisors and some younger ones.
And, I can tell you that recruiting is a big concern. Retention rates are low industry-wide. And "gender balance" aka attracting women advisors is target numero uno. Yet most leadership teams are dominated by men. So, even the women who join these firms are being taught by someone who doesn't look or sound at all like they do. Or, like a female client does.
It may be cliché, but think about it. Men and women communicate differently. They address problems differently. And, statistics prove that they view finances differently. 70% of men are willing to take risk for financial reward. Whereas only 47% of women feel that way. That's because 40% of men claim to enjoy investing vs only 22% of women. In my experience working with female entrepreneurs as clients, they would rather know that it's all going to be okay. They want someone to empathize with them, educate them, and talk to them.
But, with the inherent differences between men and women, how can women possibly feel financially confident? And why would women want to join an industry where they don't have any female role models to look up to? With no one who speaks their language?
Women lack financial confidence.
The sad truth is that they don't. So, that's what we have today. Women who are college educated. Women who are becoming progressively more in control of wealth. Women who are starting businesses at 2x the rate of men. But, women who feel lost financially. They just don't know what to do when it comes to their money. And it's not that they don't care.
They do care. Yet some of their most important financial goals are where women feel the least confident. Those goals including: maintaining a standard of living, feeling financially protected, having enough money saved to not outlive it, and starting / growing a business.
In fact, statics show that 57% of women - regardless of income level - fear running out of money. And, woman-owned businesses earn a meager 25% of what their male counterparts earn on average. But, this can all be changed. It needs to change - it will just take some work.
As a gender, women have come too far from the days of fighting for the right to vote, equal rights, education, and career. Finances are another place where women simply need to progress. And, with the change happening in our economy, NOW is the time.
It is possible. And, statistics show that 62% of women express strong interest in learning more about finances and retirement planning. So, get to it. You don't have to have all of the answers right away. But you do have to take the first step.
Stop stressing about money. Start taking control. Be accountable for your results moving forward.
Find a trusted mentor, consultant, or advisor. Take a course. Invest in You. https://www.youtube.com/watch?v=OeqYSAJUKhQ Understand your unique needs. Learn how to ask the right questions. Strategize how to grow your business into financial success. Your financial wellbeing is in your own hands, and as with anything else, it starts with you.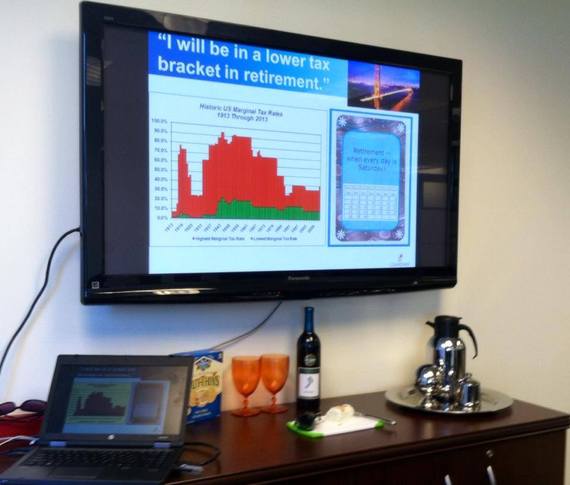 When the financial industry comes knocking, you might as well know what your options are. You might as well know what kind of advisor you're looking for. And it definitely wouldn't hurt to be able to explain your goals and have an understanding of the products needed to help you reach them. That way you'll be able to gauge if the advice that you receive actually fits with what you want. Or, if it's just another person trying to sell you something. Yes - there are some Advisors out there like that.
Women college graduates have been outpacing men for the past 35 years. Opening businesses at 2x the rate of men. Meanwhile, the financial industry is overrun with men and as a result, women are falling behind financially. And, it's not acceptable. So, be the exception, and not the norm. Be an example for others. Let's do something to change this and advance women financially.

Contact me for more information about my group consulting program designed specifically for female entrepreneurs. Together, we can make this change a reality.
REAL LIFE. REAL NEWS. REAL VOICES.
Help us tell more of the stories that matter from voices that too often remain unheard.