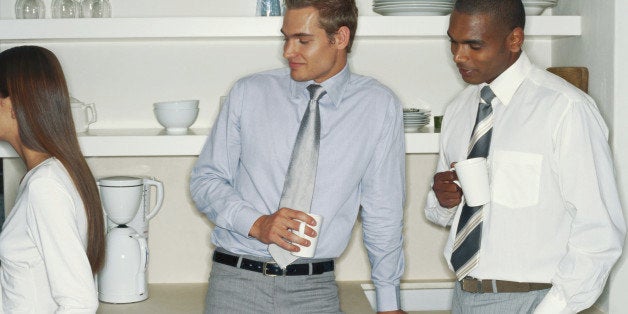 A few years ago, I arrived at my company's office in Bergen, Norway, on an early Monday morning. Our office was located in a building shared with a number of other companies. Some were start-up companies, others were well established. One of my investors had an office in the same building and had invested in a handful of companies sharing the same office location. As usual on a Monday morning, I grabbed my coffee from the lounge and walked around, talking with people. As I entered the office of one of the other companies, the atmosphere was filled with laughter. It was all guys I knew chatting about the party on Saturday at my investor's house. Everyone had been there, including a number of other local high-profile people from investment banking and enterprise. I listened for a while, before I asked: "Why wasn't I invited?". The answer came quickly: "You're a woman. This was a guys' party!".
I didn't say anything, but this episode stuck with me. I was not invited because of my gender. Until that day, I had made a point out of not thinking about gender. I was a start-up founder, a CEO, a businessperson. I was not to be identified as the female founder, female CEO or businesswoman. I had done all I could to make sure I was "one of the guys." After consulting with other women in the tech industry, the advice had been clear: "You have a choice -- you either join them to the bar, party or strip club. Or you stay in your hotel room knowing that you are out of the friendly league." So, I joined the crowd, tried my first -- and tenth -- whisky and joined the guys to places I had never ever thought I would go to. If that was what it took to succeed and be accepted, I would do it, and I did. It was not until this Monday morning, however, that I truly realized that I could do absolutely everything, but it would still not be enough. I was -- and am -- a woman. And that alone eliminates me from the gang.
A few years later, I find myself in Silicon Valley. Living here has put gender gap and gender bias into even clearer perspective. In Norway, I could (try to) ignore my gender and not identify with the word feminist -- for me, at that point in my life, a feminist was an angry woman hating men, and I did not see myself that way at all. Here, I felt I like have moved at least 20 years backwards to a time when women were curiosities in the workspace. Nice to have them there and fun to talk to, but not really part of business. I still tried to ignore it and keep on going, but over time, things creep up on you. Stories shared by female founder friends of how VC's have invited the male founders of portfolio companies for trips, but not them. A friend telling me about a start up receiving an investment offer from a VC, but were one of the terms was that they had to get rid of the third female co-founder as "She does not fit into our investment profile." Women being told in meetings "All I can think about when I look at you is sex." Other women being lured into business meetings only to realize that the investment comes with a price...
This afternoon, the speaker list for the Collision conference in Las Vegas was announced. The founder of Collision, Dublin Web Summit and f.ounders, Paddy Cosgrave, is a man I truly respect and think highly of. He and his team have done amazing work putting multiple events in both Europe and the U.S. together, building teams and creating energetic atmospheres. I have been to several of them. When I looked at the "Speakers" and "Featured Attendees" pages however, it made me wrench. Out of 97 announced speakers there were 14 women -- and most of them you had to scroll down several pages to see. On the "Featured Attendees" page, out of over 500 people there were about 100 women. Again ,you had to search for them.
In the midst of the Ellen Pao trial and a much-needed general focus on women in Silicon Valley and the tech industry, this hit hard. Are there more men than women in tech? Yes! But there are definitely more than enough amazing female founders, female CEOs and female opinion makers to fill 50% of the sessions with great content. 14% just doesn't do it! I could personally have sourced the needed women if anyone had asked me to do it. And we need to fill the stages and the boardrooms with many more women if we are to see a change. Right now women are giving up. They are fed up!
The sad fact, however, is that the Collision conference is not unique. Speakers and panelists at these events are typically men. For some reason, the conference organizers don't seem to be able to find the women. As a woman myself speaking with other female founders, female investors and female CEO's, I know for a fact that we ALL want this to change, and we will help to make that happen. In fact, we have offered to do so. But year after year it keeps on happening, and so far I have yet to be asked "could you please help us find female speakers?" If I got that question, I would shout "Yes! Of course!".
A couple of weeks ago, a friend of mine published her speaker profile on one of the larger speaker agencies in the U.S.. A great profile and a great speaker. I started browsing the site and all their topics and speakers. It had tons of men and very few women. Just to test the status quo, I sent them a message stating that I was looking for female speakers for a conference on leadership. The response was: "We don't have a way to filter for female speakers, but search under "Female Issues." Most of the speakers there are women."
Enough said. We don't need women on stage speaking about gender issues. That's for sure an important issue, but not the only one. We need women on stage speaking about their businesses, leadership philosophies and industries. Why should women be speaking on gender when the men are speaking about the industry?
Some years ago, I won one million kroners (about $200K) when I was awarded the Female Founder of the Year award. The media asked: "Don't you feel it's wrong to have a price for women only?". My answer was: "Nothing would make me happier than to see that there is no need for this prize. Until then, I see this prize as a responsibility to be a spokesperson for female founders." I still do!
It's 2015 and the World Economic Forum Gender Gap Calculator tells me that I will be 117 years old when we reach gender equality in the U.S.. I refuse to accept this, and offer my services to conference organizers, companies and others looking for qualified women to join their stage, boards or managements. There is not a lack of women! In fact 50% of us are. And we are both fed up of the status quo and ready to make a change!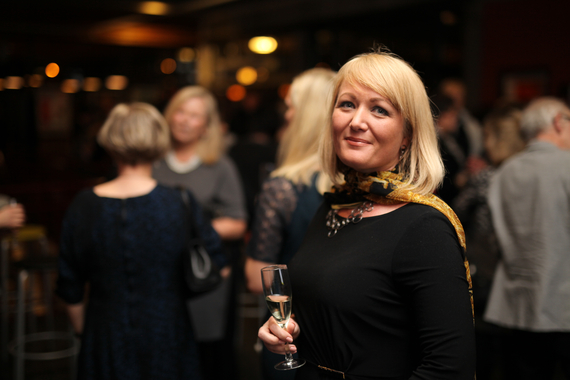 REAL LIFE. REAL NEWS. REAL VOICES.
Help us tell more of the stories that matter from voices that too often remain unheard.