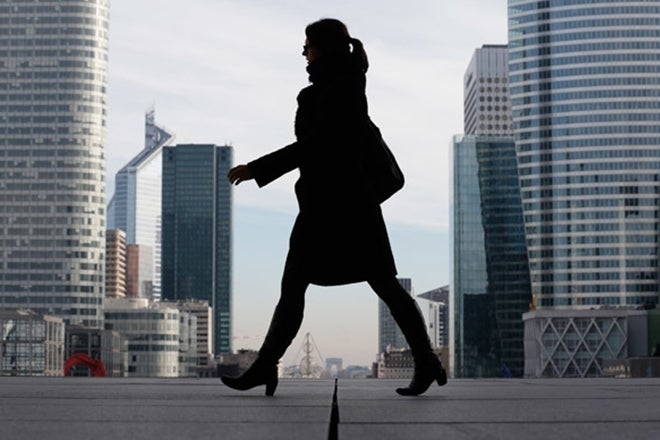 I was turned down for a job despite being better qualified than the male candidate because he had a family to support, recalls Tami Bonnell, the CEO of a real estate company in North America. As if I hadn't, she wonders. Bonnell is one of the few women in the real estate sector who have climbed up their to reach the top position in a traditionally testosterone-driven industry. While the history hasn't seen so many women succeeding fabulously in the industry before, a 2015 report by Urban Land Institute says they still don't occupy as many executive-level positions as men.
"Only 12 per cent of those surveyed are in president, CEO, executive director, or similar roles. And of the female CEOs, only 7 per cent lead companies with more than 100 employees," the report says. Forbes says that there is a 69.8 per cent of wage gap in the industry. Australia's Gender Equity Insights 2017 report says there's a 29.3% gender pay gap between full-time employees in the real estate industry. A Macdonald & Co report says male executives in Asia earned over 47 per cent more income than the female counterparts in 2015. If nothing else, the gender pay gap in the real estate industry is real. And concerning.
As recently as sixty years ago, Canada would not even allow its women to obtain a bank loan on their own without a male co-signer. American real estate boards would exclude female agents, thus compelling them to start their own council of realtors. In Pakistan, women still need a witness and the husband's name to register a business.
America's National Association of Realtors says it was around 1950s when most gender restrictions were officially dropped. And it took another 60 years for women in the largest country in the world to emerge as a dominating force in the industry as they still lag behind severely in the commercial real estate. The NAR membership profile says that 62 per cent of women make up as realtors with a large number of them working as licensed brokers, sales agent licensees, full-time and part-time sales agents. As Leigh Gallagher notes, the number of women being chosen to run Fortune 500 companies has certainly seen an upward movement- from 2 in 2000 to 26 in 2017. "This is great progress… despite still having a long way to go," she writes.
Experts have traced the success of female realtors to the improvement in the areas of education and jobs. Not only has the number of female agents increased over the last few decades, a sharp rise in the buyers has been registered, too. For instance, in Canada, 25 per cent of homebuyers have been reported to be single women, whereas only 10 per cent of them are single men. A report has also found that 56 per cent of women are willing to participate in bidding wars, compared to just 49 per cent of men.
Plus, female real estate agents have an advantage when selling houses, Edwin Almeida, principal at Sydney-based Just Think Real Estate, says. A feminine manner and understanding of the clients' needs effortlessly helps them tread the buyer-seller bridge and put themselves in a more favorable light, experts say.
However, evidently enough, women remain under-represented in top executive ranks traditionally held and ruled by men. The ULI report says that most women would likely be found at the helm of smaller organizations while some start their own business to articulate their values more effectively at the workplace. The ULI report on Asian and Australian market says that only 47 per cent women aspire to have executive C-suite jobs or run their own business.
"In many ways, this is not a surprise; on the property and ownership side, many of the largest real estate firms are run by family dynasties where the baton typically has passed to the sons. The homebuilding industry, on the other hand, is a close cousin of the male-dominated construction business. The investment side, too, has historically been run by men," Gallagher writes. The trend, however, seems to be changing, she adds. "The industry has been pretty archaic for a long time. I think it's getting easier," Bonnell says, too, as she urges women to pay attention to opportunities and get better at negotiations.
'All-female' offices and agencies boasting of a strong workplace gender ratio is a positive sign, too. "One of the most effective ways for women to establish themselves in the male-dominated tech space is by embracing opportunities to test technology offerings," says Emily Line, vice president at a real estate agency. "Women have to be knowledgeable on the subject they are discussing and conduct themselves in a professional manner to be considered a peer by their male colleagues," says Jo Ann Stevens who has headed the national division of a Fortune 1000 title company. Wendy Chim, a senior property manager in Hong Kong, emphasizes on the need to provide opportunities to employees to work in stretch roles to help them develop varied skills profitable for their profiles.
Another major discouraging factor noted by experts is the tension between workplace commitments and family commitments that most women face. 60 per cent of the respondents for the ULI report indicated that it is the main barrier that prevents them from achieving professional success. Workplace flexibility, anyone?
The tasks, thus, for real estate firms would be to act responsibly, create flexible work options, invest in training programs involving both women and men, and most importantly, keep women employed for a long-term.
And as for women, as Bonnell says, if they aren't progressing, it may be because men are better at standing up for themselves.
REAL LIFE. REAL NEWS. REAL VOICES.
Help us tell more of the stories that matter from voices that too often remain unheard.
This post was published on the now-closed HuffPost Contributor platform. Contributors control their own work and posted freely to our site. If you need to flag this entry as abusive,
send us an email
.