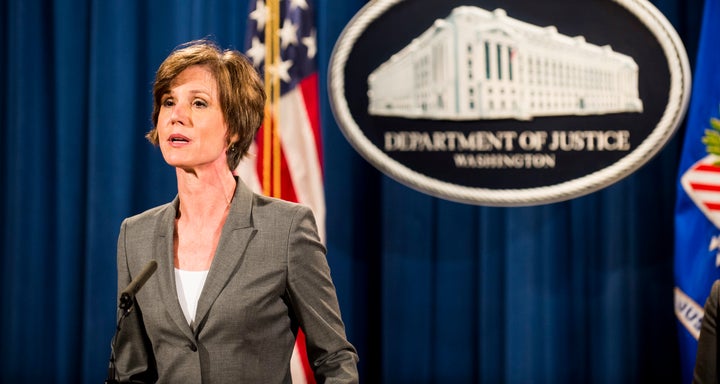 On Monday night, acting Attorney General Sally Yates did what so many (male) figures in the U.S. government have been unwilling to do: push back on a potentially unconstitutional executive order. She was quickly relieved of her duties, but her actions made a powerful statement, hopefully paving the way for more acts of resistance at the federal level.
Here's a quick rundown of nine of the women who have dedicated their time, power and political capital to upholding the democratic principles on which the United States was founded ― even under Trump:
Former Acting Attorney General Sally Q. Yates
On Monday, Yates sent a letter to top attorneys at the Department of Justice instructing them not to defend President Trump's executive order banning immigration from the Muslim-majority countries of Iran, Iraq, Yemen, Somalia, Sudan, Libya and Syria.
"My responsibility is to ensure that the position of the Department of Justice is not only legally defensible, but is informed by our best view of what the law is after consideration of all the facts," she wrote. "In addition, I am responsible for ensuring that the positions we take in court remain consistent with this institution's solemn obligation to always seek justice and stand for what is right. At present, I am not convinced that the defense of the Executive Order is consistent with these responsibilities nor am I convinced that the Executive Order is lawful."
U.S. District Judge Ann Donnelly
U.S. District Judge Leonie Brinkema
Within an hour after Donnelly issued an order from New York, Brinkema issued a ruling in Virginia. The judge issued a temporary restraining order, blocking the deportation of green card holders who were being detained at Dulles International Airport. She also ruled that lawyers must be allowed access to the Dulles detainees.
U.S. District Judge Allison Burroughs and Magistrate Judge Judith Dein
Early Sunday morning, Burroughs and Dein issued a seven-day restraining order from Massachusetts blocking the executive order. According to the Boston Globe, "Burroughs found that Trump's order violated [immigrants'] constitutional rights to due process and equal protection and would cause 'irreparable harm.'"
The ruling not only prevents the deportation of detainees, but also the detention of approved refugees, as well as visa and green card holders from the seven countries specified in President Trump's executive order.
Tamika Mallory, Linda Sarsour, Bob Bland and Carmen Perez
Remind us... who run the world?
Related
Before You Go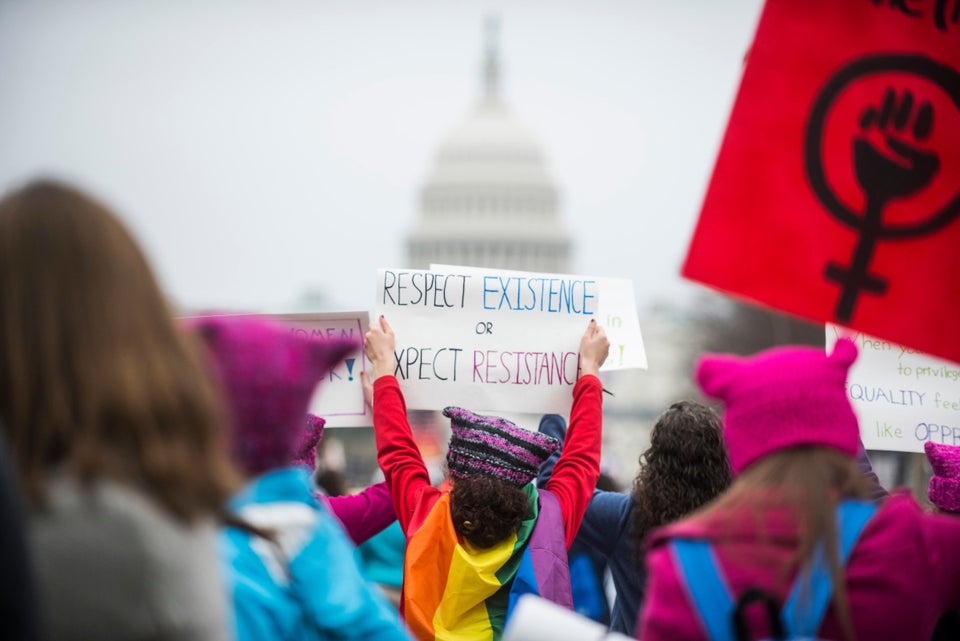 Feminist Signs From The Women's March On Washington
Popular in the Community