A Day Without A Woman may be just for one day, but it is one day in a long line of women's activism.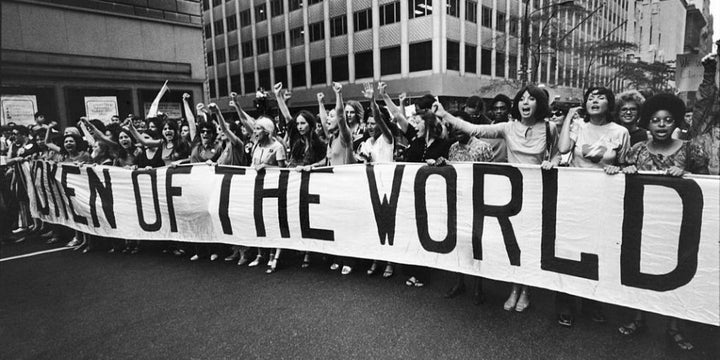 On International Women's Day, women and allies across the world will demonstrate their collective worth by striking.
The International Women's Strike is a global grassroots movement utilizing the power of the working class to demonstrate against various forms of oppression. According to the platform, "March 8 will be a day of action organized by and for women who have been marginalized and silenced by decades of neoliberalism directed towards working women, women of color, Native women, disabled women, immigrant women, Muslim women, lesbian, queer and trans women."  It seeks to bring attention to global struggles that all these groups of women face including access to equitable reproductive health services, equal pay for equal work, violence, femicide, sexual assault and harassment, a lack of representation in positions of power, and ultimately, the social and economic structures that have determined that the lives of women have less value than the lives of men.
This strike may be just for one day, but it is one day in a long line of women's activism.
On August 26, 1970, the 50th anniversary of the passage of the 19th amendment, 50,000 feminists marched on Fifth Avenue during rush hour in New York City (another 100,000 participated nationwide). At the time, this was the largest gathering for women's rights, focused on equal opportunity in the workforce, social equality, the right to an abortion and free childcare. Almost fifty years later, we are still fighting for the exact same things. Women only hold 15% of executive offices, have 20% of the world's political power, nearly all women have experienced sexual harassment in their lifetime (remember #yesallwomen?) and a woman's right to reproductive choice continues to be threatened with invasive legislation.
Economic Power of Women
47% of the US labor force is comprised of women and women make up 85% of all consumer purchases in the economy. Women leaving the workforce and refusing to participate in economic consumption for one day would leave a massive hole in our economy. Furthermore, women spend significantly more time (approximately twice as much) participating in unpaid labor than men. If we all put our energy into one day and one movement, we can keep up the momentum of the women's march and continue to demonstrate that women are socially and economically valuable.
Imagine if the millions of women and allies who mobilized for the Women's March in January participated in this strike on March 8. Imagine if nearly half of your employees didn't show up for work or if your business experienced a significant drop in revenue because not a single woman walked through the door to purchase goods. Imagine if you also had to go home from work and do all the household chores, shopping, childcare, and eldercare on your own, with no economic reward. This is A Day Without A Woman.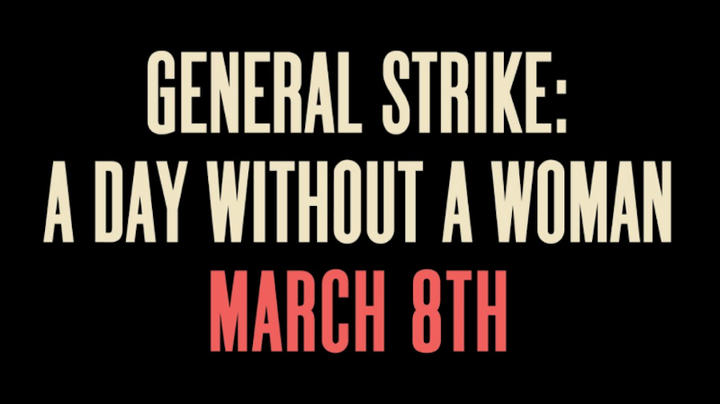 On March 8, 2017, to demonstrate our social and economic worth, women will
Take the day off from paid and unpaid labor
Avoid spending money for one day
Wear red in solidarity with A Day Without A Woman as a visual statement
Being able to strike for even one day is potentially an enormous and unaffordable sacrifice (keep in mind that women and children make up 70% of the nation's poor). For those of us who are fortunate enough to receive a salary that we can depend on, have paid time off, and are employed at institutions that are supportive of combatting the issues women disproportionately face, participating in this strike does not come with major risks. The privilege associated with being able to take a day off should be acknowledged and there are a number of different ways to participate if striking is not feasible.
Additional Actions You Can Take:
Volunteer at organizations that help marginalized groups including women, minorities, homeless folks
Participate in International Women's Day events, search here for events happening in your city
Allies and partners can voluntarily take on the household/unpaid labor for the day
Only spend money at small, women and minority owned businesses
Tweet this
Download and share an image on your social media accounts
If we all collectively participate, this strike has the potential to send a significant message to our leaders and society. Women are valuable, we are active participants in this society and economy, and we are paying attention to the current political climate.