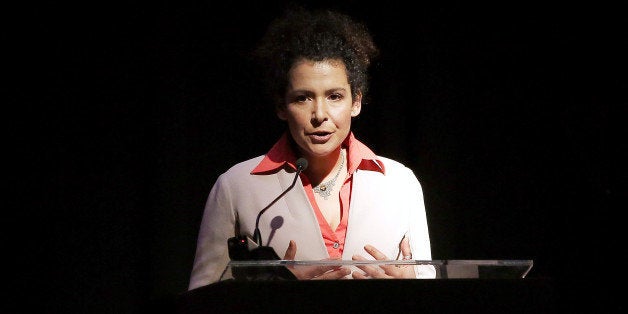 Malcolm X used to say that nobody can give you freedom; nobody can give you equality or justice. "If you're a man" he wrote, "you take it."
A few months ago in Malawi, a deeply homophobic country, a 19-year-old girl named Mercy Kumwenda went straight to the national newspaper's office and claimed that she was a lesbian, and for all she cared they could make it front-page news. What could have been a first-ever national public coming out became a personal nightmare. When the front-page article came out, the title "I am a Lesbian" spread across page one and the outrage was complete. Mercy was thrown out of her home and sent to church to be exorcised, among other methods believed to beat the devil out of her.
But she simply said, "It was a matter of justice." Many other girls in the same situation came to her after the article was published, and a centuries-long form of oppression was thus cracked at its core. Mercy had no support group, no friends or relatives backing her. She stood on the ground of justice alone, and as a result is not isolated anymore. This same pattern is happening everywhere, when history changes thanks to the courage, the Rosa Parks-like bravery, of one individual.
The wrong done to females solely on the basis of their gender is both unquantifiable and incomprehensible. In 2014, women are still stoned to death. In many places, they have no control over their bodies or their fate. They are being abducted, sold into slavery or married off at age 10 to older men. In Iran, women are forbidden to sing. In Sudan, Meriam Ibrahim is facing a death sentence (hanging for apostasy) because she refuses to abandon her Christian faith. A week ago, in Pakistan, more than 20 people, including her family members, stoned a young pregnant Farzana Parveen to death for the "crime" of "dishonoring" her family by choosing to marry someone she loved. Domestic violence is endemic in Europe and in the US.., as elsewhere. Rape is used as a weapon of war. The list has no end in sight.
Some of what happens to women can be glimpsed on the news, usually when the crime is particularly gruesome. Yet, for all the Farzanas awaiting death sentences, for all the teenage girls being hanged after being raped, as happened in Northern India last week, how many more crimes don't make headlines?
Yet, thanks to technology impunity for perpetrators is not a given anymore. Global campaigns such as #BringBackOurGirls for the Nigerian kidnapping victims, or #Farzana to share outrage over the Pakistani stoning, are catching fire in the public's awareness. Technology allows us to provoke storms of indignation that are creating a bedrock for women's development.
In turn, women have become experts at confronting injustice, and have developed over the centuries a deep understanding of what justice entails and why it is uncompromising. A formidable current gathering strength by the day and based on a common quest for justice has become the thread uniting women worldwide. This intimate, profound sense of integrity is a beacon of hope for humanity.
Like Mercy Kumwenda, who refused to be married off to a man when she knew she was attracted to women. Like Malala Yousafzai, who won't be silenced by the bullet that hit her face. Like the numerous acts of courage that shine a much needed light in the midst of such shameful gender brutality. Women are "taking" justice back. And when we hear the media or social activists raise the case of a particular victim or group of victims, we know it is the silent resistance of many other women that has allowed this particular person to stand up for her rights.
The transformative power is tied to the fact that when women seek justice, they don't seek revenge. There lies women's potential for greatness and our source of tangible hope. As if behind every woman who takes it upon herself to bring justice to others, there was an unjust authority, a discriminatory law or a violent tradition that steadily is making her stronger.
This blog post is part of a series produced by The Huffington Post, Hearst Magazines and Chime for Change, in celebration of the one-year anniversary of The Sound of Change Live, the first global-concert event in history to raise funds and awareness for girls and women's empowerment. The series will focus on the three pillars in the Chime campaign: Education, Health and Justice. For more information about Chime for Change, read here. To see all posts in the series, read here.
Related
Popular in the Community