"Women artists have always been sidelined," Bianca Chu, deputy director at Sotheby's S|2 Gallery, told HuffPost.
Chu and the team at London's S|2 Gallery are working to address one imbalance in particular: market value. The gallery, a space adjacent to Sotheby's auction house in London, is launching a series of exhibitions featuring the work of female artists who are historically influential, yet remain undervalued for a variety of reasons.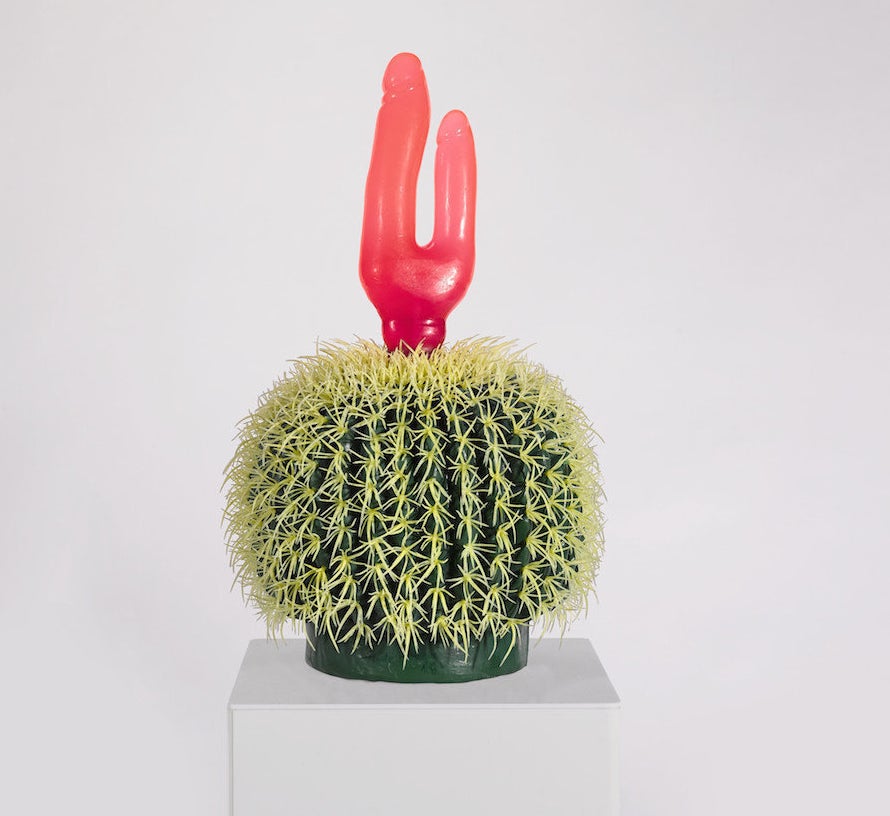 For the first show in this vein, S|2 is showing the work of Renate Bertlmann and Maria Lassnig, two postwar artists from Austria whose reputations and market costs don't add up.
Bertlmann, born in Vienna in 1943, is an avant-garde feminist artist whose work incorporated dildos, pacifiers and condoms to defuse what she referred to as the "phallocracy." In one series, Bertlmann paints phalluses as pastel-colored cartoons donning corsets and garter belts. Throughout her career, Bertlmann depicted penises in many forms over and over again, each time chipping away at the unspoken patriarchal power possessed within them.
"Pornographic jokes have always been a male domain, made at the exclusive expense of women," Bertlmann said in an interview with the Tate museum in London. "I consider my series of objects an accomplished example of an obscene female joke. This joke has hit home; it targets the deadly serious, male sexual arrogance."
When Bertlmann began exhibiting her work in the 1970s, she was criticized by other feminist artists for her obsession with phallic imagery. "People thought that because she was using phalluses in such a direct way she was empowering them," Chu said. "But really, by using them so bluntly, she was trying to overcome them."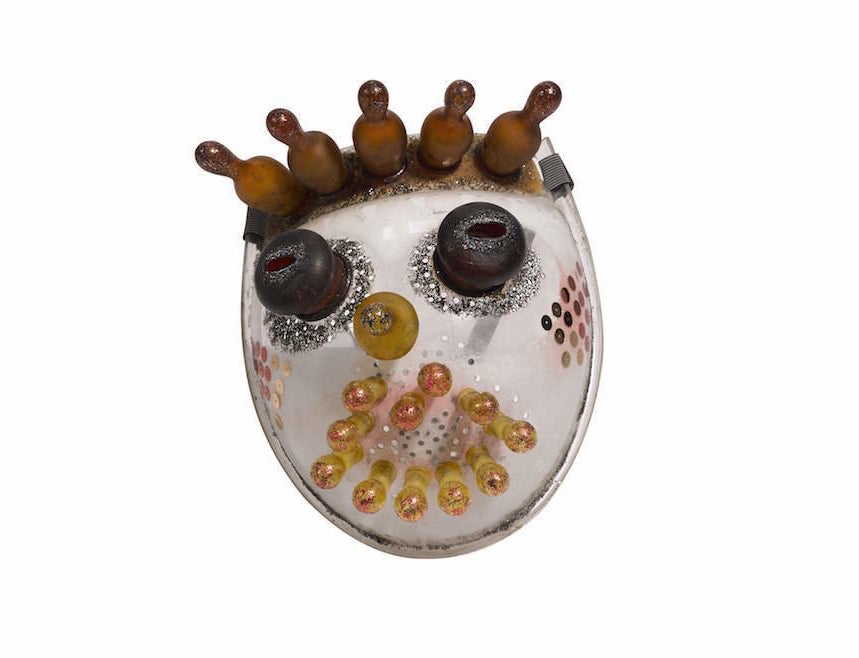 In another iconic work, Bertlmann covers a mask with the tips of baby pacifiers, which bear resemblance to nipples and condoms, both of which were, again, frequent materials in her work. In a series of staged photos, Bertlmann wears the mask atop her face, covering her fingers with condoms. The monstrous image visualizes woman as baby-making machine, her physical features buried beneath the responsibilities of sexually accommodation and reproduction.
The other artist on view is Maria Lassnig, who was born in 1919 in Kappel am Krappfeld, a small town in southern Austria. For 70 years, Lassnig painted only herself, assuming a variety of disguises including a baby, a cheese grater, a monster and a dumpling.
The artist described her gripping self-portraits as "body-awareness paintings" ― in that they reflected as much as possible how she was feeling at the moment of their creation. She never painted from photographs, always from life. "I need the real body, real air," she is quoted as saying in The Guardian. "When I paint I want everything to be as direct as possible."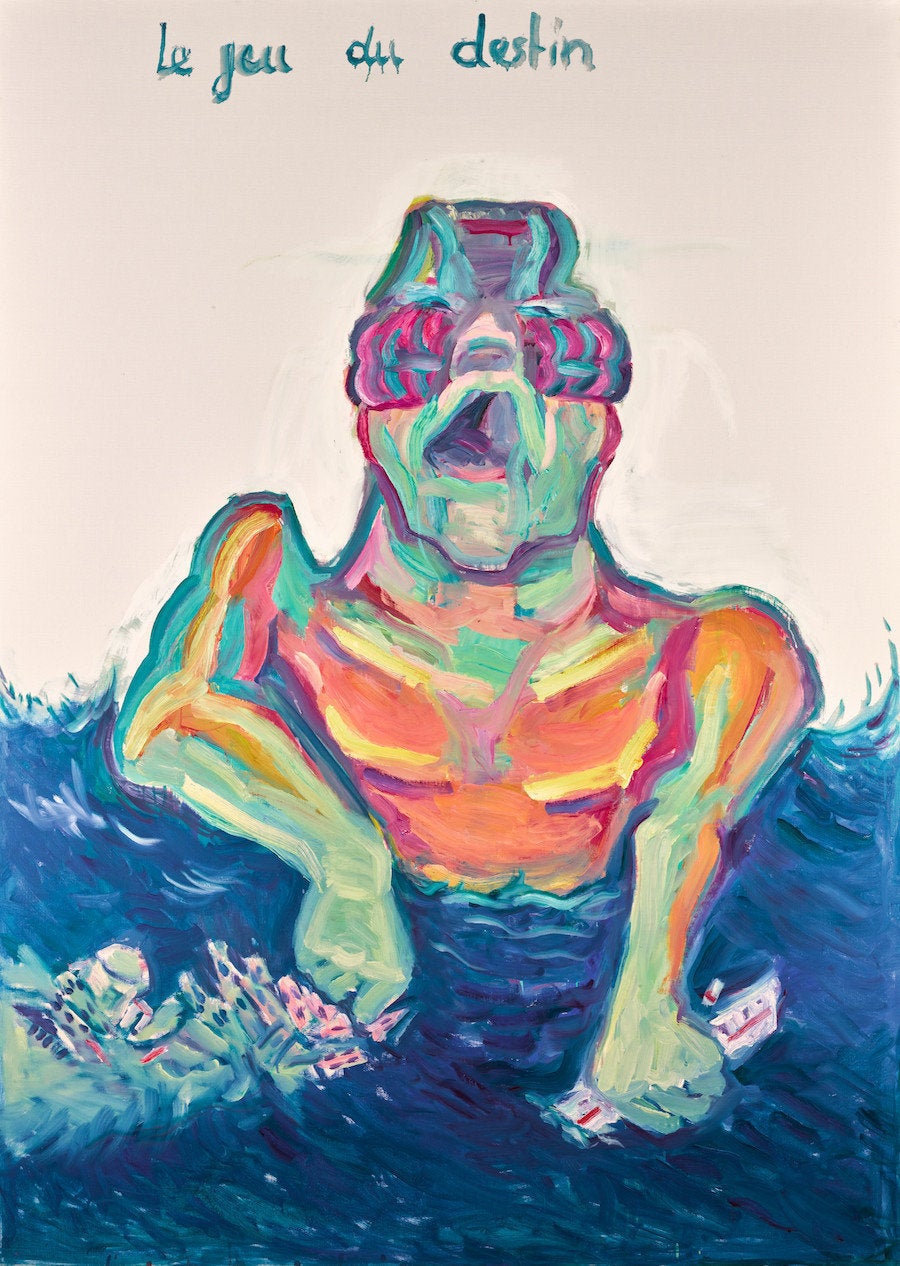 Lassnig's depictions range from figurative to abstract, naturalistic to teetering on the edge of reality, her flesh shifting from salmon pink to electric green ― all dependent on the artist's inner state at the time of the images' creation.
In her most well-known work, 2005's "You or Me," Lassnig paints her unclothed, 85-year-old body, the flesh yellowy and loose. Her face appears vacant yet alarmed. With one hand, Lassnig holds a gun to her head; she points another gun at the viewer with the other. The portrait is painful to look at yet impossible to look away from, as if warning the viewer that if she breaks eye contact Lassnig will shoot.
"She has been active since the 1950s," Chu explained, "but it's only in the last decade or so that she's had major museum retrospectives outside of her own country." Lassnig was awarded the Golden Lion lifetime achievement award at the Venice Biennale in 2013 and died the next year, at 94 years old.
Despite the critical recognition she's received, her work is still priced in an entirely different bracket than, say, Francis Bacon's, with whom she exhibited (and held her own) in 2016. While Bacon's work has sold for up to $142 million, Lassnig's record, according to Chu, hovers around $600,000.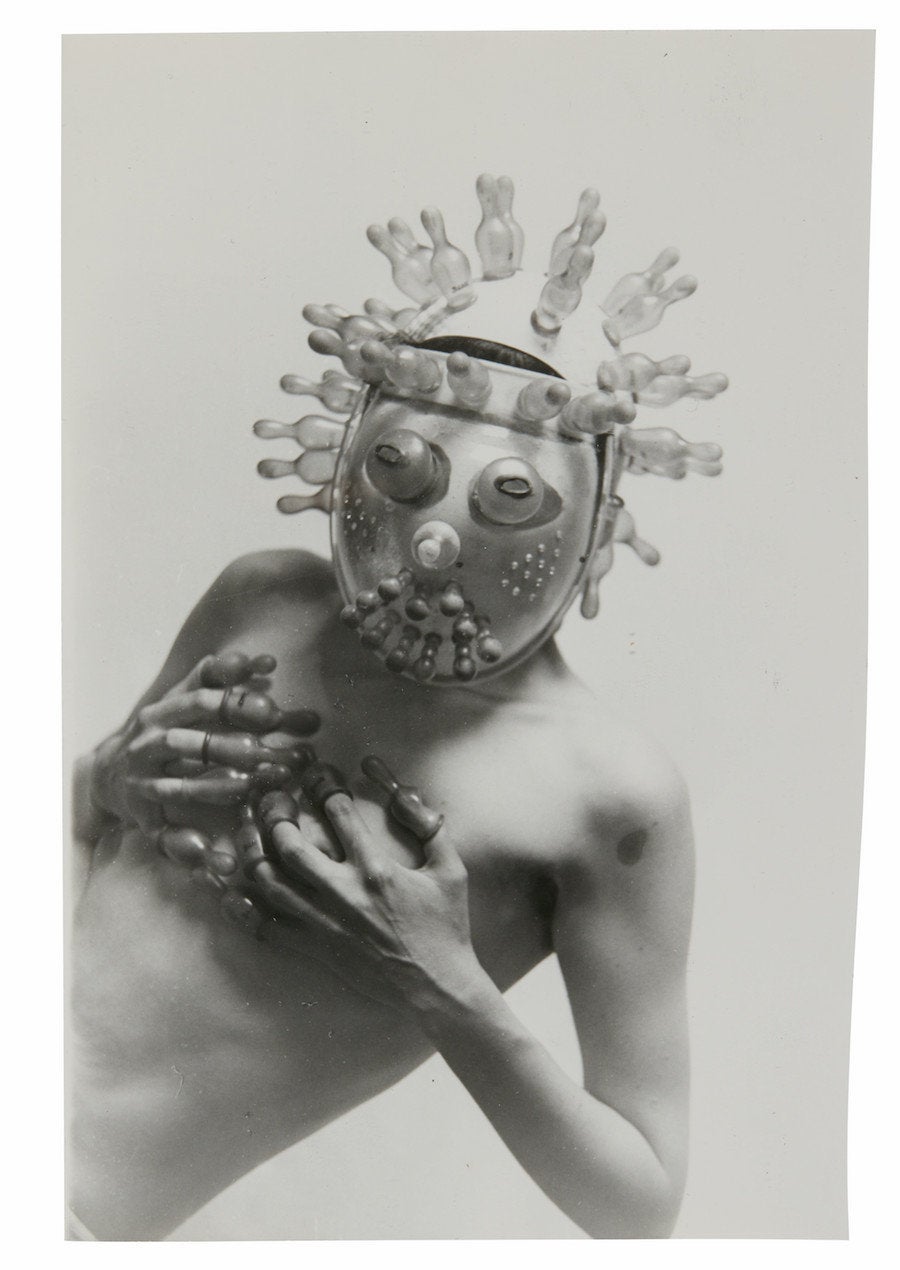 The first round of S|2 Gallery's programming focuses on women artists, but future shows will explore work that is undervalued for a variety of reasons. Chu stressed that the exhibitions will place more emphasis on the artist's work as opposed to the explanations behind their exclusion.
"Certain artists have been marginalized because of gender or race, but we are more interested in their rediscovery," Chu said. "There are always a variety of factors, but we're focusing on the art they are making."
The time is ripe for serious attention to be paid to artists as groundbreaking as Bertlmann and Lassnig. And if those auction prices go up as a result, all the better.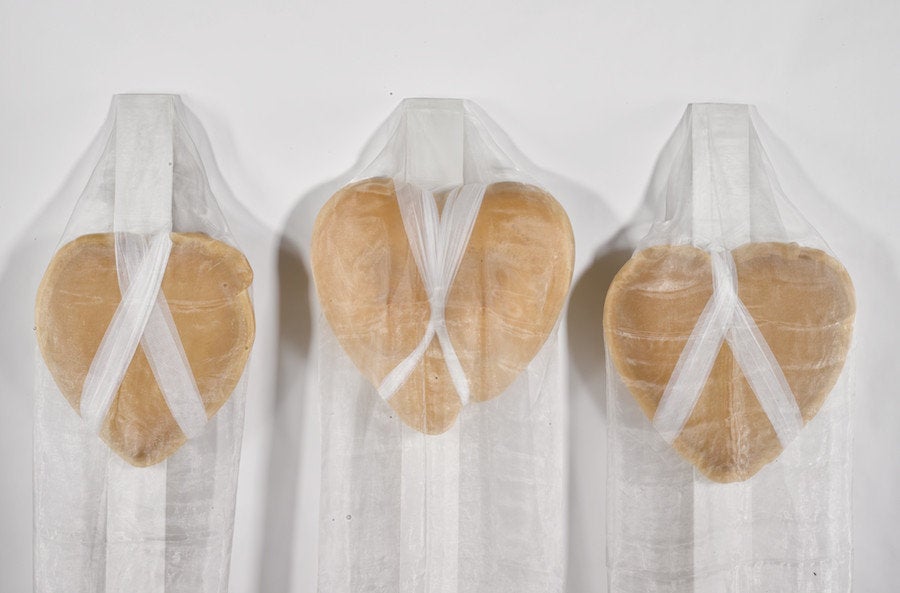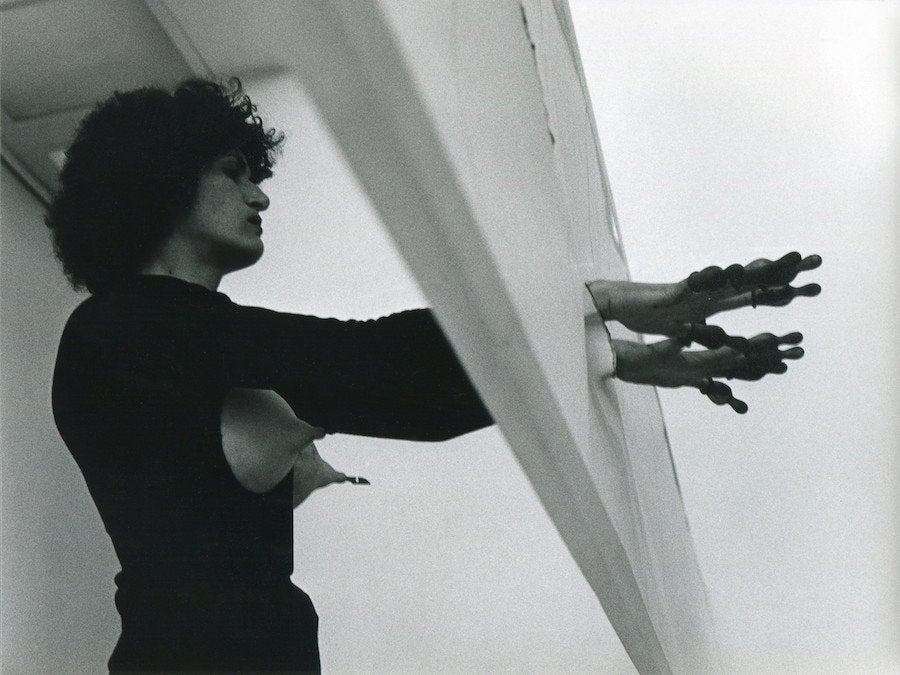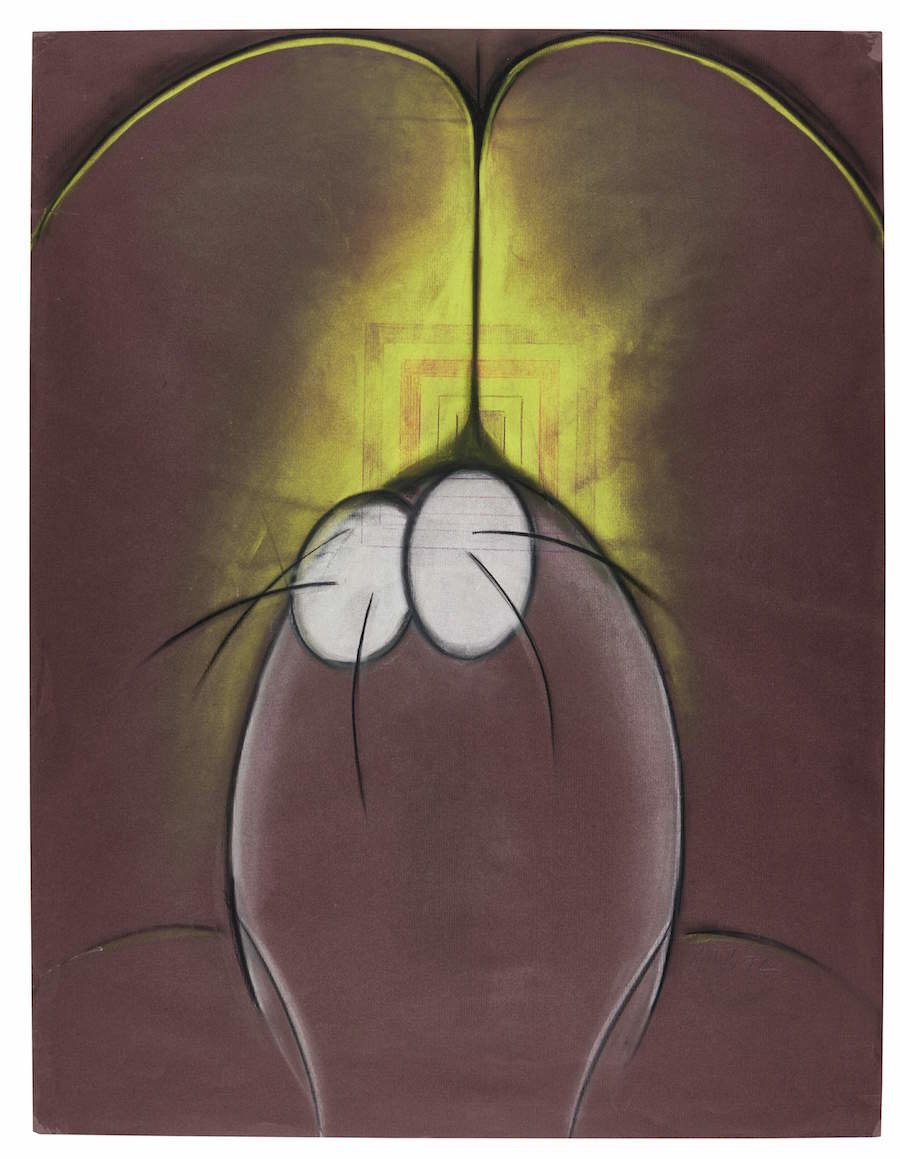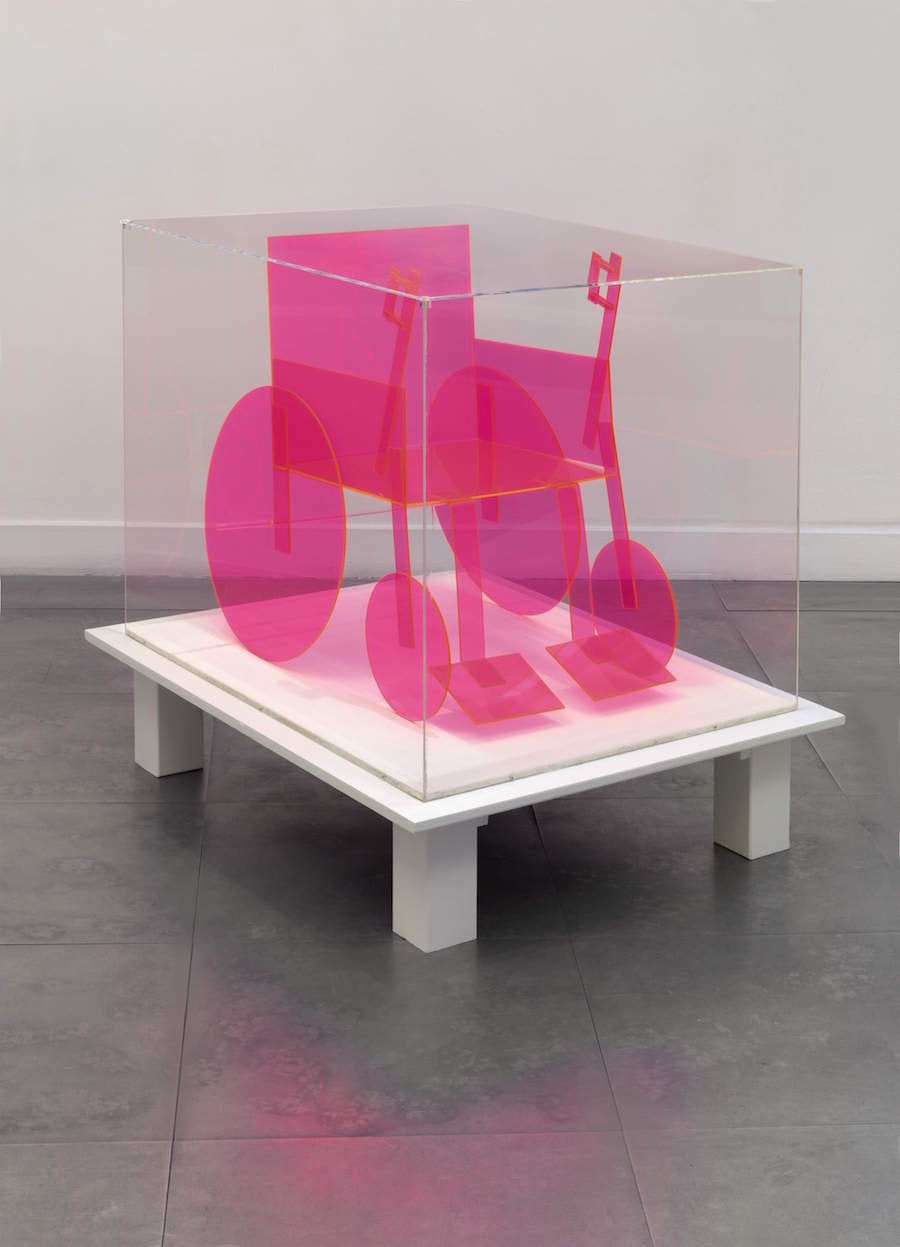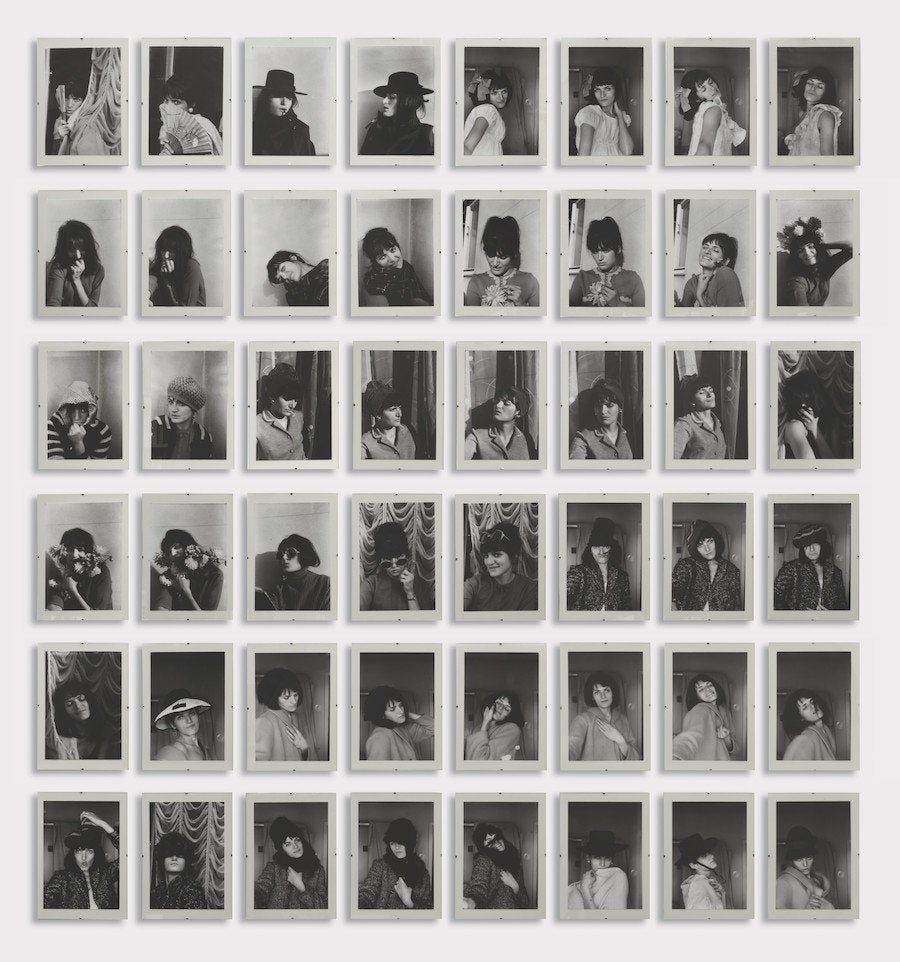 Support HuffPost
The Stakes Have Never Been Higher
Related
Popular in the Community