Originally, artist Kim Schoenstadt wanted to reach out to fellow women artists in her community for what she jokingly described as selfish purposes. "I'm trying to be more present in the art world," she told The Huffington Post. "I have a family, my mother was sick, I dropped out for a while. I wanted to see my community again."
Spoiler alert: "They showed up."
On Sunday morning, women artists gathered at downtown Los Angeles gallery Hauser Wirth & Schimmel to meet, connect, and reconnect. To support one another and assert their presence in an art world that too often treats women as less than. And of course, to take a big group portrait. Schoenstadt dubbed the happening "Now Be Here."
The project was, in part, inspired by a tour of Hauser Wirth & Schimmel's current exhibition "Revolution in the Making: Abstract Sculpture by Women, 1947–2016." Schoenstadt was struck by a comment made by curator and feminist scholar Jenni Sorkin. "She said that for every artist in the show, there were many more that they could have chosen," Schoenstadt said. "I thought, well, let's all get together. There are a million reasons why artists are not included in group shows. Sometimes it has to do with the work itself, and sometimes is doesn't."
She started with an email, which she sent to artists she knew and liked. Then she reached out to local galleries, asking them to invite the women-identified artists on their rosters, and then to curators.
Schoenstadt tried not to use social media to spread the word. "It was an artist inviting other artists. That, I think, was more powerful." She preferred to have the project go viral the old-school way, which she described as a "good old-fashioned chain letter."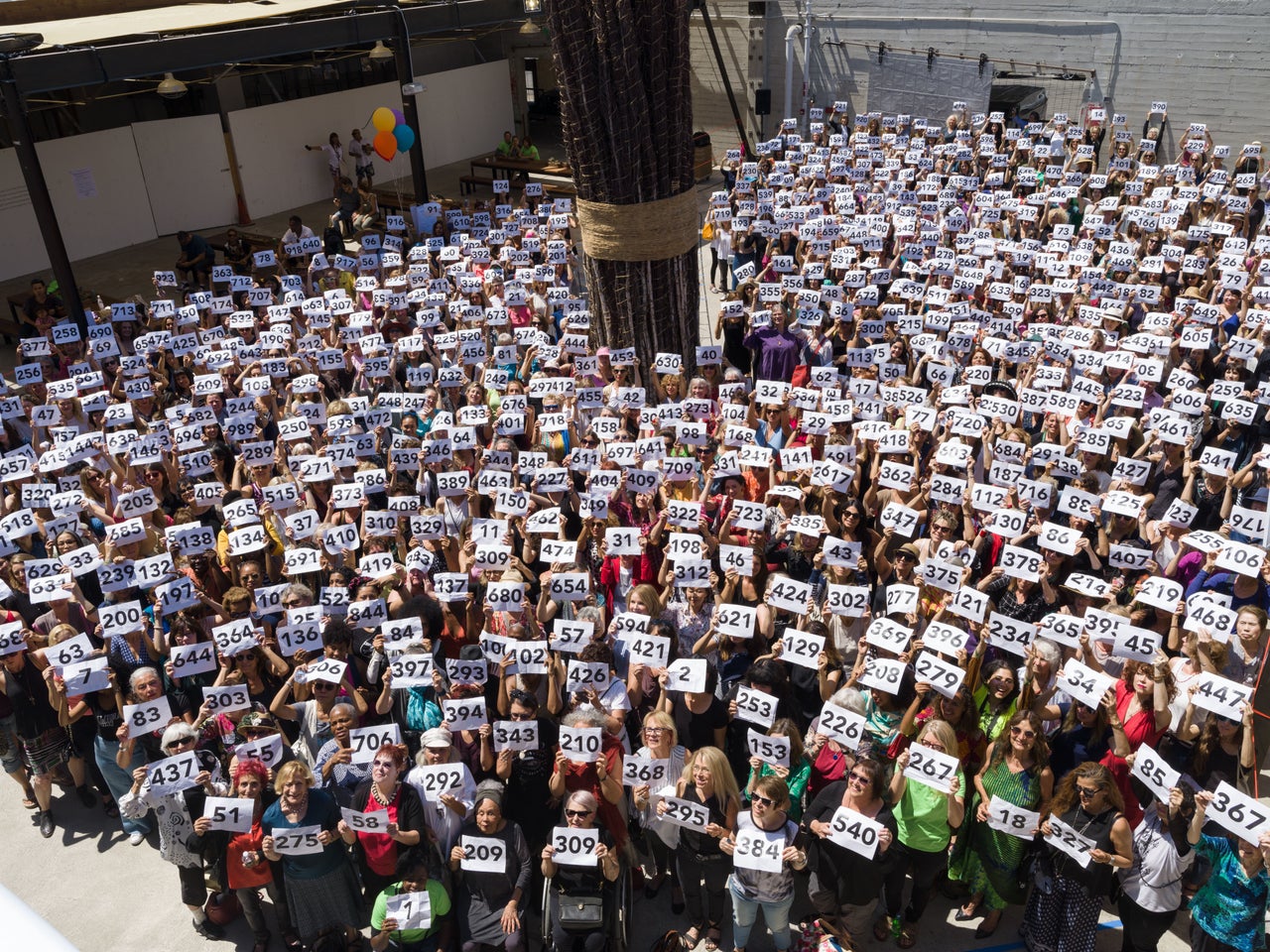 A whopping 877 artists RSVP'd to the event. Schoenstadt expected about half to actually show up; it was a Sunday morning after all. She was shocked and moved when 733 women made it to the event, including Catherine Opie, Helen Pashgian, and Betye Saar, who is 90 years old.
"Betye thought she was the oldest one but she wasn't!" Schoenstadt said. "Kim Abeles brought her mother, also an artist, who is 96 years old." Her name is Fran "Schatzie" Hoffman, and she sounds incredible. "She lives alone in Little Tokyo and continues to paint."
It was incredibly special, Schoenstadt said, to watch a community of creative women blossom before her eyes ― artist mothers with their artist daughters, teachers reuniting with their students, artists approaching each other for the first time as fellow admirers and fans. "They came to the party," she said. "I'm humbled."
The gathering ended with a massive group portrait, with each woman holding up a number, all the way from 1 to 733. No single face stands out. "I didn't organize this to be about me. I organized this to be about us," Schoenstadt said. "All the female artists in LA. There they are, look at them."
Related
Before You Go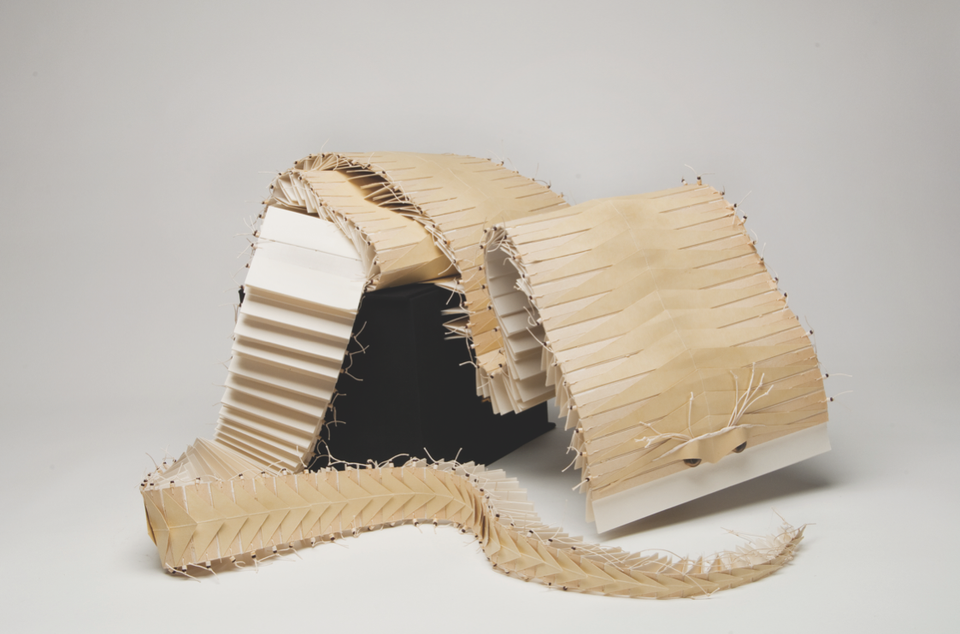 Super Natural Women Artists
Popular in the Community