"The spider is a repairer," French-American artist Louise Bourgeois said. "If you bash into the web of a spider, she doesn't get mad. She weaves and repairs it."
Bourgeois was obsessed with the spider -- its patience, its resolve, its spindly legs and hairy abdominal sac. Its ability to be at once comforting and threatening, feared and afraid. Bourgeois is one of many women artists past and present whose work addresses the natural world. An exhibition profiling 23 such artists, entitled "Super Natural" is currently on view at the National Museum of Women in the Arts.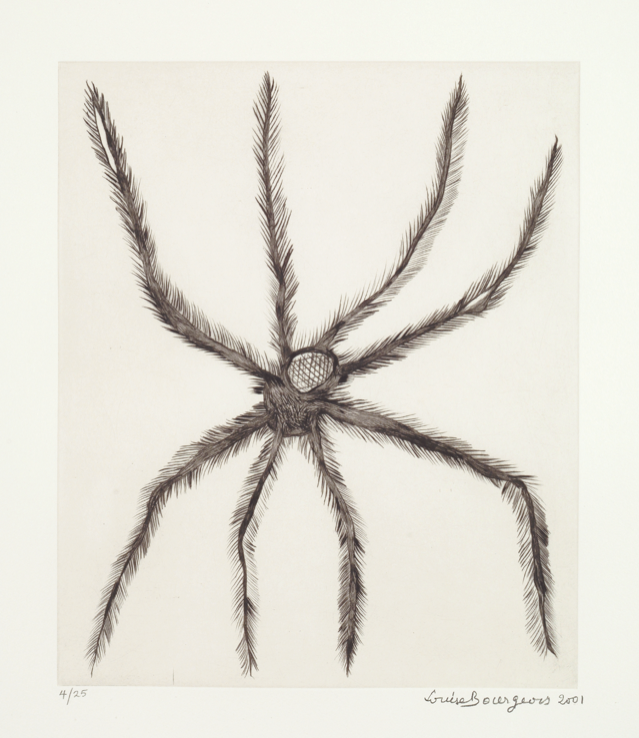 Perhaps the long-running love affair between women and the wild stems from women's natural ability to sustain life or, as chief curator Kathryn Wat suggests, because women were often encouraged to study plants based on their perceptiveness and appreciation of beauty.
That being said, any viewer expecting genteel renderings of flora and fauna will be gravely disappointed. As Bourgeois' paradoxical spider makes perfectly clear, the "Super Natural" artworks don't just skim the surfaces of picturesque landscapes; rather, they scrutinize nature-scapes real and imagined, digging past the exterior to unearth the growth, decay and unbridled power underneath.
Bourgeois, for example, with her drawing "Hairy Spider," melds a biological illustration with a family photo album, imbuing the often overlooked arachnid with personal and psychological significance.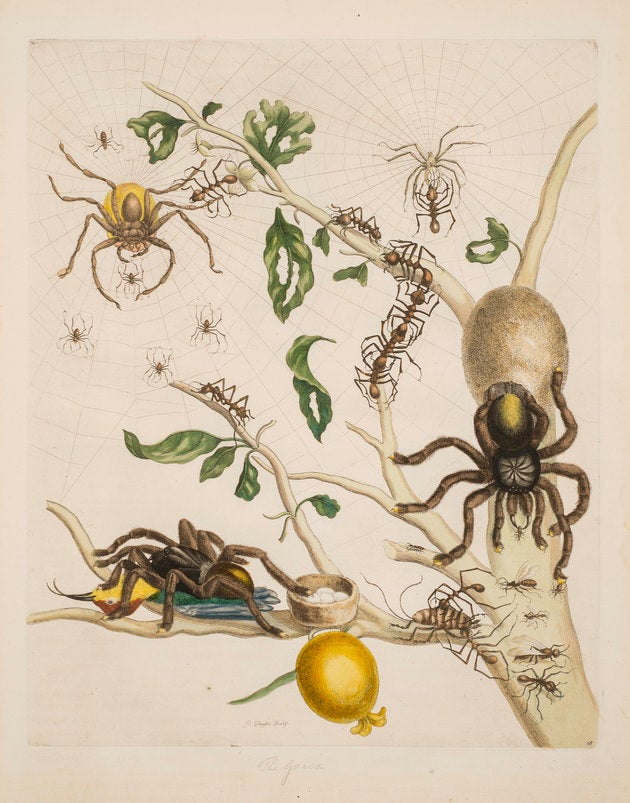 "Why the spider?" Bourgeois once explained. "Because my best friend was my mother and she was deliberate, clever, patient, soothing, reasonable, dainty, subtle, indispensable, neat and as useful as a spider. She could also defend herself, and me, by refusing to answer 'stupid', inquisitive, embarrassing, personal questions. I shall never tire of representing her."
Bourgeois' mother, like the spider, was a deft weaver, working in the family business of tapestry restoration. She also provided food for her family of six and served as a gentle protector, quite like a spider's web.
Throughout her artistic career, Bourgeois rendered spiders big and small; some were drawings delicate and flat, others steel sculptures towering up to 35 feet in the air. The ritual of drawing too, for Bourgeois, echoed the daily practice of the creature. "What is a drawing? It is a secretion, like a thread in a spider's web," she said. "It is a knitting, a spiral, a spider web and other significant organizations of space."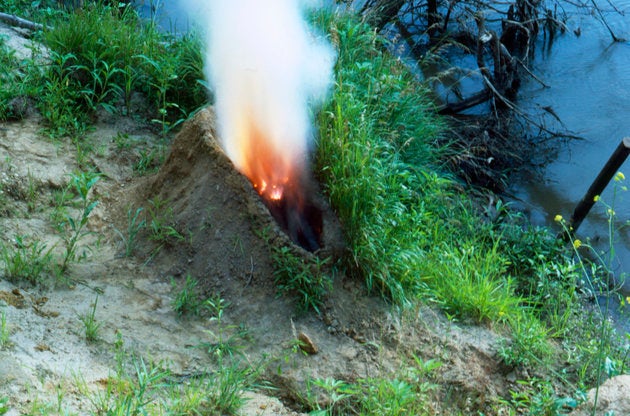 In "Super Natural," Bourgeois is joined by artists including 17th-century Swiss artist-naturalist Maria Sibylla Merian, who raised and studied her own insects and, notably, worked and traveled without a male companion. Then there's the almighty Ana Mendieta, a Cuban performance artist known for her "earth-body" sculptures, or siluetas, sculptural interventions that fold anatomy into topography, her human silhouette molded to resemble ancient Mexican goddesses. Mendieta's "Volcano Series" features a particular silueta made from gunpowder and sugar, which she set on fire and let burn.
Of the more contemporary set, Peggy Johnston's 2011 "Reptalien" reinterprets the natural history book by physically transforming it into a reptilian beast, alluding to the impossibility of capturing an animal's spirit in words. And Australian artist Patricia Piccinini delivers "The Stags," two motor scooters bearing an uncanny resemblance to mutant slugs, hinting at a future in which nature and technology are fully enmeshed.
The artists of "Super Natural" are well aware of the beauty and magic of mother nature. They're also, however, just as interested in its uncontrollable power, to both create and destroy, its teeming diversity and inextricable relationship to decay. Please go see the radical ways women past and present have expressed their undying fascination with Mother Earth. Just don't expect pretty pictures of pretty flowers.
"Super Natural" runs until Sept. 13, 2015, at the National Museum of Women in the Arts in Washington, D.C.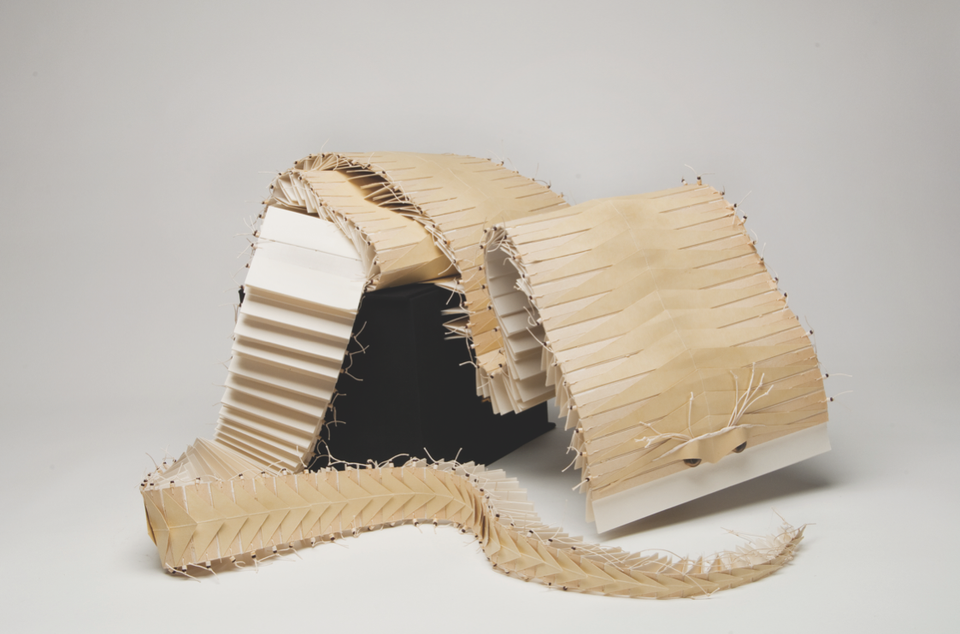 Peggy Johnston, Reptalien, 2011; Vintage guard material, thread, paper, taxidermy fish eyes, and beads, 8 1/2 x 96 in. (open); National Museum of Women in the Arts, Gift of the Library Fellows of the National Museum of Women in the Arts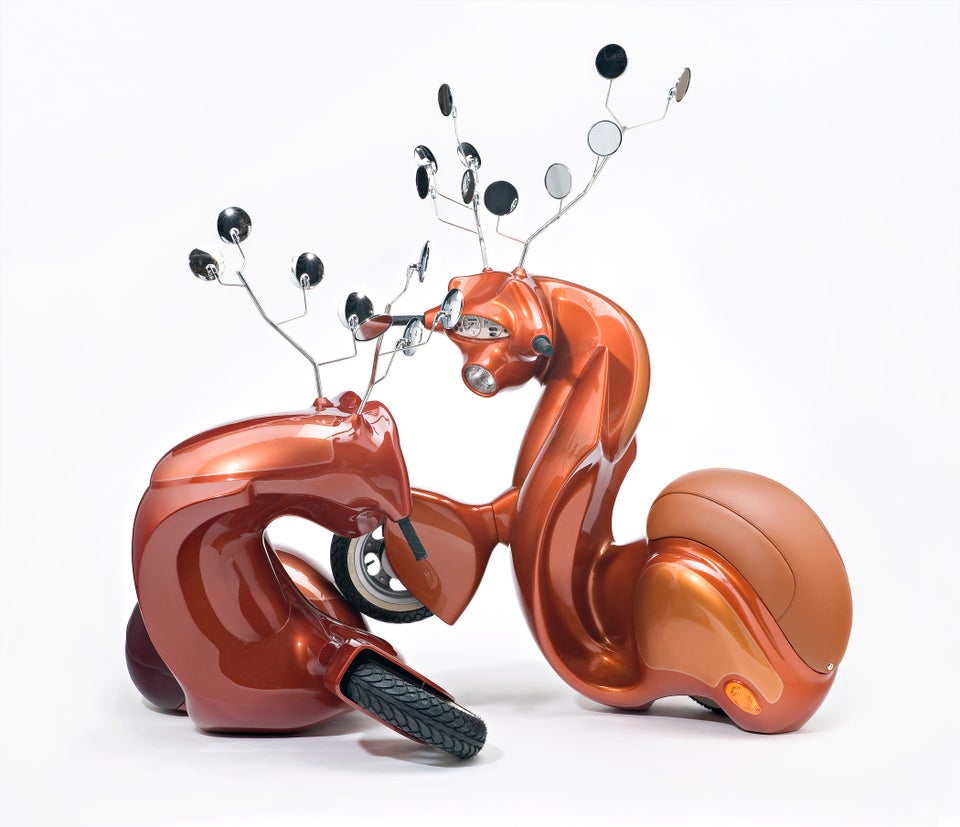 Patricia Piccinini, The Stags, 2008; Fiberglass, automotive paint, leather, steel, plastic, and rubber, 69 3/4 x 72 x 40 1/4 in.; National Museum of Women in the Arts, Gift of Heather and Tony Podesta Collection, Washington, D.C.; Photograph by Graham Baring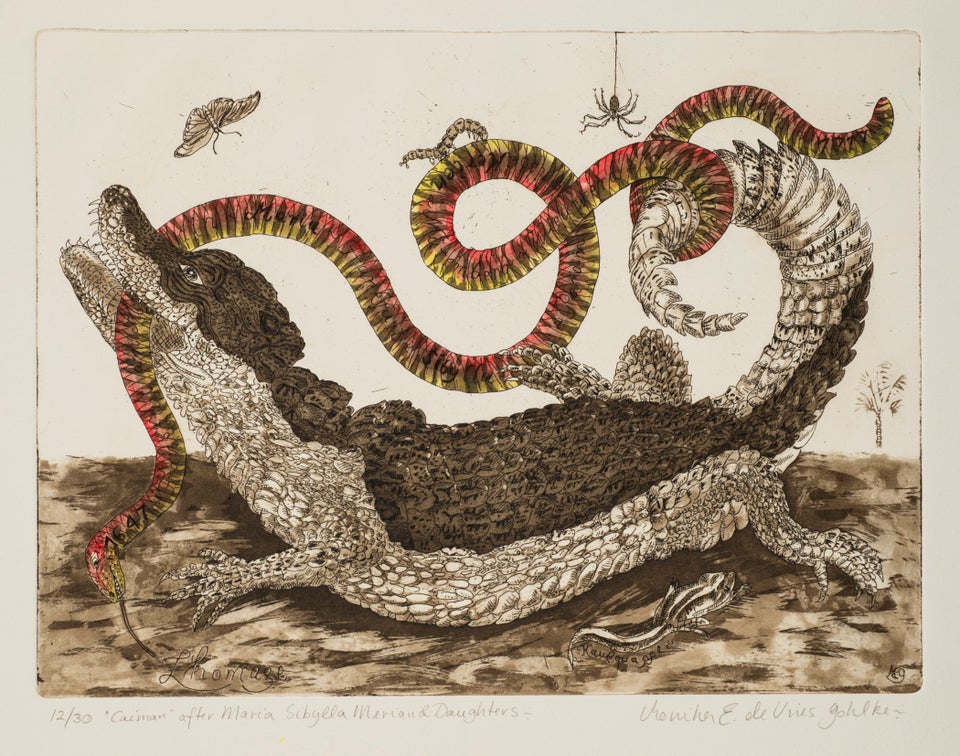 Monika E. de Vries Gohlke, "Caiman" After Maria Sibylla Merian and Daughters, 2012; Etching and aquatint, hand colored, on paper, 11 1/4 x 15 1/4 in.; National Museum of Women in the Arts, Gift of the artist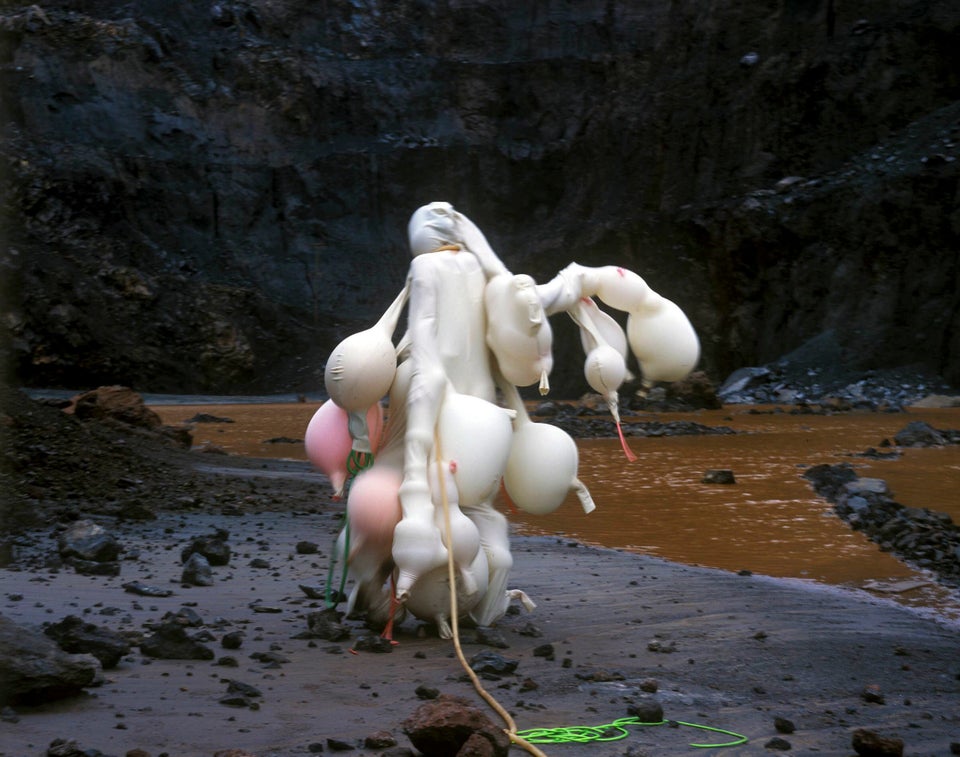 Janaina Tschäpe, Livia 2, 2003; Color print, 40 x 50 in.; On loan from the Tony Podesta Collection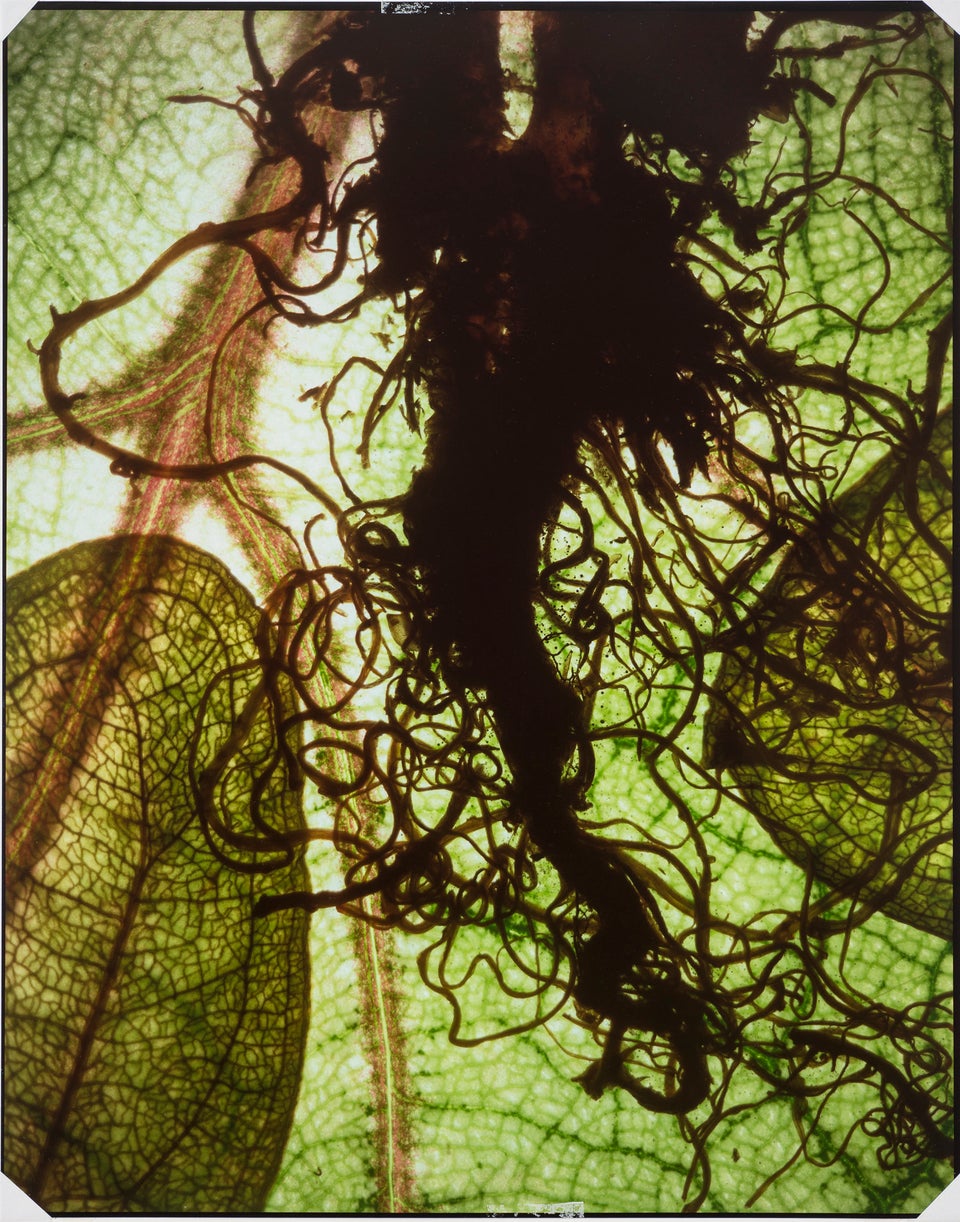 Maggie Foskett, Rain Forest, 1996; Cliché-verre, 20 x 15 3/4 in.; National Museum of Women in the Arts, Gift of the artist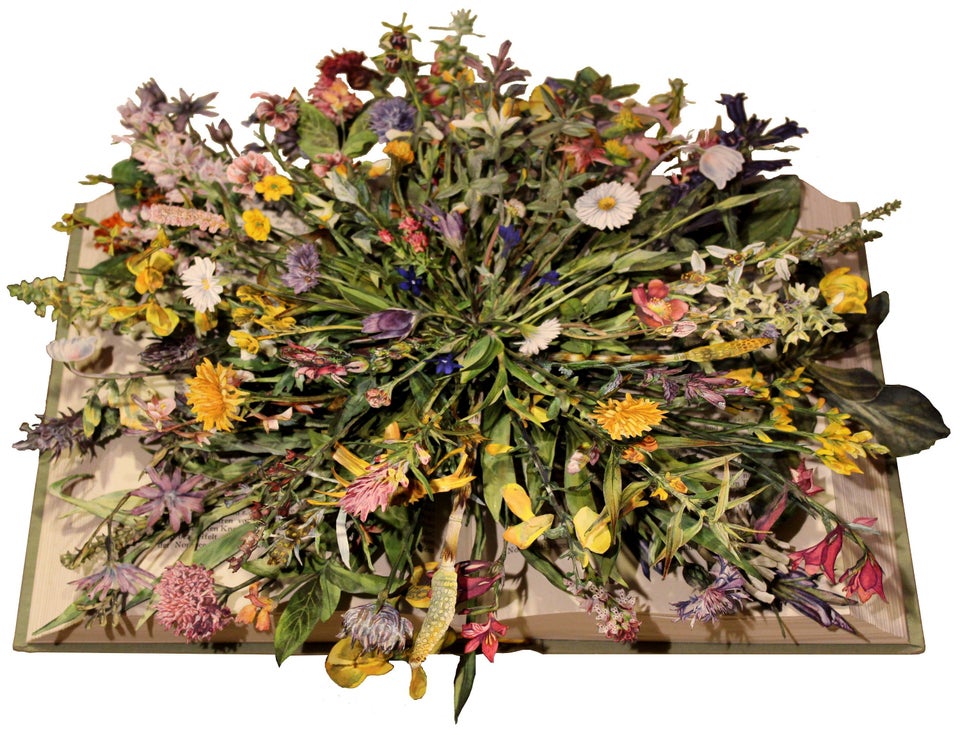 Kerry Miller, Pflanzenleben des Schwarzwaldes (Plant Life of the Black Forest), 2015; Mixed media and hand-cut assemblage, 15 x 14 1/2 x 4 in.; On loan from the artist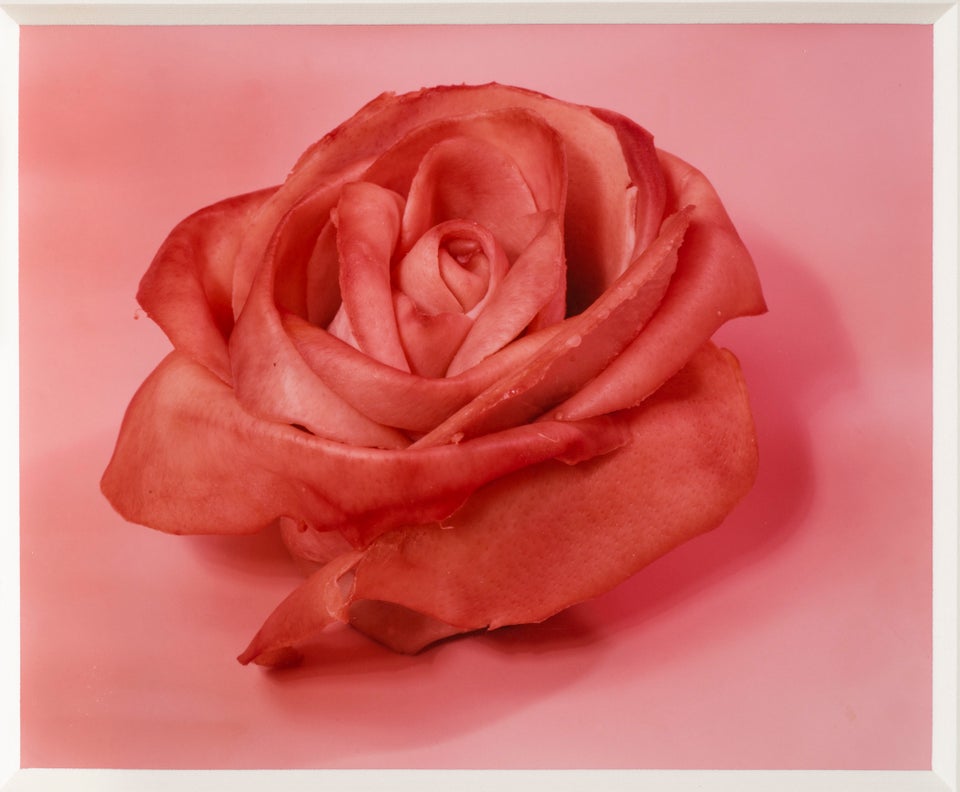 Sharon Core, Single Rose, 1997; Color print, 14 x 13 in.; National Museum of Women in the Arts, Gift of Heather and Tony Podesta Collection, Washington, D.C.; © Sharon Core, Image courtesy of the artist and Yancey Richardson Gallery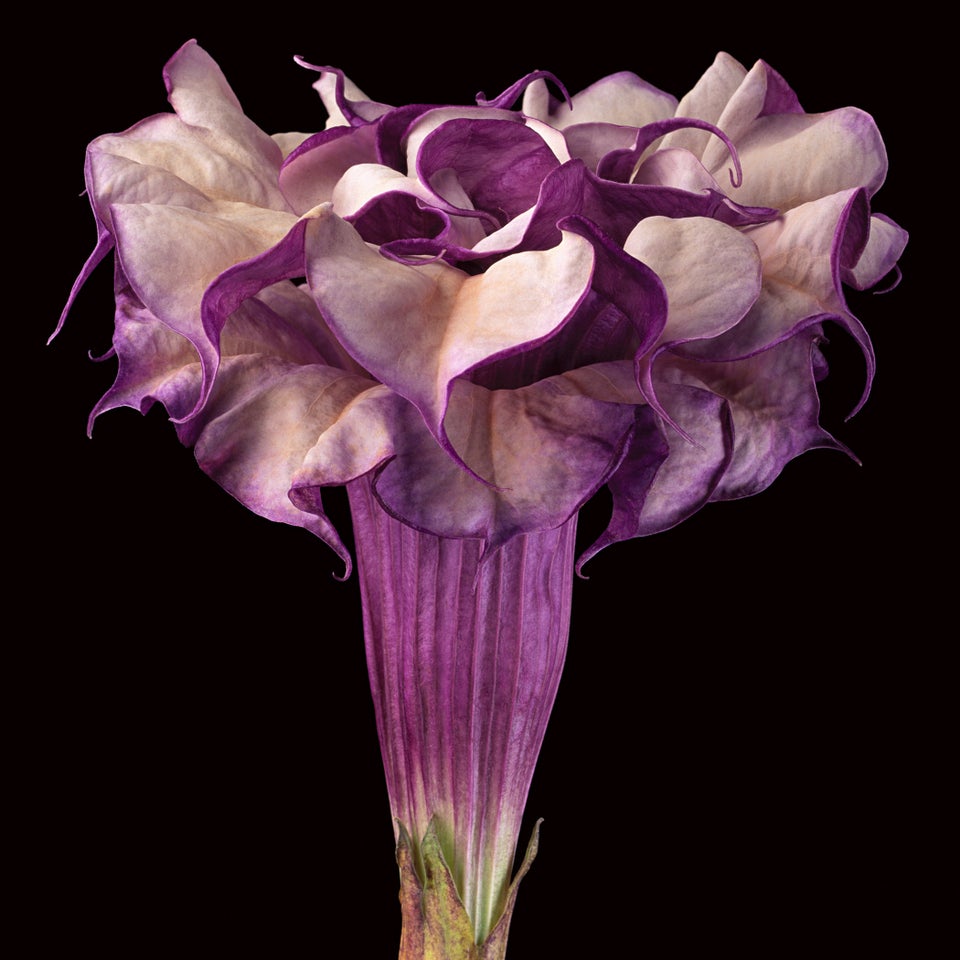 Amy Lamb, Purple Datura, 2015; Digital pigment print of photograph, 34 x 34 in.; Promised gift of the artist and Steven Scott Gallery, Baltimore; © 2015 Amy Lamb, all rights reserved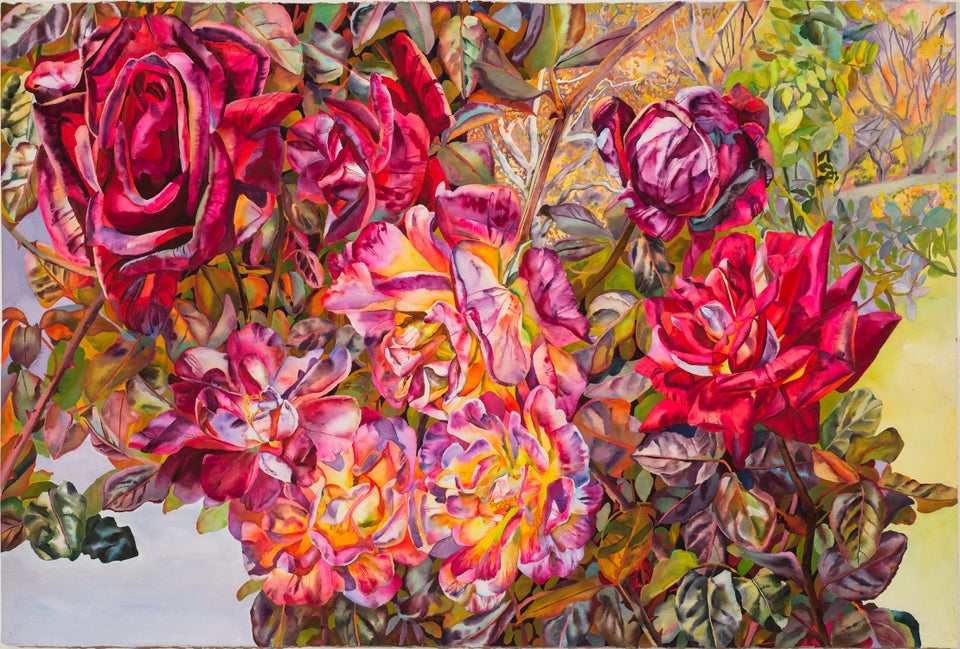 Patricia Tobacco Forrester, Bronzed Roses, 1991; Watercolor on paper, 40 x 60 in.; National Museum of Women in the Arts, Promised gift of Steven Scott, Baltimore, in memory of the artist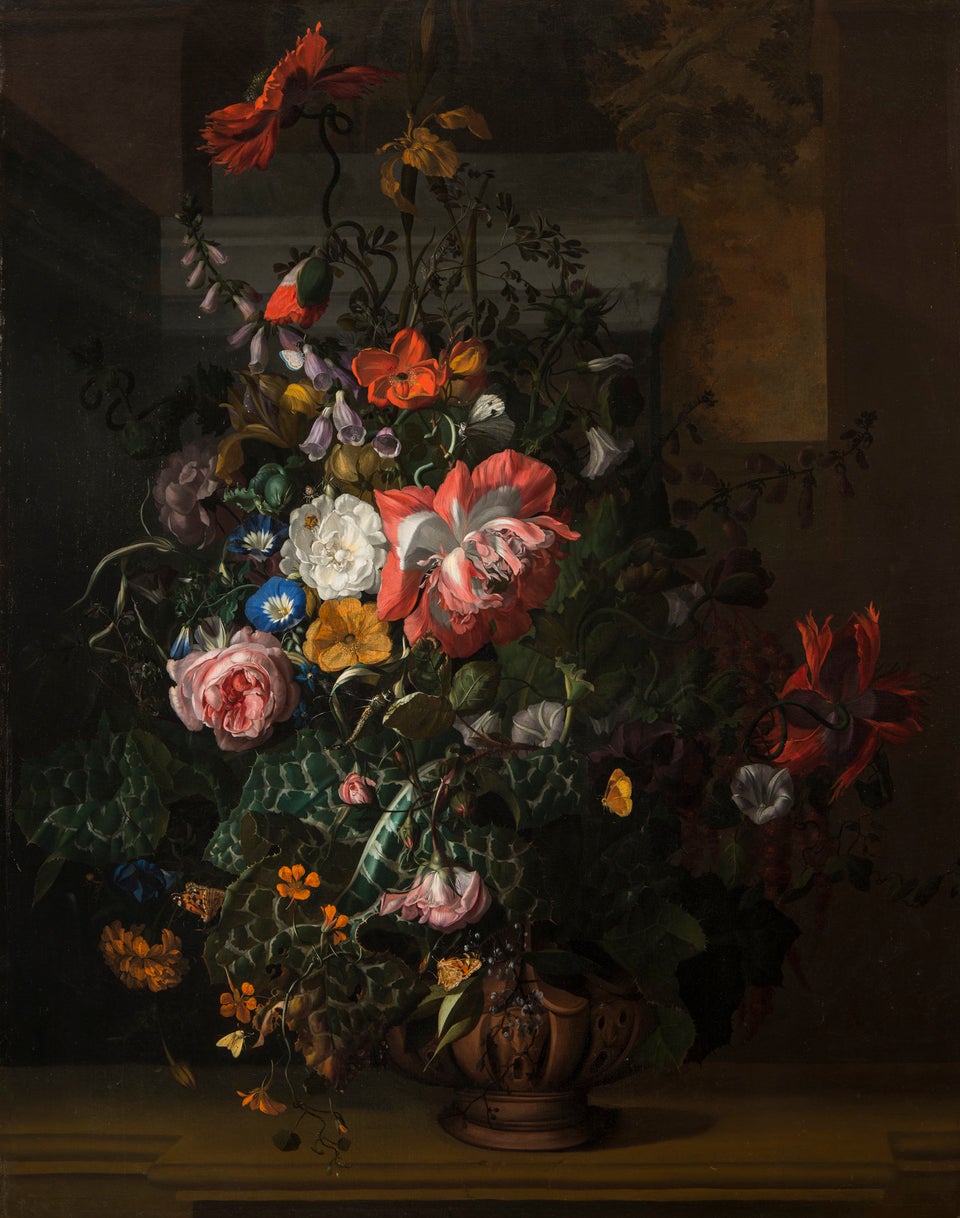 Rachel Ruysch, Roses, Convolvulus, Poppies, and Other Flowers on a Stone Ledge, ca. late 1680s; Oil on canvas, 42 1/2 x 33 in.; National Museum of Women in the Arts, Gift of Wallace and Wilhelmina Holladay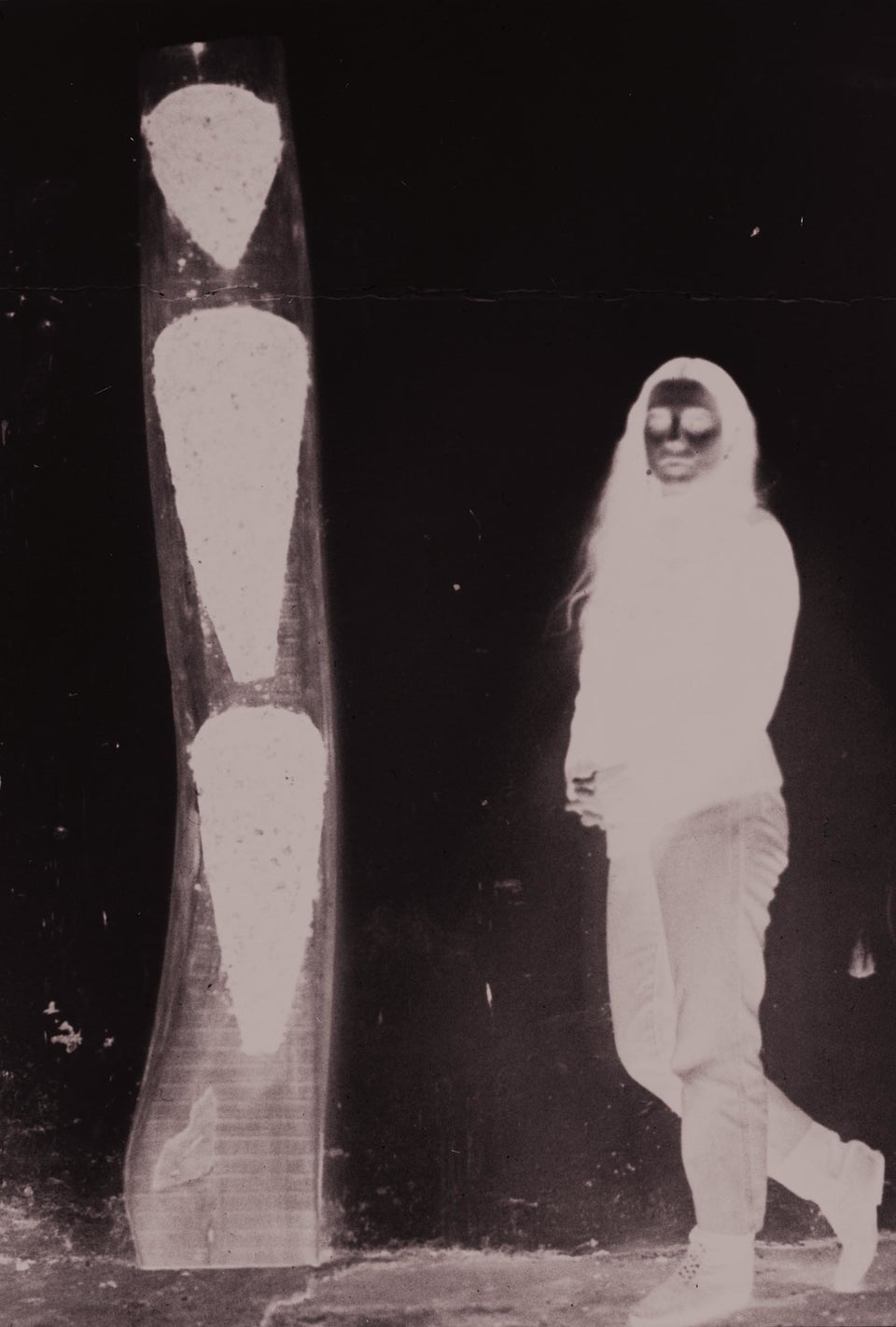 For a constant stream of entertainment news and discussion, follow HuffPost Entertainment on Viber.