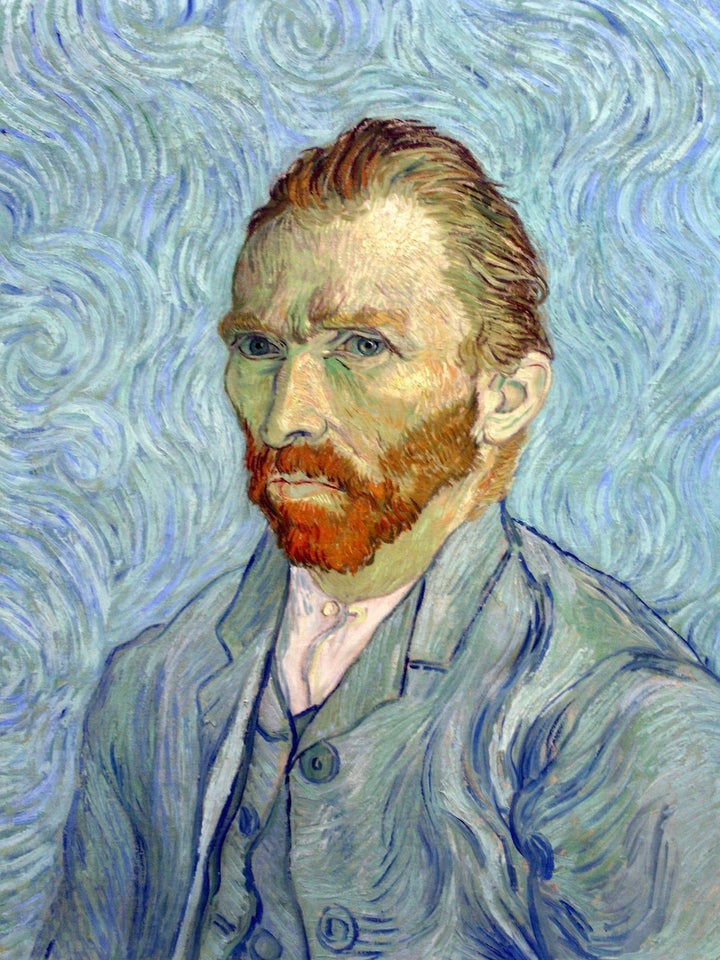 It's about time women rule in the art world. We are half the sky and only 23 percent of the art on display in galleries in New York, but that will soon change as 40 percent of working-women now earn more money than their husbands in America, and will soon realize that they must support their sisters in the arts and buy their work.
Upstate New York and the Hudson River valley have recently become a mecca for women artists and art-loving couples from 35 to 65, as there are endless "Woodstocky" men, who ride motorcycles and who can convert barns and Victorian farmhouses for lady artists to settle down with. It's the perfect spot for New Yorkers in search of a quality life and they are leaving the city in droves and moving to Hudson and Catskill, where fresh food, art, antiques, and down home style, friendly faces await to sell them beautiful spacious properties that cost the price of their New York City bedroom with a walk in closet.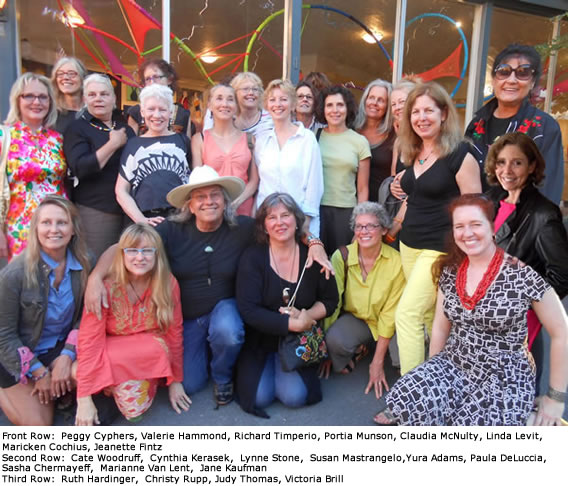 Behind the Catskill Cowgirls in the window is the large neon piece is by artist, Judy Thomas; entitled, "Dudette."
The Catskill Cowgirls, with curator Richard Timperio, are taking over the town of Catskill at the western end of the Rip Van Winkle Bridge, as it crosses the magnificent Hudson River. The 70 local women, who showed their latest art work at the Brik Gallery on Main Street in Catskill, are having their third annual month long show. There were fun dressed crowds of all ages to share the art, as well as sharing the joy of live folk music and a hillside country barbecue -- everyone loving the August summer experience.
The Cowgirl show was the brainstorm of the local real estate mogul, Frank Cuthbert, also a musician, (he played guitar) and his curator, Richard Timperio, whose girlfriend Patricia Luccardi was also wearing a Cowboy hat and a Cowgirl dress.
I flew over the pond from France to Albany after covering the art and fashion scene in Paris only to see a heart stopping piece, "Puppets Revenge" by Jo Anne Carson, at the Albany Airport Art Gallery. Now we don't have that in Paris; an airport art gallery! What a novel idea. Now, we do have haute couture accessories shops in all the major world airports. How about airport art galleries Mr. LHMV? You could sell art books and prints, and postcards and Vuitton tote bags embossed with Van Gogh vases.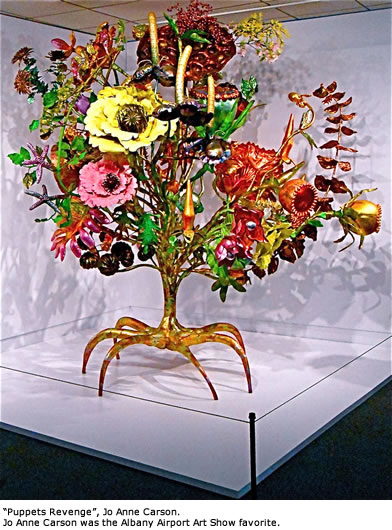 Albany airport also has a meditation room for the artists (and Buddhists), who live in the mountains and take the Acela Express train down the Hudson River to Manhattan to visit their Chelsea galleries. A very nice life!
Dear New Yorkers and other travelers, DO VISIT Catskill and the women's show at the Brik and stop by Cedar Grove, The Thomas Cole National Historic Site, former home of Thomas Cole and the birthplace of the Hudson River School of Painting. The Hudson Valley is a romantic getaway and an end of summer treat for the soul.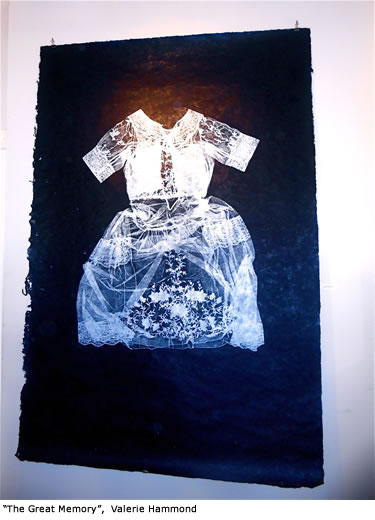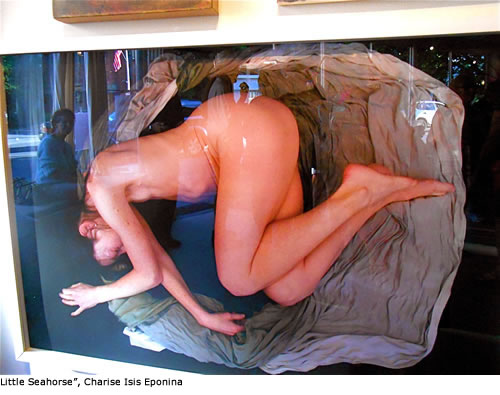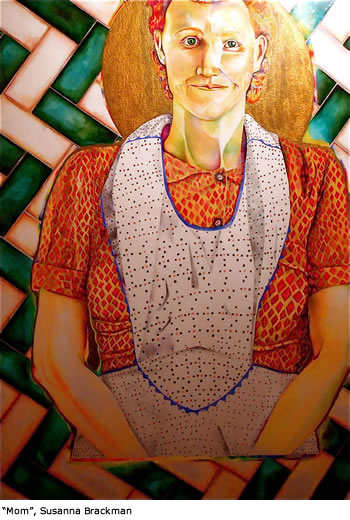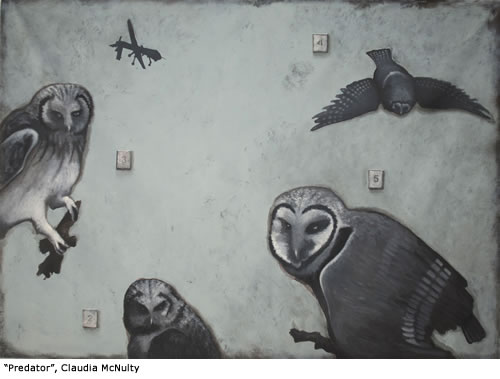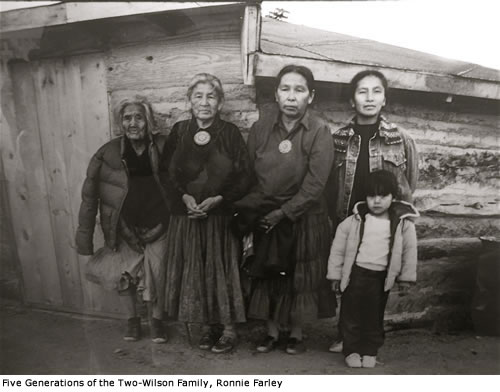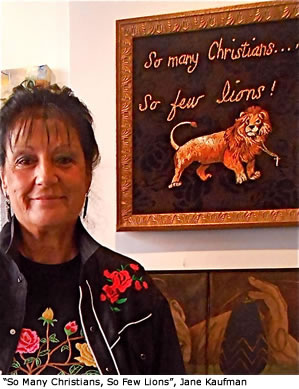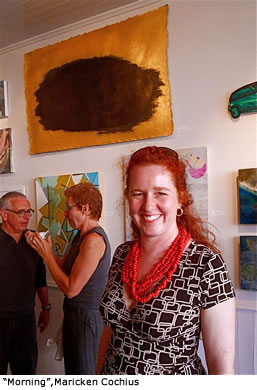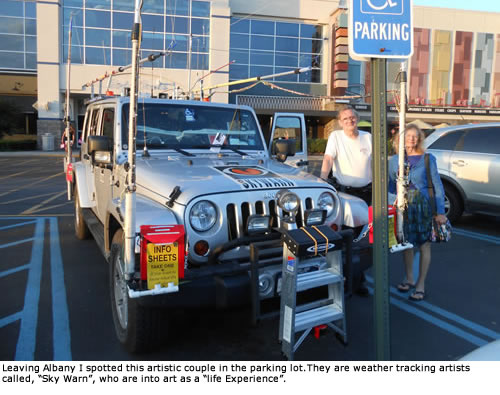 Much like the Serbian performance artist Marina Abrimovich, who is setting up shop in the town of Hudson (in the local theatre actually); Marina is the wave of things to come. At 65, she is age appropriate to have her "new life " in the Hudson Valley. I hope it will bring her happiness.
Vicky Tiel began designing clothes 40 years ago in Paris and still owns a boutique there. Her NEW Collection for HSN is available on TV and online, her couture at Bergdorf Goodman and Neiman Marcus, her vintage couture on her website, and her perfumes are carried at Perfumania. Her memoir, "It's All About the Dress: What I Learned in 40 Years About Men, Women, Sex, and Fashion" was published by St. Martin's Press in August 2011.

Related
Popular in the Community