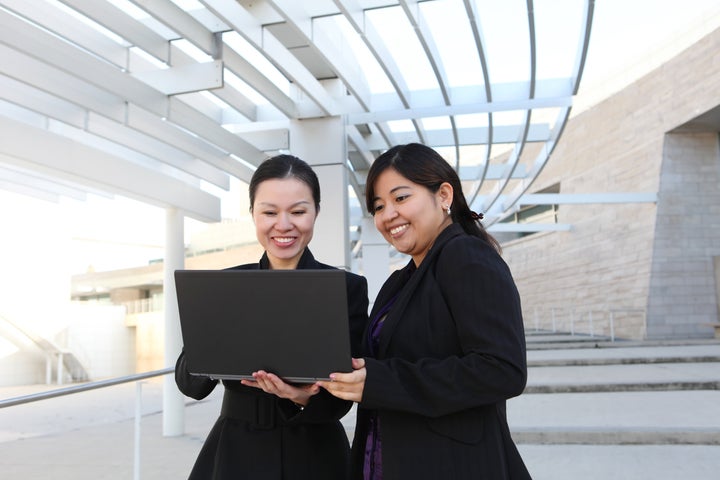 By: Chad Brooks, BusinessNewsDaily Contributor
Published: 11/16/2012 05:39 AM EST on BusinessNewsDaily
In today's ever-evolving workplace, women say the key to succeeding is being able to keep up with the constant changes, new research finds.
A study by Randstad US shows that women believe flexibility and adaptability are the two top skills they need to succeed in the workplace. Technology knowledge and teamwork were other talents on which women place a high priority in the office.
Taking on these new skills have made many women feel secure in their workplace status. The research found that nearly three-quarters of the women surveyed have a strong sense of job security and aren't concerned about being laid off.
That doesn't mean, however, that they aren't looking for something better. Nearly half of the women polled plan to explore other options when the job market picks up, while more than 40 percent would give serious consideration to a job offer from a different company.
"Women are taking on leadership roles and advancing to the top levels of organizations faster than ever before," said Linda Galipeau, Randstad CEO of North America. "It is, therefore, critical that companies not lose sight of what it takes to successfully identify, retain and engage high potential women."
Rewarding female employees for good work would go a long way toward making sure they don't have a wandering eye when it comes to their job. The study revealed that 60 percent of women believe having their efforts valued and recognized are the most important elements of an employer. However, only 63 percent actually feel that their efforts are acknowledged and appreciated.
In addition, nearly 40 percent of those surveyed think promotions and bonuses would also help keep them more engaged in their current job.
Galipeau believes it is crucial for more executives, both men and women, to actively serve as sponsors for the next generation of female leaders.
"Not only is it essential for women to have access and visibility to senior executives, but it's equally important for organizations to have a clearly defined strategy for developing women for the top roles while ensuring they are willing and able to throw their hats in the ring when the time is right," she said.
The study was based on surveys of more than 1,400 women who have full-time jobs.
Copyright 2012 BusinessNewsDaily, a TechMediaNetwork company. All rights reserved. This material may not be published, broadcast, rewritten or redistributed.
Support HuffPost
The Stakes Have Never Been Higher
Related
Popular in the Community