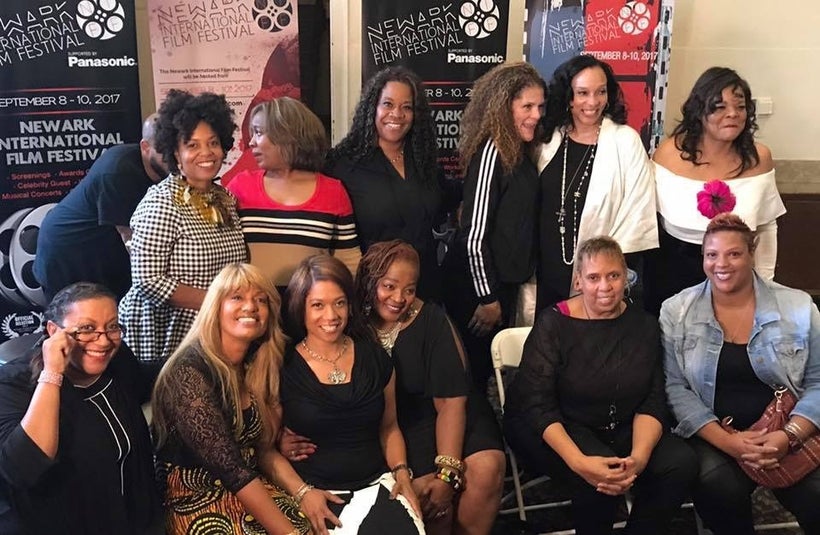 The Hip-Hop and R&B Golden Era birthed the most memorable artists and classic albums, paving the way for the music, fashion and lifestyle we're experiencing now. As a powerful culture rich in influence, we're reflecting on the last 20-plus years through documentaries, biopics and books. And while we're celebrating music artists and label executives who made them successful, Women Behind The Mic puts the spotlight on ladies making power moves in a male-dominated music industry.
The Women Behind The Mic movement, book and documentary series — started by Michelle Joyce, former Director of Marketing for Bad Boy Entertainment & LaJoyce Brookshire, former Publicity Director for Arista Records — kicked off its very first panel discussion during the Newark International Film Festival earlier this week. Moderated by Jamie Foster Brown — Owner and Publisher of Sister 2 Sister magazine — the panel featured engaging dialogue between 11 women who helped build the foundation for mainstream pop culture as we know it today.
Get to know some of the Women Behind The Mic
"The world needs to know – especially our daughters – that an elite group of women who were and still are sisters by love, sweat and tears, contributed in significant ways to popular music and culture," said Joyce, who began her music career alongside Sean "Diddy" Combs, developing marketing blueprints for Bad Boy's multi-platinum artists.
The panel discussions will lead up to the Women Behind The Mic book and documentary series, to be released in March 2018. "The book will be a collective of conversations, personal stories, and photographs with the unsung sheroes and history makers of the music industry," said Brookshire. "Together, we not only developed and made stars, but our joint efforts led to the sale of billions of records worldwide!"
Michelle Joyce (Bad Boy & Universal)
[Video by Cynthia Vasquez]
In the above video, Michelle Joyce — former Vice President of Marketing at both Sony Music and MCA Records — shares what inspired her to pursue a career in entertainment. "I was born with an entrepreneurial spirit. I have had a 'side hustle' mentality all of my life. Stepping into my greatness as a female entrepreneur was simply the door that was opened for me and I embraced it."
Joyce has this advice for aspiring women entrepreneurs: "If you have a dream in your heart, you have all that you need inside of you to make that dream come true. Trust it, believe it, and watch the magic happen."
LaJoyce Brookshire (Arista & Sheridan Broadcasting)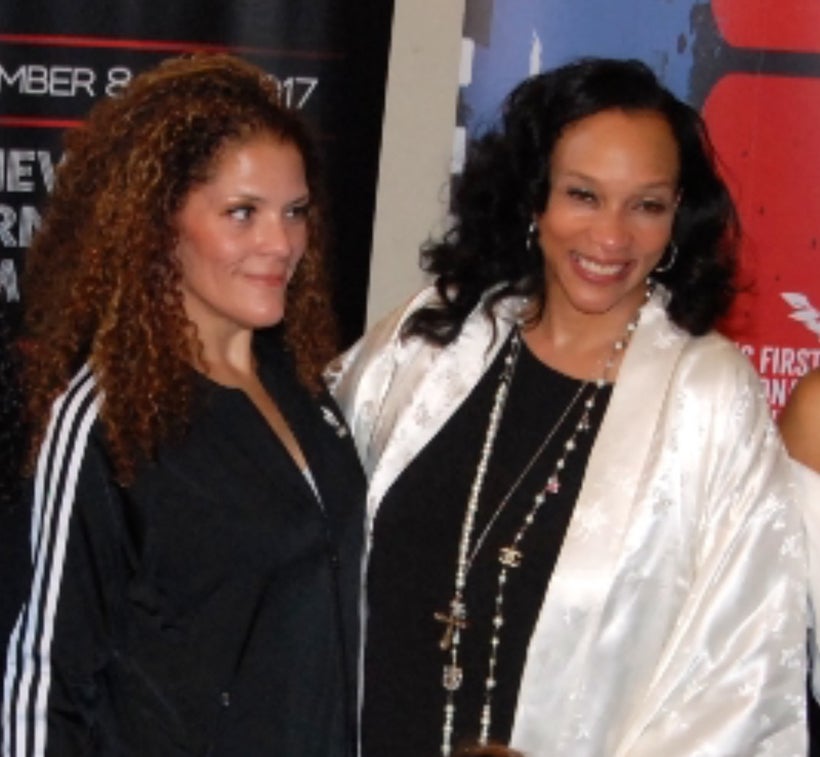 LaJoyce Brookshire was a high-powered entertainment publicist for Aretha Franklin, Whitney Houston, and others, leading to over 100 millions albums sold worldwide. "You lead with your intelligence and when you do that, there's a level of respect there."
"I balance my work and life by maintaining that I am a full-time wife and mother and a part-time everything else," said Brookshire, a Naturopathic Doctor and six-time bestselling author. "I also have adopted the mantra, 'Saying no gives me an opportunity to be more present to what I have said yes to.' I find it easy to maintain this balance and I have plenty of time to do all of the passionate work that I love."
Renee Foster (MCA, Universal Hip-Hop Museum)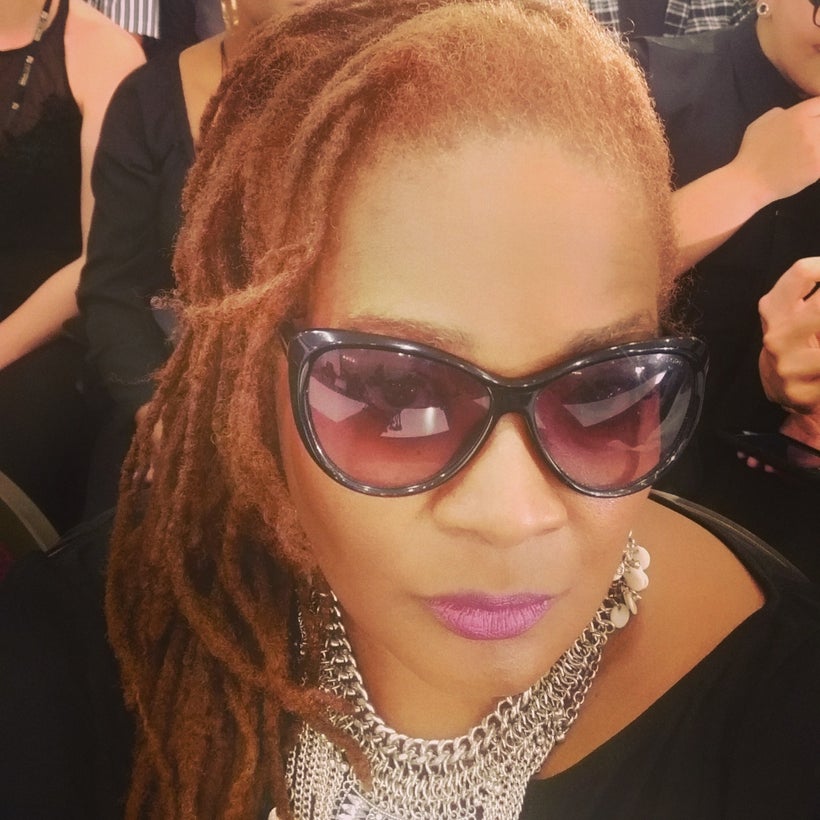 Renee Foster is the former Director of Publicity at Uptown Records and Publicist at MCA Records. "I had the good fortune to work in entertainment at a time when I observed women in key executive positions at record labels and others that were entrepreneurial as stylists, managers, makeup artists, label heads, etc."
"That being said, there was always an awareness, particularly among women of color, that we had no choice but to support each other due to the prevalence of the 'old boys network.' A man could always count on his 'boys' to find a way to hire him in some capacity," said Foster, National Chair of Fundraising and Development for the Universal Hip-Hop Museum.
"Today, there's much less of a sense of the proverbial glass ceiling, and you can blaze your own trail in entertainment based on your passion and skills — whether you want to work in a corporate organization or be a business owner."
Dedra N. Tate (Motown & Flavor Unit)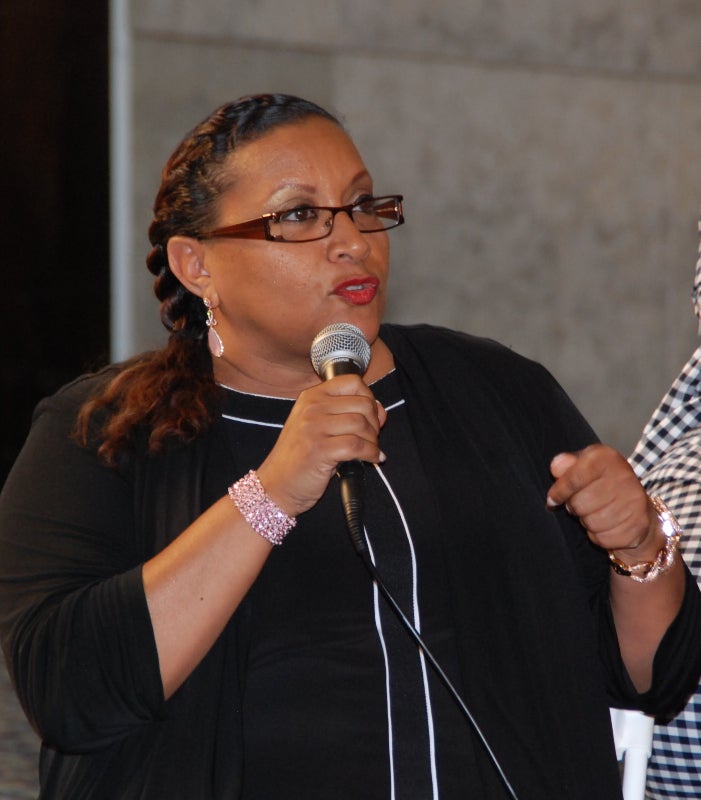 Dedra N. Tate's career started at MTV Networks, Inc. followed by executive positions at MCA, Motown, BIV 10 Records and Flavor Unit Entertainment.
"You have to make sure you utilize your resources," says Tate, a Howard University graduate, film producer and script writer. "Stay prepared because when someone opens that door for you, you have to be able to walk in and take over from there."
Tracey Moore (MTV & New York Undercover)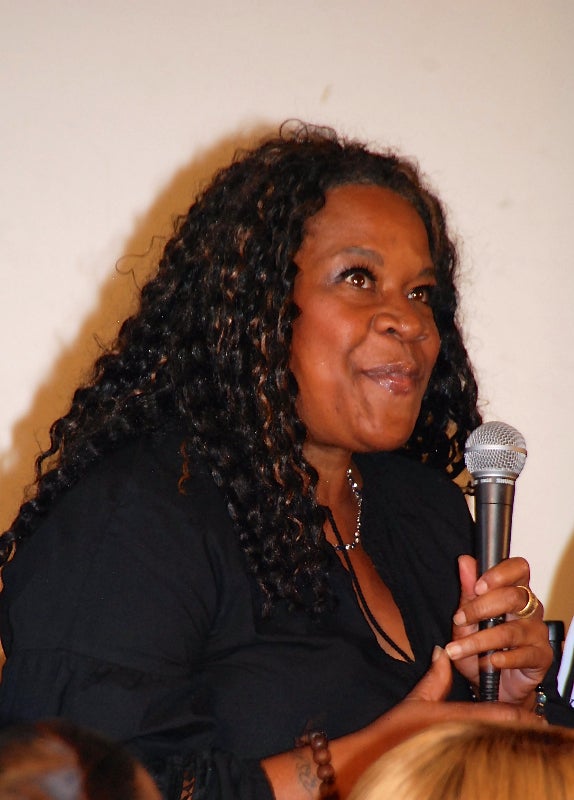 Tracey Moore is a celebrity acting coach, director, producer and casting director, who discovered Dave Chappelle for MTV's TRL show. She is currently co-executive producer of "Inside the Black Box with Tracey Moore," a new show exploring the experiences of black actors in Hollywood.
"Embrace the process. Stop with the resistance. There are no shortcuts. Understand the business of show business," said Moore, who casted music artists every week for New York Undercover. "The people that you surround yourself with are the people who are going to nurture your spirit. And more importantly, know that you are enough now, and no one can determine that for you but yourself."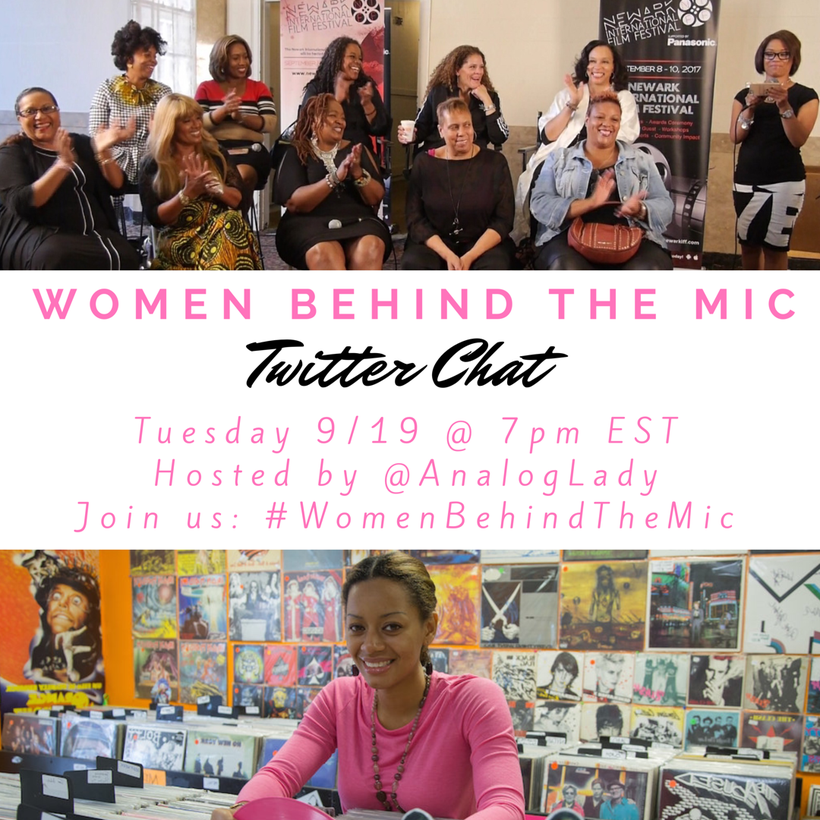 Get to know the Women Behind The Mic during our Twitter Chat on Tuesday, Sept. 19 at 7 p.m. EST. I'm excited to moderate an empowering and insightful discussion with these powerful women in entertainment. Tweet your questions and join the conversation: #WomenBehindTheMic
Stay tuned for part two coming out next week, featuring the stories of Alita Carter (Atlantic, Universal, BET, Showtime), Crystal Whaley (Lionsgate, Arista), Monique Davis Cary (Atlantic, MCA), Sharon Heyward (Virgin, Perspective Records), Tracey Jordan (MTV, Arista, Sirius XM) and Jamie Foster Brown (Sister 2 Sister Magazine).
REAL LIFE. REAL NEWS. REAL VOICES.
Help us tell more of the stories that matter from voices that too often remain unheard.
This post was published on the now-closed HuffPost Contributor platform. Contributors control their own work and posted freely to our site. If you need to flag this entry as abusive,
send us an email
.