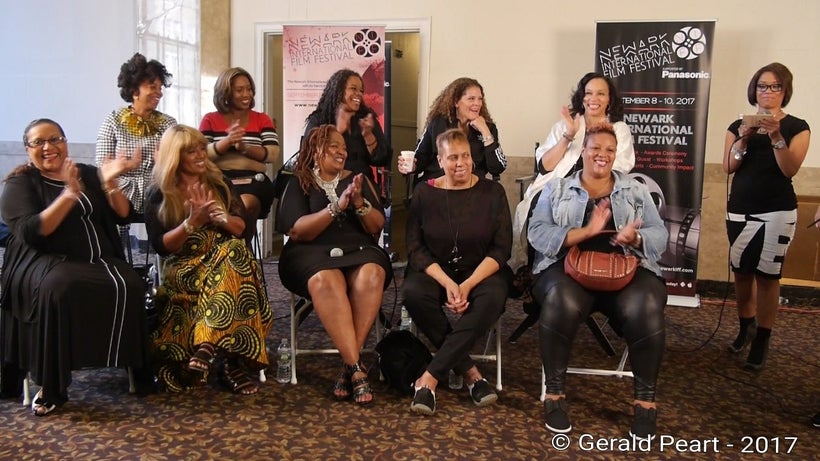 Women Behind the Mic set off a powerful movement — co-founded by Michelle Joyce (former Director of Marketing for Bad Boy Entertainment) and LaJoyce Brookshire (former Director of Publicity for Arista) — at the Newark International Film Festival last week. Moderated by Jamie Foster Brown – Owner and Publisher of Sister 2 Sister magazine – the very first Women Behind the Mic panel featured empowering and insightful conversations with successful women executives in music, film, radio and TV — the culture creators of the Hip-Hop and R&B Golden Era.
After receiving such an overwhelming response to part one of this article series and plenty of engagement during the first #WomenBehindTheMic Twitter chat earlier this week, I'm excited to profile the moderator Jamie Foster Brown and more Women Behind the Mic panelists.
Meet the Moderator: Jamie Foster Brown (Sister 2 Sister)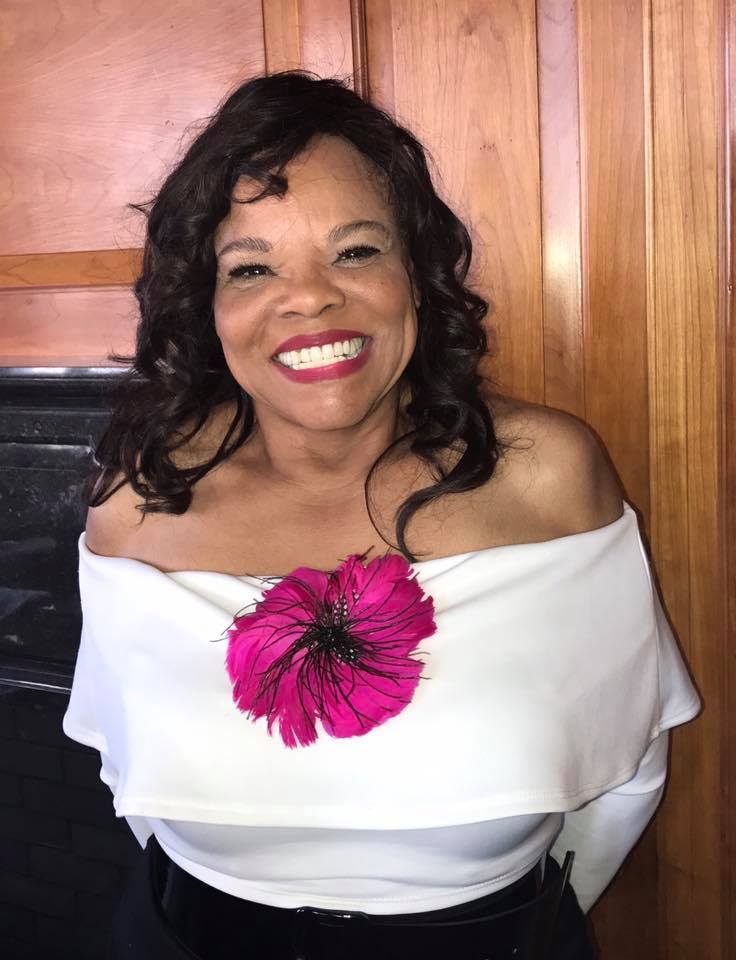 For 26 years, Jamie Foster Brown interviewed celebrities and pop culture icons — including Michelle Obama, Beyoncé, Carmelo Anthony and Sean "Diddy" Combs — for her magazine, Sister 2 Sister. She got her start in advertising at BET, working her way up to Producer of Video Soul. And the rest is history. The Jamie Foster Brown Show will debut on the Internet in October.
"Working in the entertainment industry is one of the most coveted positions to land," said Foster Brown. "Getting in the door is a feat unto itself — not to mention, getting your name on the door."
"There wasn't a lot of cat-fighting. We really really got along and got the job done. And we still love each other. Light skinned, dark skinned, we didn't care what kind of skin you were in," said Foster Brown. "We just loved on one another and helped shape each other's careers."
Alita Carter (Atlantic, Universal, BET, Showtime)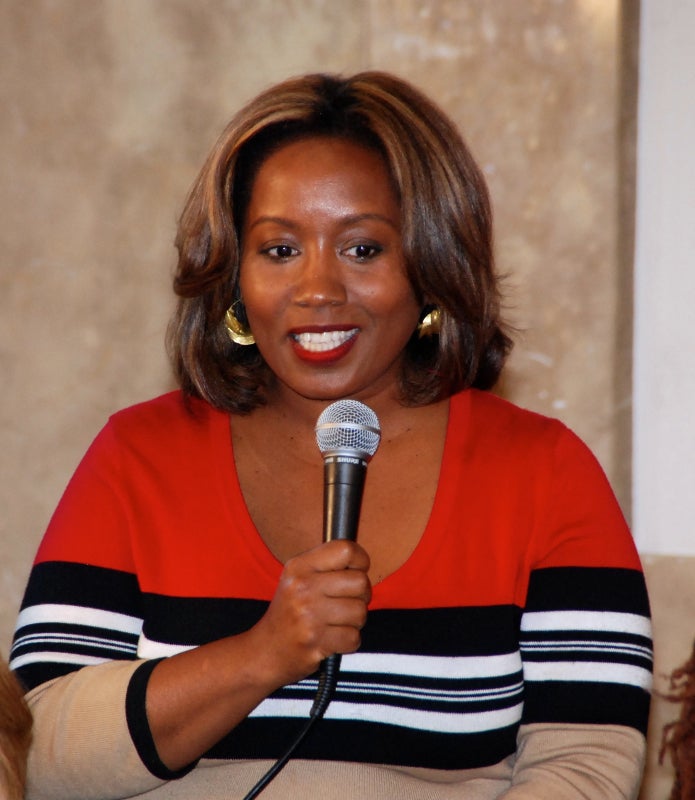 Alita Carter worked in Publicity at Palm Tree Studios with Santana, Fat Boys, Patra and Kurtis Blow. Then she worked her way up to Director of Publicity and Production at Untouchable Productions, working with Heavy D, Mary J. Blige, Pete Rock & CL Smooth, and TLC. Carter later became the Senior VP of Black Music and A&R at Atlantic Records; followed by Kedar Entertainment/Universal Records, working with Erykah Badu; and then she joined BET to expand their internet presence.
"I first realized I wanted to work in the entertainment business when my high school teacher saved an internship for me at WPIX TV," said Carter, Assistant Executive Director of the Newark International Film Festival and author of the forthcoming book CocoaSavvy Entertaining from Beginning to End. "Entertainment was the furthest thing from my mind, but I was always producing things. I was always making things happen."
Audra N. Washington (ASCAP, EMI)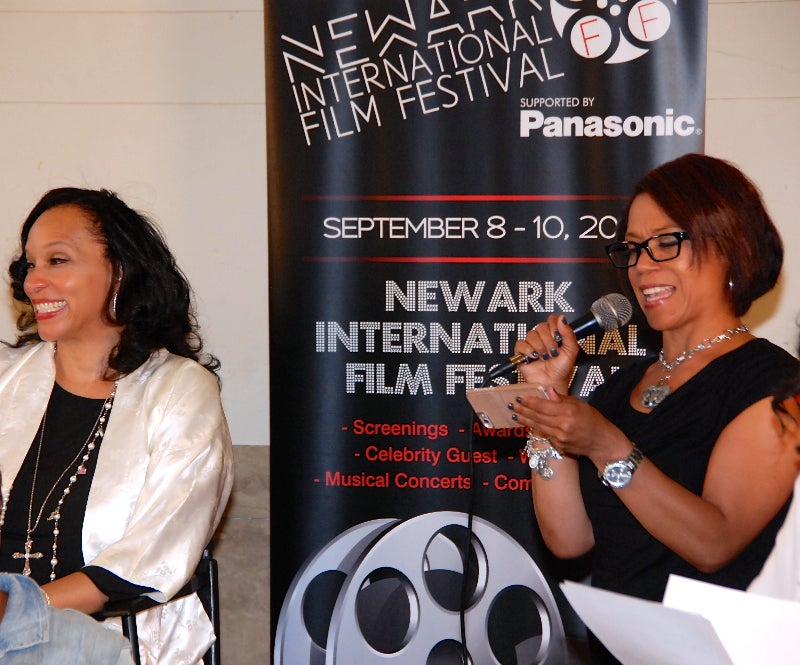 Audra N. Washington, former Director of Writer Relations at ASCAP, worked with Sean "Diddy" Combs, Mary J. Blige, Alicia Keys, Missy Elliott, Maxwell, Timbaland and the late Notorious B.I.G. As the Creative Director EMI - Jobete Music Publishing, she oversaw the artistic use of the entire music publishing entity of Motown Records, where she worked with Stevie Wonder, Suzanne dePasse and Berry Gordy.
"Being a woman entrepreneur, there are so many emotions and they come fast," said Washington, Publisher and Editor-in-Chief of Poised Magazine for African-American women over 40. "The satisfaction of seeing an idea be birthed into existence is exhilarating."
Crystal Whaley (Lionsgate, Arista)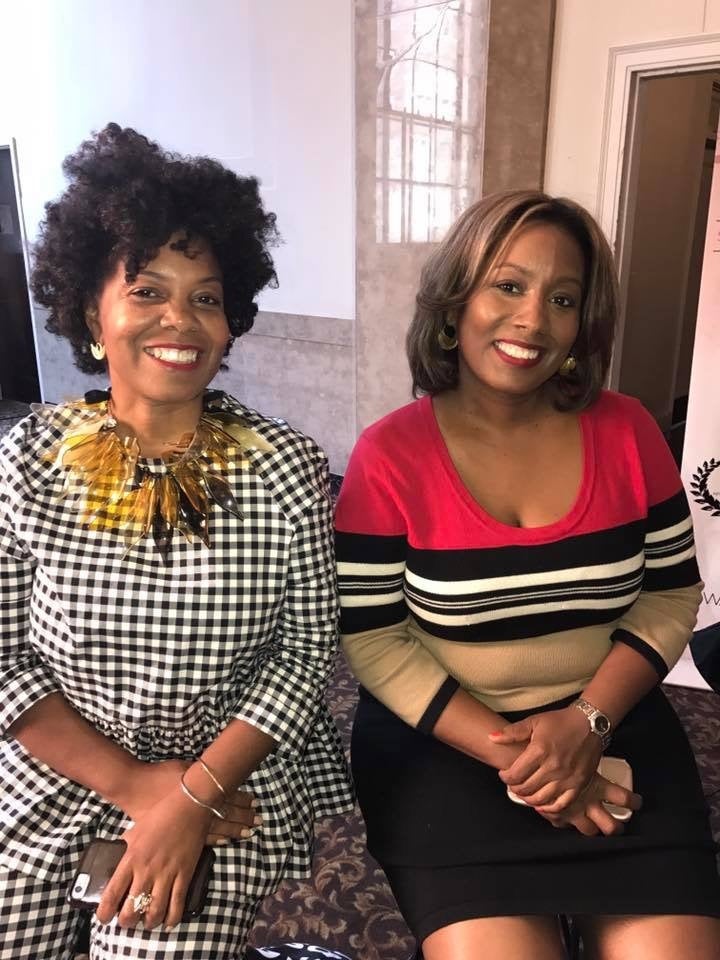 Owner and Creative Director of Plan C Media Group, Crystal Whaley is an Emmy Award-winning creative producer and development executive in film, television and digital. She's also a former principal and co-owner of Pixel Media LLC / Lionsgate, former senior producer for Sesame Workshop, former director of video for Arista Records and former executive producer of Free Spirit Films Inc.
"We decided that we needed to fortify ourselves and make sure that we had a group of like-minded young women who really supported each other," said Whaley, one of the few Black women video directors in the '90s. "We made sure there was a circle so we could survive and balance because there was crazy misogyny on the sets."
Sharon Heyward (Virgin, Perspective Records) & Monique Davis Cary (Atlantic, MCA)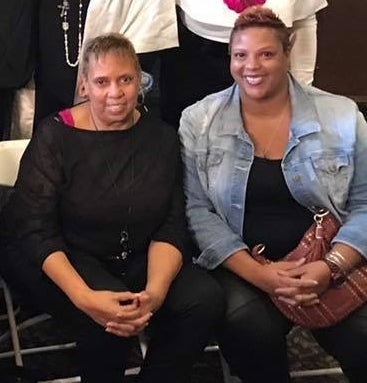 Sharon Heyward started out as the Head of Urban Promotion at Virgin Records in 1987. Five years later, she became President of Perspective Records, owned by Jimmy Jam and Terry Lewis. Heyward has worked with Lenny Kravitz, Paula Abdul, Gerald Levert, Soul II Soul, Mint Condition, Cali Swag, Evelyn "Champagne" King, Sounds of Blackness, After 7 and Iyanla Vanzant. She grew her career in entertainment while raising her daughter, Monique Davis Cary.
"You need to do what you need to do to make it happen. I rolled through the business, always willing to try and always about young people," said Heyward, who continues to mentor people working within the music industry. "I'm 65. You need to stay young, stay apart of the community, and always think about giving back. Don't be afraid to learn from other people."
Following in her mother's footsteps, Monique Davis Cary has led a career in marketing, promotions and event management, working for Atlantic Records, Perspective/A&M Records, and MCA Records.
"I grew up in the industry. My mom took me to my first concert when I was 10," said Davis Cary. "When I went out, I didn't have to wait on line. Everyone knew I was Sharon Heyward's daughter, and I needed to continue this. That's my story."
Tracey Jordan (MTV, Arista, Sirius XM)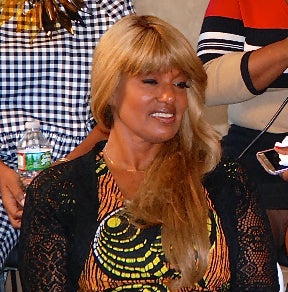 Tracey Jordan, former publicist for Whitney Houston and Aretha Franklin, worked with Clive Davis and Arista Records, Motown's Soul by the Sea, Motown Cafe, and ABKCO Records. Jordan, the daughter of jazz musicians, was also the VP of Talent and Artist Relations for MTV, developing MTV Jams with Bill Bellamy.
"When you get your foot in the door, read everything that comes under your nose to gain knowledge of how the department works," said Jordan, Director of Talent at Sirius XM Radio. "If you want to follow your dream, get your foot in the door someplace, and just keep growing, reading and asking questions."
Stay tuned for more panel discussions, leading up to the Women Behind the Mic book and documentary series launching early next year. In the meantime, I'll be hosting monthly #WomenBehindTheMic Twitter chats to educate and empower women in entertainment.
REAL LIFE. REAL NEWS. REAL VOICES.
Help us tell more of the stories that matter from voices that too often remain unheard.
This post was published on the now-closed HuffPost Contributor platform. Contributors control their own work and posted freely to our site. If you need to flag this entry as abusive,
send us an email
.