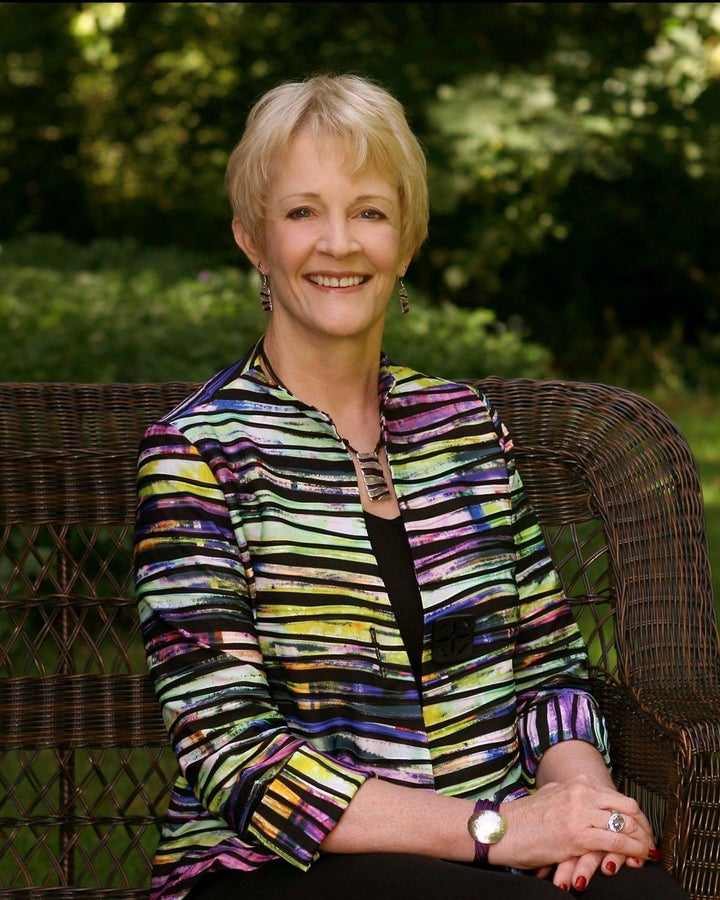 While leaving religion behind and becoming an atheist is rarely easy for anyone in a world where God is plastered on our currency and must be professed by school children as part of their morning routine, women often face an a different set of hurdles. Karen Garst has collected the stories of twenty-two diverse women who have done just that, broken away from religion. I recently talked to her about her book, Women Beyond Belief: Discovering Life without Religion.
Your book profiles a diverse group of atheist women. How did you decide who you were going to include?
I would like to say that it was totally systematic and that I came up with a spread sheet of all the criteria and then sought out the women. But it didn't happen that way. I started out by asking my friends. I had been upset with the Burwell v. Hobby Lobby [Supreme Court case] so I started to ask my friends. I told them I was going to write this book about atheist women. Several of them said yes. Then when I found a publisher, Pitchstone, they suggested that I reach out and find a little more diversity and I did that and I end up with Ruth Marimo, who did a TED Talk and is a lesbian and an African American. She is from Zimbabwe. I got Lilandra Ra, Aron Ra's wife, because a friend of mine knew her and some of the others. It became a pretty eclectic group.
What have you learned from these stories and what do you hope reader will learn from them?
I learned that the transition from being raised religious to becoming secular can be a lot harder than it was for me. I really appreciated the struggle that some of these women went through and the repercussions that they still have to deal with. One of the women was a Jehovah's Witness and she wrote under a pseudonym because she can't tell her family that she is an atheist. And there was another woman who also wrote under a pseudonym, Ann Wilcox. The struggle she went through to get rid of the psychological impact of being told not only that she commits sin, but because she is a woman, she is sin.… she called me a few weeks ago from the Oregon coast and said, "I'm sitting out here and I had an epiphany. I'm okay." Decades of going through processing the idea that she's an okay person; that she's not sin.
Was there a particular story that really moved you?
The one by Ceal Wright, the Jehovah's Witness I mentioned earlier, about going to college and falling in love with somebody and having everything in your mind say, "you can't love this man because he doesn't belong to the church you belong to." The struggle she went through and being called before the elders who were a bunch of hypocritical men, one of whom was having an affair with his sister-in-law. She went through that all and she did it. She married him and they have two beautiful children. The struggle of going through that when most of us don't have any of that baggage…we go and we fall in love with somebody and it is totally normal.
Aside from the twenty-two stories of de-conversion, your book also details the anti-women ideology within the Bible. Can you tell me a little about that?
I was raised in the Lutheran Church and I went to a Lutheran College. Interestingly enough, my first Religion 101 class was on the different oral strains of the Old Testament… the P, the J, and all that kind of stuff, which is fascinating to me. I had also read a lot of the books from the Jesus Seminar when they came out and absolutely, Bishop Spong's book, "Resurrection: Myth or Reality?," that was the one that made me go, "Okay, no resurrection? That's it; I'm done." So I decided that I really needed to go back and read. I probably read about 120 books in the last couple of years… (laugh)… and one of the things I did when I decided to write this book was reread the Bible. So I got a notebook and wrote down everything about women. I felt I should add that [to the book].
I also had done another piece. I had read a lot about mythology and the presentation I do at my book signings is called, "From Goddess to God: The Elimination of The Female Divine." It details the transitioned from honoring a female goddess to a male deity and the change that causes and how it impacts women. I decided not to include it in this book, but I may include it in the next one.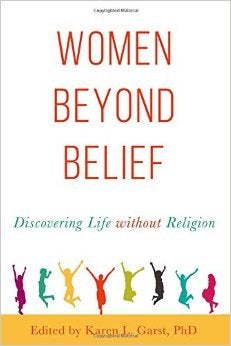 Popular in the Community