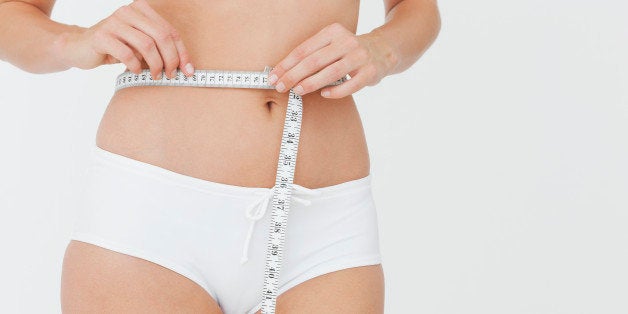 Researchers at the University of North Carolina looked at a sample of 1,789 surveys from women over 50 taken from the Gender and Body Image study.
"We were interested in how some women remain happy with their size and shape, given ubiquitous social pressures to retain a youthful, thin appearance, and the influence of a multibillion dollar anti-aging cosmetics industry," lead researcher Cristin Runfola said in a release.
The figure-happy women were seen to put considerable effort into achieving and maintaining this contentment. These women tended to have lower body mass indexes, fewer eating disorders, and were less likely to be on diets. But even these women reported dissatisfaction with certain body parts.
The top area these women were less than thrilled with was their skin, with 78.8 saying they were dissatisfied with the effects of aging. This was closely followed by their stomachs, at 56 percent, and their faces, at 53.8 percent.
Participants were asked to share their history of dieting, how they manage their weight, current concerns about their figure, and their perceived quality of life.
An interesting finding was that neither group was any more likely to opt for appearance enhancement procedures, including plastic surgery.
Unsurprisingly, the satisfied women said they exercise more than the dissatisfied group. Exercise isn't just shown to boost energy and improve your mood. Studies have shown exercise can improve self-esteem and self-confidence. So perhaps, the happy group didn't necessarily look better, they just felt better, which is all that really matters at the end of the day.
However, body image matters remain a huge issue for women, both young and old, as they deal with a lifetime of physical changes. In an O Magazine survey, older women were more unhappy with their bodies than even teens.
How do you improve your body confidence? Let us know in comments.
Calling all HuffPost superfans!
Sign up for membership to become a founding member and help shape HuffPost's next chapter
BEFORE YOU GO
PHOTO GALLERY
5 Biggest Myths About Aging