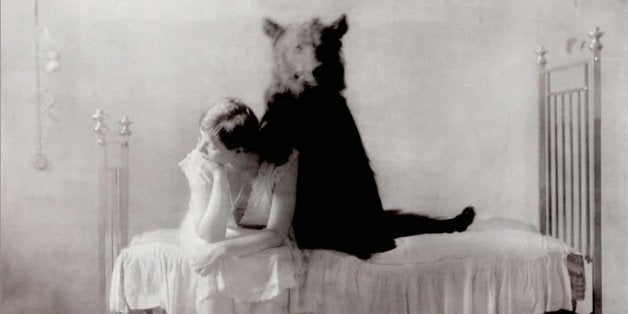 2014 has been deemed the Year of Reading Women. I wholeheartedly support this movement; after all, only diminutive steps have been made towards gender parity in the literary world since the institution of VIDA's annual book review count (with the notable exception of the New York Times book review, which bounded towards equal coverage in just one year).
The carousel of books that I house in my apartment generally features a high female to male ratio, so reading great novels by women happens naturally. In fact, I was recently overcome with guilt after pondering the fact that the last six books I'd read were by women, a realization that resulted in a last-minute bookstore run. I'd happily and unknowingly picked out female authors, but I felt the need to correct the trend -- the pendulum swings both ways, and I try to read books from varying perspectives whenever possible.
I don't think it's necessary that a protagonist shares my perspective or experiences, but I generally enjoy a book more when she does. Picking up literary books by or about men (#NotAllMen -- Jeffrey Eugenides gets me) doesn't always excite me. Which might explain why books by or about men get more coverage; male reviewers simply prefer them on a personal level. But if the edge novels have over other storytelling mediums is the ability to induce empathy, then I think we as readers have a responsibility to inhabit the minds of characters unlike ourselves.
So if you're more prone to pick up Graham Greene than Grace Paley, or if you've already made your way through Munro and Didion and are unsure where to turn next, check out one of these fantastic new books by women:
The Hundred-Year House by Rebecca Makkai
Makkai humorously turns the conventional family saga on its head, in a clever exploration of metamorphosis and secrecy.
Everything I Never Told You by Celeste Ng
Ng's gorgeously written, observant novel wraps poignant truths about race and family into a suspenseful, heart-wrenching mystery.
Black Vodka: Ten Stories by Deborah Levy
Levy's stories acutely and poetically portray the experiences of outsiders -- visitors in foreign countries, men with physical deformities. With short fiction, she seems to have found her strongest medium, even if the occasional cliché disrupts her spare prose.
I'll Be Right There by Kyung-sook Shin
Shin's unadorned style carries her heavy story along lightly. I'll Be Right There is as much about tender friendships as it is about the tragedies of a political uprising.
The Vacationers by Emma Straub
Despite a sometimes overly-affirming narrative, the novel offers humorous, thoughtful, and well-delivered insights into the complications of family life.
Boy, Snow, Bird by Helen Oyeyemi
While "Snow White" and other classic fables are an essential part of our storytelling history, they tend to merely outline a moral or belief. Oyeyemi fills in the lines with colorful depictions of very human characters, and pens a fresh, memorable tale.
Off Course by Michelle Huneven
Michelle Huneven's new novel delivers fully on its title, following economics Ph.D. candidate Cressida Hartley as she gets caught up in the treacherous eddies and rip tides of 1980s small-town life in the Sierras, which quickly begin to pull her away from her planned three months of dissertation-writing.
Land of Love and Drowning by Tiphanie Yanique
Land of Love and Drowning offers a thoughtful blend of magical realism as intoxicating as the "rum and Coca Cola" sung about throughout.
Popular in the Community