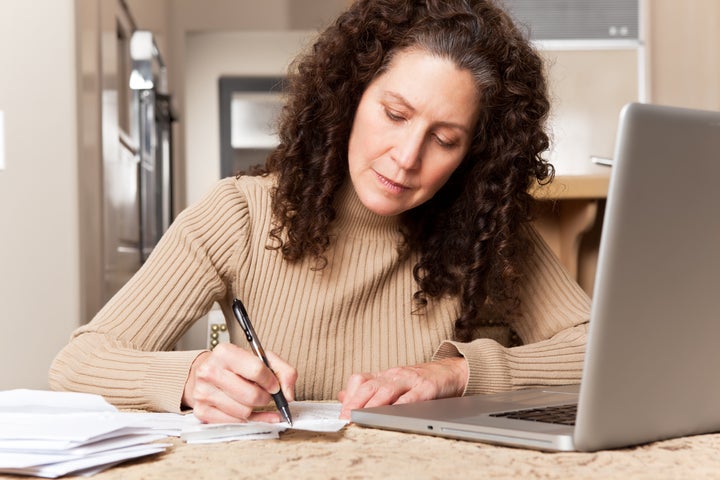 What can we say? It's 2013 and still, women aren't sure what the price is for pursuing a career and a family. Bibas' comments are provocative: Are husbands more likely to cheat if they aren't the main source of income for the household? The women in the thread have responded with passion and a wide range of feelings -- from pride at their accomplishments to concern about how the men in their lives and people in the world at large would view them.
One theme is universal: To preserve the integrity of the relationship, women and men need to discuss openly what they expect from one another.
"My husband and I agreed before we were married how we wanted to run our house," writes Cassandra Simpson, founder and CEO of Total Woman. She continues:
The pressure we dealt with was outside our home. Society and our parents did not understand our arrangement, so we have gotten a lot of flak for years until everyone saw our children blossoming and our relationship did not suffer. My husband was never threatened that I made more than he, and I don't emasculate him for it either, as a matter of fact, he calls me his sugar mama. LOL!
But a number of women struggle with the responsibility. "I'm the main breadwinner and have been since my husband lost his automotive position in late 2008. It certainly wasn't a position I wanted; my emotions ranged from fear and anxiety to resentment -- in our case, it wasn't the agreement we made when we married," says Diane Aksten a freelance copywriter.
"I struggle with it," writes Jessica Picken, a marketing and production manager at AT&T Mobility. "I appreciate my career, but after just having a baby, there are (a lot) of days that I just wish I could stay home with her full-time or part-time. Being the current breadwinner keeps me farther from being able to do that... so although I like it, I sometimes resent it."
More than 50 years after the launch of feminism, women are still wrestling with who they are, who they should be and what they can do. 2012 seemed to reignite a lot of the doubts and confusion. Last summer, Princeton Professor Anne-Marie Slaughter wrote a now-infamous piece in The Atlantic, "Why Women Still Can't Have It All." And many under their breath muttered about Marissa Mayer, the new CEO of Yahoo! returning to her new job just two weeks after giving birth and announcing that the baby was way easier than everyone had warned. Who needs to hear that?
Not everyone sees it that way. If only women would just put one foot in front of another without raising a fuss, say some. "Breathing: Love it, like it or resent it? What a ridiculous and sexist conversation," jabs Carrie Martin, CEO at ImaginationStation.
Bibas, who has founded a business as a "women breadwinners coach," says the range of respondents surprised her. In an email she says: "I thought that women breadwinners mostly fell into the category of high-powered, career-focused women who out-earned their husbands by leaps and bounds. I'd forgotten that single mothers are breadwinners by default (and often not by choice); that there are women breadwinners struggling to make ends meet and dealing with less than participatory spouses; that there are relationship attraction patterns that lead overachieving women to choose less than achieving spouses; and that perspective and expectation is everything when it comes to making the marriage work."
Bibas adds that she expects the issue to churn more intensely as more women attend college than men and as more women successfully pull in big bucks. These are trends that could mean that women will eventually outearn their husbands, according to The Richer Sex, a new book by Washington Post reporter Liza Mundy. Indeed, a recent study by Prudential reveals that nearly one-quarter of married women earn more than their husbands and that the majority of women are breadwinners. This has big social implications.
"The real issues come into play in terms of how we define marital and familial contribution, how we separate assets and custody when women breadwinner couples divorce, and how we redefine what it means to be a 'provider' and what it means to be feminine/masculine in relationships," says Bibas.
Expect this conversation to continue on LinkedIn, your local coffeehouse, and -- of course -- around the kitchen table.
For more on this topic, read "Awkward Wallets: When You Make More Than He Does" on Women & Co.

About Women & Co.:
Women & Co.®, a service of Citibank, is the go-to personal finance source for women. Women & Co. delivers financial content with sharp, insightful commentary and a female point of view. Sign up for free at womenandco.com.
REAL LIFE. REAL NEWS. REAL VOICES.
Help us tell more of the stories that matter from voices that too often remain unheard.