A new report examining gender diversity in the highest echelons of business shows women are far from reaching parity in corporate boardrooms in California, one of the nation's most progressive states.
The study, released this week by the UC Davis Graduate School of Management, finds that women hold just 12.3 percent of the highest-paid executive roles and board seats at the 400 largest public companies headquartered in the state, up less than one percent from last year.
California is home to some of the nation's most prominent companies, including Google, Apple, Chevron, Hewlett-Packard, Wells Fargo, Oracle and Visa. It's also one of the best states for working women. Gov. Jerry Brown (D) recently signed the nation's toughest equal pay protections into law, requiring employers to pay women and men equally for "substantially similar" work. California has also had paid family leave policies on the books since 2002.
Of the 400 companies analyzed by UC Davis, 92 have no women at all in director or executive roles. The report found that a third of companies with no women in top roles are headquartered in Santa Clara County, home to some of Silicon Valley's largest companies.
Just two companies have at least as many women as men on their boards and in their highest paid roles: San Francisco-based retailer Williams-Sonoma and Los Angeles real estate corporation LTC Properties.
While the overall picture for women is grim, there has been some progress: The number of companies with zero women in top roles has decreased 33 percent over the last five years. Additionally, the percentage of females in top roles has increased steadily since 2007, when just 8.8 percent of those positions were held by women.
"It's time to give more women a seat at the table at California's top companies."
State Sen. Hannah-Beth Jackson (D-Santa Barbara), who authored California's equal pay bill, praised the report for highlighting the vast inequality women face in business.
"Recently, the new Canadian prime minister was asked why he appointed a gender-equal cabinet and he said simply, 'Because it's 2015.' It's time for corporate California to do the same," she said in a statement. "Because it's 2015, it's time to give more women a seat at the table at California's top companies. Because it's 2015, it's time to see California, a leader in so many areas, also take a lead in bringing women into top leadership positions in its publicly held corporations."
While the UC Davis study focused on California-based businesses, it revealed trends that can also be seen nationwide. A report released by the nonprofit advocacy group 2020 Women on Boards found that 18.8 percent of board seats on Fortune 1000 companies are held by women. Another study released earlier this year found there are more men named John, Robert, William or James on corporate boards than there are women.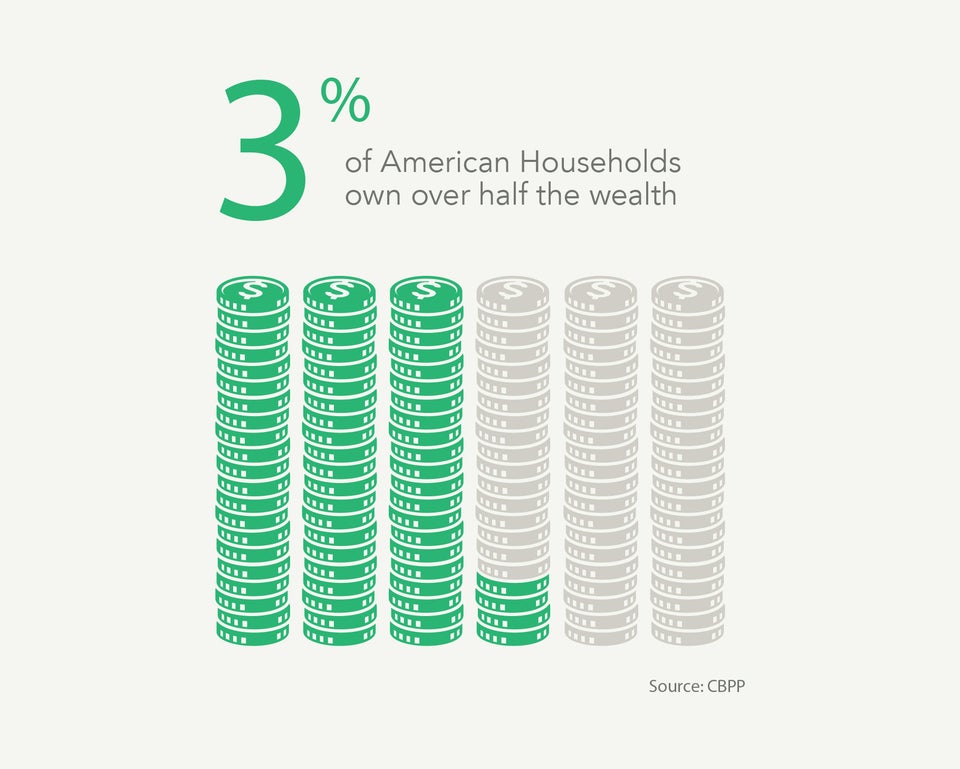 Income Inequality In California
Related
Popular in the Community