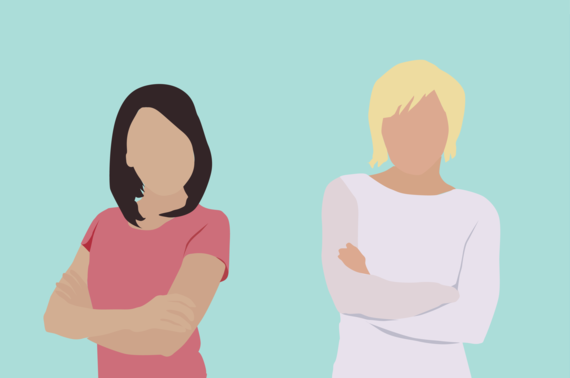 This week I gave a talk about the principles of lean agency for the Agile community. Despite what Jeff Gothelf proposes in
Lean UX
, I argued that user experience (UX) agencies can be lean. My final point turned out to be a doozy and angered two senior UX colleagues employed by
. Here's a quick breakdown of my key points:
Deliverables can be powerful if they're done right. The goal is to reduce waste, so if you spend time on a deliverable and it gets C-suite colleagues to understand and embrace the concept, you've wasted less time overall. Also, there's less meetings and resources churn because the deliverable sold the idea; thereby, deliverables are important contributors to being lean.
Often agencies are involved to bring expertise; expertise saves clients time and money because it helps clients ask better questions, get better answers, and solve problems more efficiently.
The rock star mentality typically attributed to "agency-types" can be beneficial because often rock stars are born from an innate and powerful ability to collaborate and provide great service. This is where they get their celebrity -- by making friends and showcasing an expertise that is impressive, desirable.
Fixed-price and retainer-based business models can align the agency and the client because the budget is already approved at this point, allowing both to focus on creating quality output. The time and materials model can be right if the scope is vague or the client doesn't know what they want. The fixed-price model can be a more profitable option if they have a clear plan.
The dissenting employees clearly stated that they disagreed with my opinion. I'm perfectly fine with people disagreeing with me. I actually love passionate people who help me understand that this world is full of wonderful, diverse perspectives, which we can learn from. I did have a problem with the tone, attitude and overall aggressive stance in which they pretended to ask questions. What was supposed to be a conversation became a heated, uncomfortable debate on who has the better business model.
The first employee's "question" was to aggressively state that she didn't agree with the premise that agency people were better than client people, concluding that my talk "...was complete b@#$%t." Seriously, she resorted to profanity. As an employee of the host, a senior leader who has run agencies and businesses, and a fellow female in the UX space, on what planet is it respectful to ask a question that is actually not a question and then end with "b@#$%t"?
She claimed I said people who work at agencies are better than people who work for the clients. What I said is that often agencies are born from freelancers who establish contracts through time and materials. Then, they grow and continue with the time and materials model. My hypothesis is that if they were to switch to the fixed-price or retainer models, then they would actually have more money in their pockets. This hypothesis is based on my experience trying these business models for my agency. My goal was to help educate tomorrow's designers on how to be more profitable, which will lead to growth in the design community.
Next, an event co-organizer began inquiring about the details of how I make the fixed-price or retainer models work since he'd a different experience with these models. We had a healthy, dynamic and passionate debate with no insults. Then, the original respondent tagged him out, claimed she coined "Lean UX," and kept on speaking, showing an unyielding close-mindedness around embracing a different way to run an agency.
When Lean UX Becomes Mean UX
Rather than joining the conversation in a constructive way, she chose to attack. I would have loved to learn from her as well as share my experiences starting and successfully growing an agency during a recession. However, her approach cast what should have been a lively debate between industry colleagues into the realm of wrong vs. right. Isn't the whole premise of UX to be understanding and to have empathy? Yes, absolutely. A key tenet of UX is being open to change and innovation, exploring the what ifs.
Being in a services based business forces you to be open to change. If you aren't open to change, then working in an agency model isn't probably for you. We love teaching our clients, and likewise learning from them; this type of environment fosters personal and professional growth. Iterating, changing and growing are all core underlying principles that embody Lean UX. (Matthew T. Powers, Chief Technology Officer, Applico)
I spoke at General Assembly (GA) the next day and at least 10 students told me how uncomfortable the previous event's Q&A session made them feel about the UX field. Unfortunately, it seems the ripple effect is that new UX professionals were unsettled by the lack of conversation in this rapid-fire, aggressive (even hostile) session. Some wondered if they would ever speak at a UX event if given the chance.
To be honest, my peers and I left the event questioning if UX was a space we wanted to explore. Since yesterday, however, we're glad to reaffirm that the environment created last night was a one-time situation, and that the community behind UX is full of curious and inspiring people. (Nate Wootten)
As leaders in the UX community, we must embrace young talent to let them know that it's OK to present divergent ideas and challenge current thinking. This premise is a large factor in UX, lean, agile, design thinking, design and more creative field approaches. Additionally, the concept of remaining open to "the new" is ingrained in any good researcher or designer.
Also, being a good custodian of your professional field is about encouraging team growth, being constructive in your criticism, and remaining unthreatened by new, disruptive ideas. You must remember their wins are your wins. Leaders, designers, etc. can't be their most creative, successful selves if they're restricted by narrow definitions about how to solve problems or define solutions.
Casting the conversation as wrong vs. right does not showcase the type of leadership our industry (or any industry for that matter) wants to be known for. It's about offering ideas to the UX community so that we can build a better UX world. Years of experience do not give one the license to berate new perspectives and ignore feedback.
Can Women Really Lean In For Women?
Also, as a female, minority small business owner, this is not how I would expect an industry colleague, one who is also a woman and my equal in experience and success, to approach a conversation about agency leadership, business models, and lean methodologies. Rachel Feintzeig of the Wall Street Journal summarizes a few findings from a new study by researchers at The University of Colorado's Leeds School of Business (the study will be presented at the Academy of Management annual conference in August) that reveal why women might struggle to champion other women. I'm acutely aware that women hold about 15% of the leadership positions at Fortune 500 companies. David R. Hekman, the study's co-author, set out to find out why. The findings show,
...women and non-whites executives who push for women and non-whites to be hired and promoted suffer when it comes to their own performance reviews. A woman who shepherds women up the ranks, for example, is perceived as less warm, while a non-white who promotes diversity is perceived as less competent. (WSJ)
This study again underscores the need to be mindful, deliberate in our work, actions and words, especially as women who hold leadership roles.
So, what happened to lean in? It seems that we're still highly susceptible to negative social constructions about gender, diversity promotion and performance even when we do advocate for each other. Hekman concludes, "Women can lean in and try to bridge the confidence gap all they want, but they're going to be penalized for advocating for other women, just like non-whites are." Conversely, when white men value diversity, they get a boost in performance ratings.
These findings are very troubling. The negative social constructions are already there. We don't need to compound them by being mean to one another as well. Moreover, the UX industry is one uniquely poised given its empathetic, people-driven methodologies to help us overcome such social constructions. No one benefits when Lean UX becomes Mean UX.
REAL LIFE. REAL NEWS. REAL VOICES.
Help us tell more of the stories that matter from voices that too often remain unheard.