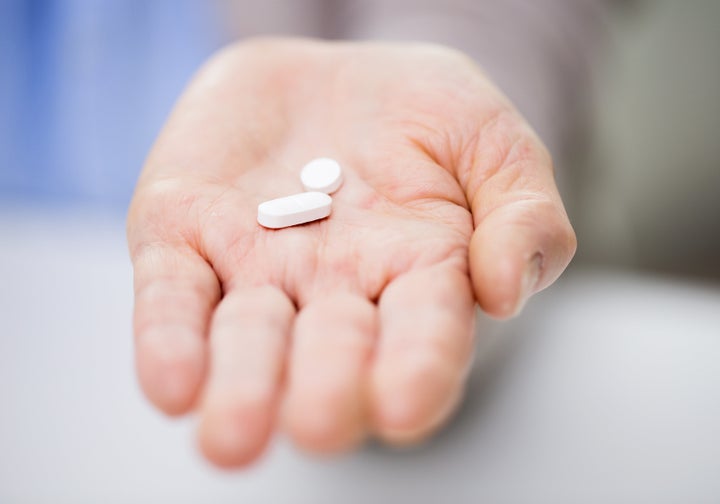 Women living in countries with strict anti-abortion laws have long turned to dangerous methods to end their pregnancies, but the internet has slowly changed the nature of "back-alley" abortions by making the abortion pill available to women worldwide.
A new study that is one of the first to analyze the outcomes of women who go online to order abortion pills has found that they are able to end their pregnancies safely and effectively ― even without a doctor. And even while living in areas where abortion is criminalized.
The researchers studied the self-reported outcomes of 1,000 women in the Republic of Ireland and Northern Ireland who obtained abortion pills online through Women on Web, an online non-profit that provides medication abortion to women up to 10 weeks gestation in parts of the world where access to safe and legal abortion is restricted or non-existent. Several of the researchers have an affiliation with the group. 
Women on Web says that in most countries, it is not illegal for women to receive medication at their home address. However, Ireland and Northern Ireland have some of the strictest abortion laws in the world and women who terminate their pregnancies can face harsh prison sentences. 
In order to obtain the abortion pill, women filled out a consultation form with information about their medical history. They were then provided with a prescription for mifepristone and misoprostol, the two medications that, taken together, make up what is generally known as the "abortion pill." Women on Web also provided the women with real-time instructions and support from doctors. 
The internet has slowly changed the nature of 'back-alley' abortions by making the abortion pill available to women across the world.
Overall, 95 percent of the study participants said they were able to successfully end their pregnancies, the researchers found, meaning they did not have to have surgical intervention after the fact.
Roughly 9 percent of the women said they experienced some kind of symptom for which they were told to seek medical help by their online counselors ― and among those women, 95 percent did. The study's lead author, Abigail Aiken, an assistant professor at the LBJ School of Public Affairs at The University of Texas at Austin, told HuffPost that she and her co-researchers were heartened to see that women who needed subsequent medical care sought it, even though women in The Republic of Ireland and Northern Ireland can be punished for having an abortion.
"Women are capable of self-screening for those complications, and the vast majority went to see a physician as advised," Aiken said. 
"It's safer than the alternatives [such as using a sharp object or a noxious substances] and it's also safer than continuing a pregnancy and delivering a baby," she added.
In an editorial accompanying the article, both of which were published in The BMJ this week, a pair of Canadian researchers who are not involved in the research argued that it suggests telemedicine abortion can give women living in highly restrictive areas with a "reasonable alternative" to less safe methods. They pointed out that it is usually the most vulnerable women who turn to options like suicide, having an unsafe abortion or giving birth to a child they cannot afford and do not want.
In many of the states ... you can travel a long distance and access care in a clinic ― but only if you have the money and the time and the resources and the family support to do that.
The World Health Organization estimates that 22 million unsafe abortions take place worldwide every year ― nearly all of them in developing countries ― leading to roughly 47,000 deaths and more than 5 million complications.
But Aiken believes the findings could also have implications for women in places like the United States, where abortion is legal, but increasingly under siege. Earlier this month, HuffPost's Jenavieve Hatch reported on Women Help Women, a Netherlands-based organization that launched a new initiative to provide counseling and instruction specifically to women in the United States who have opted to induce an abortion illegally.
"If you live right now in Texas, where I'm sitting, or in many of the states across the South, the Midwest and Appalachia in particular, you can travel a long distance and access care in a clinic ― but only if you have the money and the time and the resources and the family support to do that," Aiken said. Indeed, a 2016 analysis in a New York Times op-ed found that internet searches for self-induced abortion are generally highest in states considered to be hostile or very hostile to abortion rights. 
Of course, researchers and health care providers who work in reproductive health care must walk a fine line, being careful not to encourage women to induce their own abortions, while simultaneously finding ways to help those who have already decided to do so. Pro-choice advocates have long argued that banning abortion doesn't make it go away; it simply drives it underground.
"When you mention 'self-induced abortion' to people, they think of that coat hanger," Aiken said. "This study really powerfully demonstrates that in 2017, it can be a network of people helping each other through a safe and effective procedure."  
REAL LIFE. REAL NEWS. REAL VOICES.
Help us tell more of the stories that matter from voices that too often remain unheard.
BEFORE YOU GO