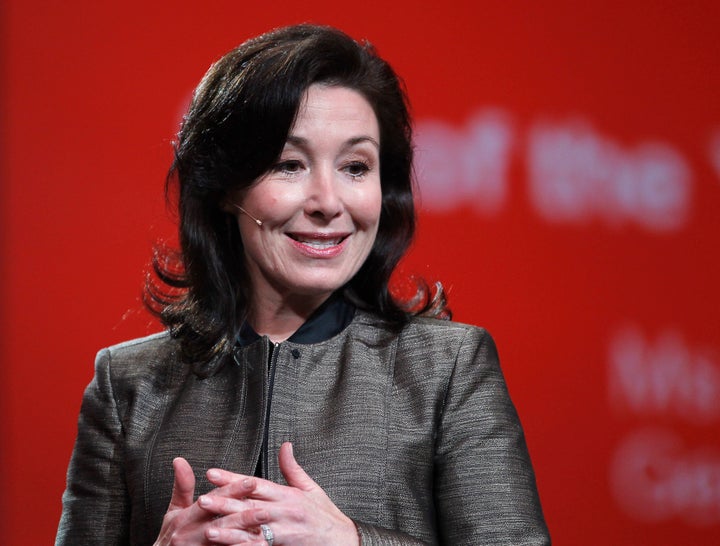 At the tippy top of the corporate ladder, women are paid more than men, but don't get too excited about it. We're talking about a handful of super-elite women.
And according to some new research -- which I'll explain in just a second -- it's only because senior female executives are so rare that they command such high pay.
The eight female chief executive officers at the 100 largest companies in the U.S. earned $22.7 million on average last year, compared with $14.9 million for the male CEOs, according to data analyzed by compensation analytics firm Equilar.
The highest paid individuals on the list were the co-CEOs at Oracle -- a woman, Safra Catz, and a man, Mark Hurd. They each earned $53.2 million, according to Equilar. Six of the other female CEOs clustered between $17 and $22 million in total compensation, which includes stock.
A separate analysis of the S&P 500 found that the 23 women CEOs (just 23!) on that list earned a median compensation package of about $13 million, compared with $11 million for men, The Washington Post notes.
Women tend to get hired at larger corporations, and those companies pay better, compensation experts told the Post.
But that's not the whole story, according to the new research mentioned above.
Companies are paying a "diversity premium" for high-level women, according to a paper due out in an upcoming issue of the Academy of Management Journal and coauthored by researchers at New York University, the University of Minnesota and California Polytechnic State University. (Sadly, women -- who make up over half the population -- still qualify as "diversity" employees at the upper levels of corporate America.)
It's basically an issue of supply and demand, Lisa Leslie, an associate management professor at New York University and one of the paper's authors, told The Huffington Post. "There's a market for high-potential women. If you want them in senior ranks, you'll have to pay them more," she said.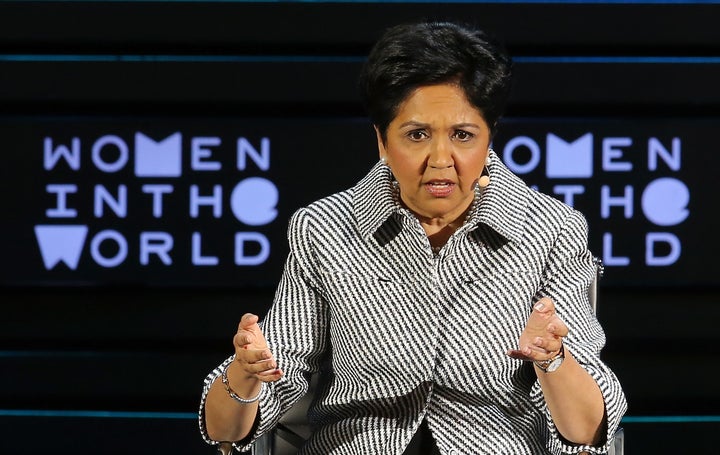 But don't mistake this for evidence that the gender pay gap doesn't exist. "This premium is for a very small subset of women," Leslie said. "It doesn't get rid of or negate the fact that most women are getting a pay penalty."
Leslie and her co-authors conducted four studies, two looking at compensation and performance data from public companies and two experiments to try to isolate why women would get paid more.
In one study, they examined pay and performance data on employees at a Fortune 500 company that has won awards for diversity but where fewer than 10 percent of executives are women. They found that women at the company, on average, earned 85 percent of what men made. That's not a surprising result, considering that women in the U.S. earn about 79 cents for every dollar men make.
But "high-potential" women at this company -- those who had been flagged by their bosses as employees who would make it to the top -- earned 107 percent of what similar high-potential men made. The researchers controlled for other factors that can influence pay gaps, including experience, work/life conflict, education and age.
In another study, the researchers looked at the highest-paid executives --including CEOs, presidents and vice presidents -- at S&P 1,500 firms. Of the 8,968 people in that category, 96 percent were male. The researchers found that the female executives made 110 percent of what their male peers made.
Companies that presumably value gender diversity more -- those that make consumer goods, which are purchased by women -- wind up paying even more for female executives, the study found. Women at the highest level earned 122 percent of what their male counterparts earned in consumer goods companies within the S&P 1,500.
In two other tests, the researchers asked different sets of participants to award pay to male and female employees based on their qualifications. Women who were identified as "high potential" were awarded higher salaries than similar men in both experiments.
If larger companies truly value gender diversity, then why is there only a premium for women at the top? Leslie explained that at the entry level, corporations don't have trouble hiring plenty of women, even at lower wages. But fewer women than men advance to the upper echelons of business.
It seems like companies could save some cash by figuring out how to retain more women as they rise through the ranks.