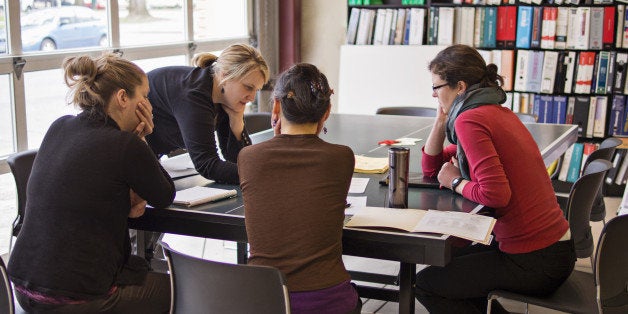 By: Chad Brooks, BusinessNewsDaily Senior Writer
Published: /15/2014 08:53 AM EDT on BusinessNewsDaily
Does competition make women less effective when working in teams? While many successful career women might say otherwise, new research suggests it's true.
A study from Washington University in St. Louis finds that the benefits of adding women to workplace teams — increased collaboration and creativity — only shine through when competition isn't involved.
When competition is added into the mix, those benefits evaporate, said Markus Baer, one of the study's authors and an associate professor of organizational behavior at Washington University in St. Louis.
Researchers discovered that men benefit creatively from going head-to-head with other groups, while groups of women operate better in less competitive situations. As intergroup competition heats up, men become more creative and women's creativity drops.
"My hunch is that women disengage from the creative process because they anticipate that they will enjoy the process less if it involves competition," Baer told Business News Daily. "Women might see themselves as less competitive and probably sense that others may not expect them to do well either."
"They really become a social unit and rely on each other more when forced to compete," Baer said. "My guess is that because men see themselves as more competitive, and we typically expect men to do well in competitive circumstances, they get more excited about the task at hand and fully engage it as well as each other."
The researchers found, however, that women do stand out in group settings when competition isn't involved. When teams work side by side, women tend to perform better, and even outperform men, in terms of creativity, Baer said.
Researchers said the results should warn businesses against using competition in all situations in which they want to stimulate creativity. Since competition isn't going to help women, and will probably hurt their creativity, managers should look for different methods of motivation, Baer said.
"Business should balance competition between teams by building in opportunities for teams to also collaborate," Baer said. "This could be achieved by encouraging teams to share important advancements they have made with other teams, by rotating members between competing teams, etc."
The study's findings are based on an experiment involving male and female college students working together in groups, as well as data gathered from 50 teams of scientists, engineers and technicians at a global oil and gas company.
The study was co-authored by Greg Oldham, of Tulane University; Abhijeet Vadera, of the Indian School of Business in India; and Roger Leenders, of Tilburg University in the Netherlands.
Copyright 2014 BusinessNewsDaily, a TechMediaNetwork company. All rights reserved. This material may not be published, broadcast, rewritten or redistributed.
Before You Go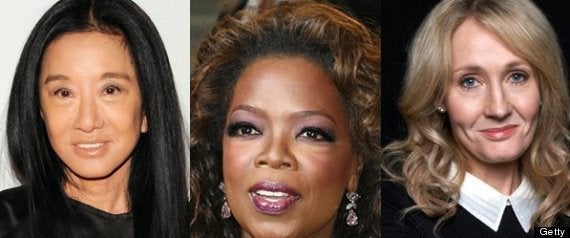 7 Influential Women Who Failed Before They Succeeded
Popular in the Community