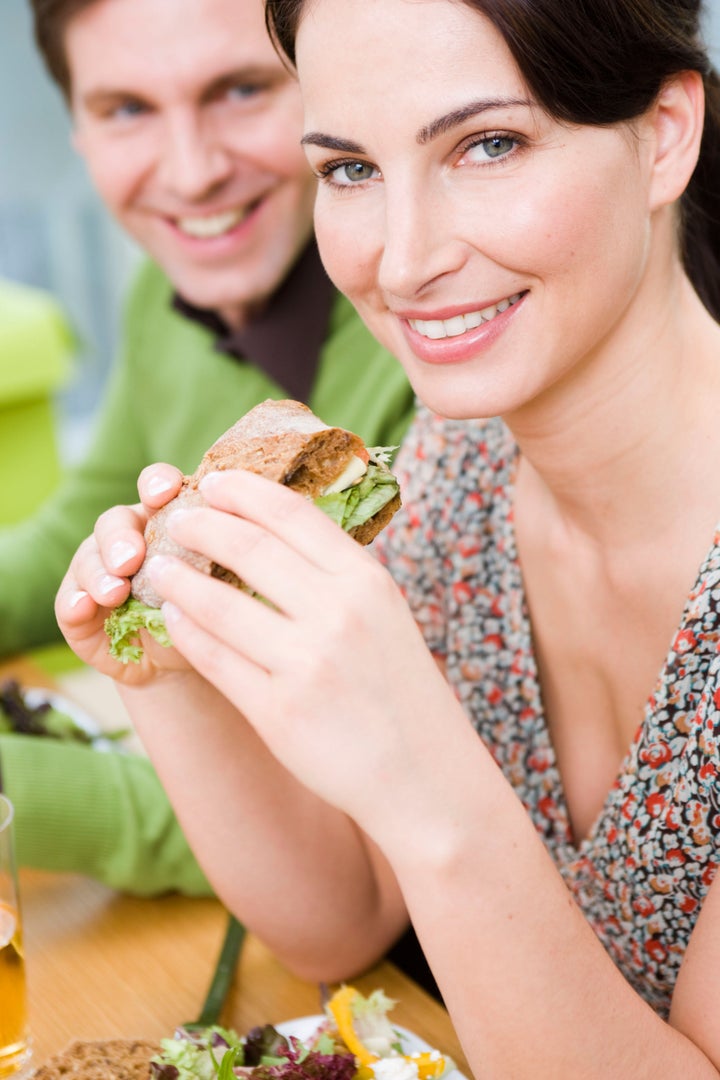 Women on diets spend more time worrying about what's on their plate than their relationship, says a new study by Atkins.
After surveying 1,290 women in the U.K., the weight-loss company found 54 percent thought about food more than sex and a quarter felt dieting was more important than their relationship, reports the U.K. Press Association.
Even more surprising, the findings showed women would feel more guilty about straying from their diet plan than cheating on their partners.
The study also revealed that attaining a "beach body" was the number one motivation to kickstart a diet, reports Marie Claire. Taunts from others about appearance also persuaded females to watch what they ate.
"Dieting should never become an obsession. This is not healthy as it can be counter productive," Atkins Chief Nutritionist Linda O'Byrne told The Daily Mail. "The last thing anybody wants is for their diet to have any kind of negative impact on their life."