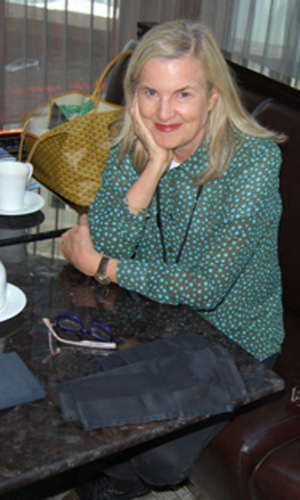 Women: Director Gillian Armstrong on Film Making Challenges in Hollywood
With the focus on the #OscarsWhysoWhite campaign, gender and minority issues are finally being talked about in a way that has long been overdue. During the Toronto Film Festival, I saw a documentary: The Women He's Undressed that stayed with me, not because of the titillating title, but because of the bright and artistic visuals. It tells the story of Orry Kelly, an Australian Costume Designer who dressed some of the biggest names in Hollywood. He was openly gay at a time when the studios preferred their men to be straight - at least publicly. Kelly provided costumes for An American in Paris, Les Girls and Some Like It Hot - to name just a few. He specialized in clothing for women, using the emotional structure and content of the scene to inspire garments. Betty Davis was so entranced by his work that she insisted he be reinstated to helm the costume department when the studio fired him. He also happened to have shared an apartment with Archie Leach, who went on to become a silver screen idol and one of the industry's legendary icons under the name Cary Grant. All of this is told creatively with re-enactments, interviews with Jane Fonda and Angela Lansbury - both of whom he dressed - and vivid visuals and musical numbers that entrance. The documentary made me wonder who was behind the creative work.
It turns out that the pedigree behind the footage is rather illustrious. Gillian Armstrong of My Brilliant Career, Oscar and Lucinda and Charlotte Gray fame helmed The Women He's Undressed. While exploring her current concentration on documentaries, talk led to the many minor infringements that women directors endure that can accumulate to become unseen hurdles in their quest to direct film. At a time when only 6% of films are directed by women and only one woman has won a Best Director Oscar, (Kathryn Bigelow), the conversation resonated, and may help to shine a light on entrenched mindsets and issues that have nothing to do with gender.
With My Brilliant Career(1979), Gillian Armstrong became the first Australian woman in 50 years to direct a film. Let's just pause and hold onto that statistic. "There were three sisters in the 1930's who used family money to do society dramas. One was a producer, one was a director and one starred, so I wasn't the first woman to do it in Australia," she notes archly.
But having directed at a time when females directing were not part of the general conversation, she got labeled a 'women's director'. She squirms a little. "Like any film maker I tell the stories I'm passionate about. It takes five years to get a movie made. You better be telling stories you connect with. I connected with Orry's story, which is about a gay man." She lets the silence stretch, making the unsaid point. "Because my first film was a break-through, I was immediately type-cast as someone who did women's films about women achievers. What I said then is, 'I'm here to tell stories. I'm interested in human beings and their behavior - what they do, what we are, and the effect of fate." The smile she gives captures the irony of her quest. "So I was labeled as 'someone who did strong women'. My response was that I'm interested in complicated male and female characters." She shrugs. "But this isn't a gender dilemma. It happens with men too. The moment you are successful they want you to make 'that' again. Yes, it was a shock when I was starting out but it happens to men too." Surely being known for making movies about strong women a good thing? She corrects me. "I hope all my characters are not cliched, and the women are not the wife/girlfriend. What I want my films to be known as is a 'Gillian Armstrong' film. Not as women's films. They don't say that about my male director contemporaries."
Something else that male directors aren't asked is how they balance life and work. "But they have to." She notes with just a tinge of irritation. "When my daughter went through her Higher School Certificate studies she told me, 'Peter Weir took off a year when his son did his HSC, are you going to?' So I think its tough for all directors, not just the women."
While the point is made, the question becomes why has Gillian not worked more often in film subsequently. Her answer mimics that of many women in the industry. "About 8 years ago studios started to do fewer human dramas. They turned to these huge cartoon and action films." Women are seldom asked to direct this genre. "There used to be a middle ground, they'd do a few medium budget films, but those types of movies are having trouble being financed. I don't mind doing a low budget indie film but they are now so low budget they won't even be able to fly me in from Australia. The writers I worked with have all gone to television. They're doing Ray Donovan." This is what has led to the Golden Age of Television. "They're not only strong women characters on television and streaming services, but the leads don't have to be these 20 year old sex bombs. They're complicated and the stories are intelligent. The writer and director can take risks. The last few scripts I was involved with the studios would say, 'Only if you can get Meryl on board.' There are only a few majors stars who are hot at any one time in the world in each age group, so you're in a line hoping to get that star, and so is everyone else. If you're lucky enough to get her, by that time someone else has dropped out, or they don't want to go to that country because they've fallen in love." Again the ironic smile. "When the documentaries came about I thought, 'This game has gotten silly. I just want to make films I believe in.'"
As our time winds down Gillian Armstrong speaks a fact that is true regardless of color or gender. It remains the driving force of artists, and given all the restrictions, unseen biases, the crapshoot of getting anything made, it has to be the driving force: "I am still passionate about the work. If it doesn't play out the way you want, you have to find another way."
As the discourse increases about the not so invisible walls that make an already difficult field more challenging for everyone to access, one has to applaud the spotlight that is demanding a broader definition of what determines success. The audience is hungry for quality product. One size does not fit all. Diversity behind and in front of the camera, and in the paying audience, is a reality. It's time that Hollywood catches up.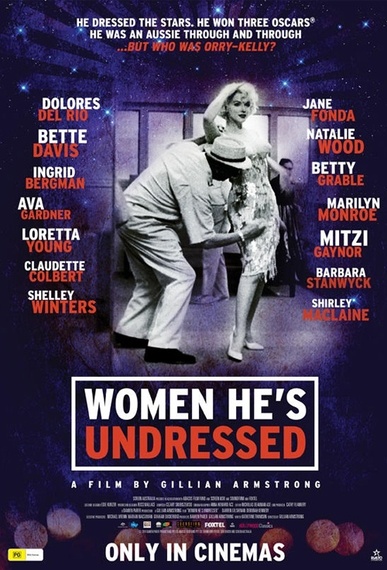 Popular in the Community