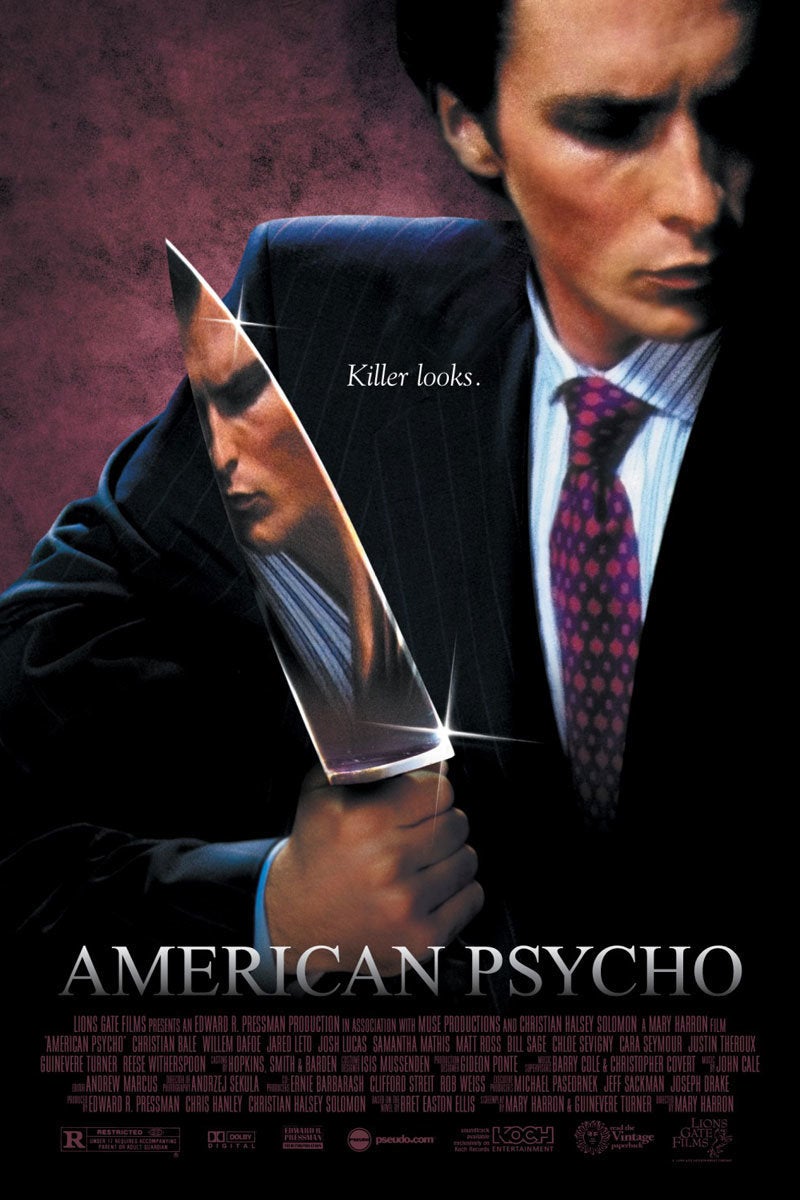 "American Psycho," directed by Mary Harron
In a thorough exposé on women directors struggling to make the jump from rising indie star to established blockbuster giant, The New York Times reported that "young guys in baseball caps who remind older guys in baseball caps of themselves" tend to catch all the breaks, while women are relegated to, well, "women's films," or at least features with lower budgets and lower box-office numbers than those manned by their male counterparts.
The feature comes at a time when Oscar-nominated Kathryn Bigelow has successfully secured sizable budgets for her war stories, and the first woman-directed superhero movie -- "Wonder Woman," coming in 2017 -- will finally bust the movie industry's glass ceiling, or at least clink a fracture.
These are both bounds toward equality, yet disheartening statistics -- including the oft-cited figure that only 2 percent of top-grossing films are directed by women -- serve as reminders that there are leaps still to go. 
But what women directors have yet to achieve in terms of receiving big-budget funds, they make up for in artistry, influence and creativity within the field. Far from relegated to writing and directing movies only centered on their own personal or emotional experiences, women have been creating genre films for decades -- since the silent film era.
Alice Guy-Blaché, a filmmaker credited with making one of the first narrative films, made her debut with a weird, fantastical story about a cabbage patch alive with young children, grown by a woman. She's honored alongside those of her ilk and those inspired by her in a Film Forum series "Genre is a Woman," paying homage to women filmmakers working in the genres of action, Western, horror, fantasy and sci-fi -- many of which secure bigger budgets than their more realistic counterparts.
Guy-Blaché might've been a forebear but plenty of contemporary women have followed her lead, including Mary Harron, director of the biting dark comedy "American Psycho," and Stephanie Rothman, whose "The Student Nurses" features a gritty abortion scene.
I spoke with writer and curator Giulia D'Agnolo Vallan about the series, and about the problem with gendering movie preferences: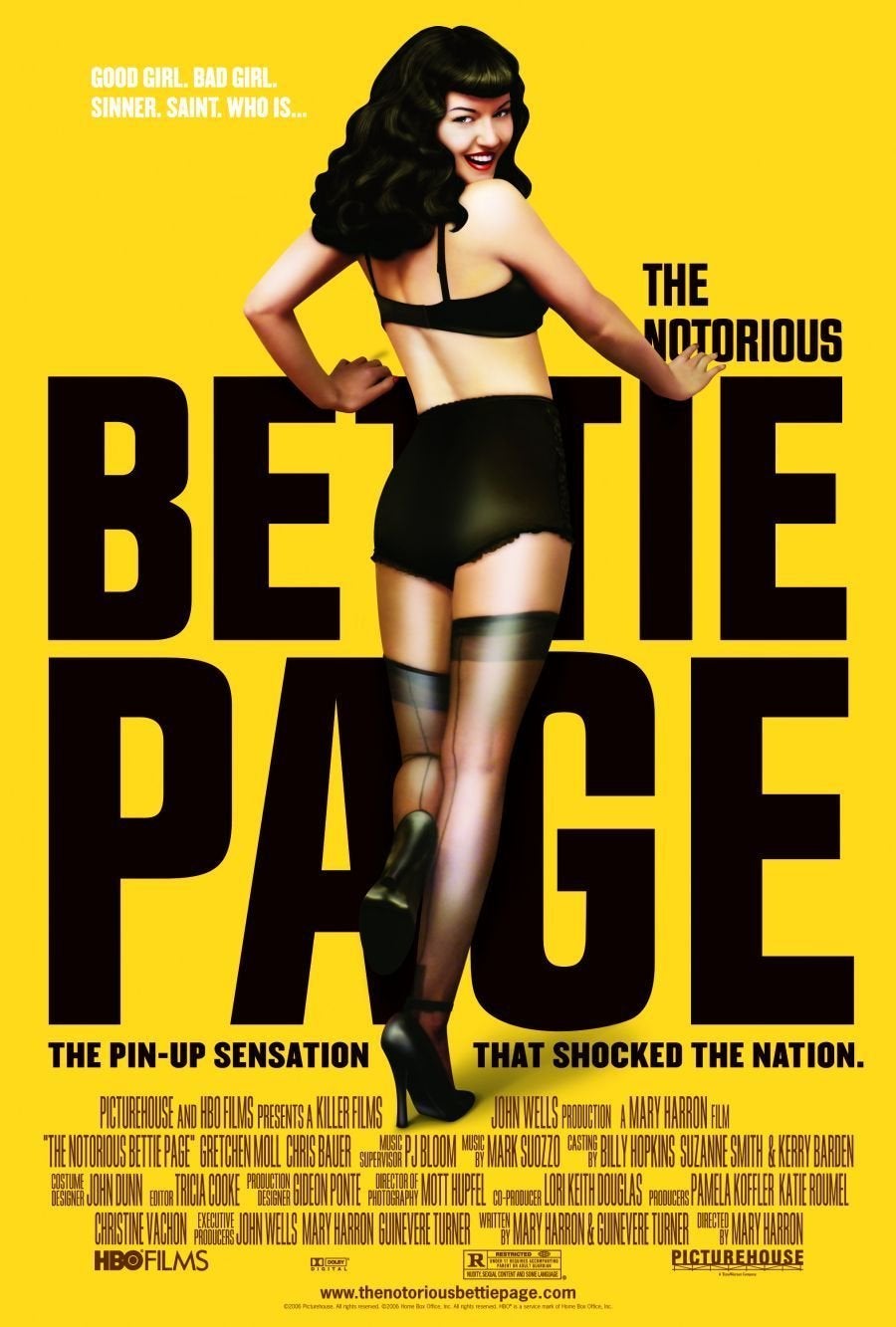 "The Notorious Bettie Paige," directed by Mary Harron
"Genre" typically signifies action rather than, say, personal relationships. Why do you think it's important to embrace women who direct more action-fueled stories?
I love genre, in all its forms -- Western, horror, noir, sci-fi. That's my passion. And as a filmgoer I always resisted the idea of "women films" -- or "men films," for that matter. I think it is important to embrace women that don't subscribe to those clichés. The idea that a woman director has, by definition, less affinity for an action scene than a male one is silly. Kathryn Bigelow can out-direct most of her male colleagues in Hollywood. It's a matter of vision, talent, stylistic and poetic inclinations. Not gender. 
Besides, violence, sex, crime, the darkness in the human soul [are] the texture of genre cinema, [and] part of our collective experience. Not just the male one. I like the gaze, the depth, the humor and the subversive spirit that the directors like the ones in this series have brought to their representation.
Women directors have always taken on more traditionally "masculine" themes in film. What is one of the earliest examples of this?
Women filmmakers frequently directed genre in the silent era. In the series, we have a little program devoted to one of the great directors of that period, Alice Guy-Blache, which includes an adaptation of Edgar Allan Poe's "The Pit and the Pendulum." Among her surviving films is a Western that I would have liked to show, but the print is in a European archive and we could not get it at this time. 
What is your favorite genre film directed by a woman?
I can't say. Favorites to me are the films that keep talking to you no matter how many times you watch them.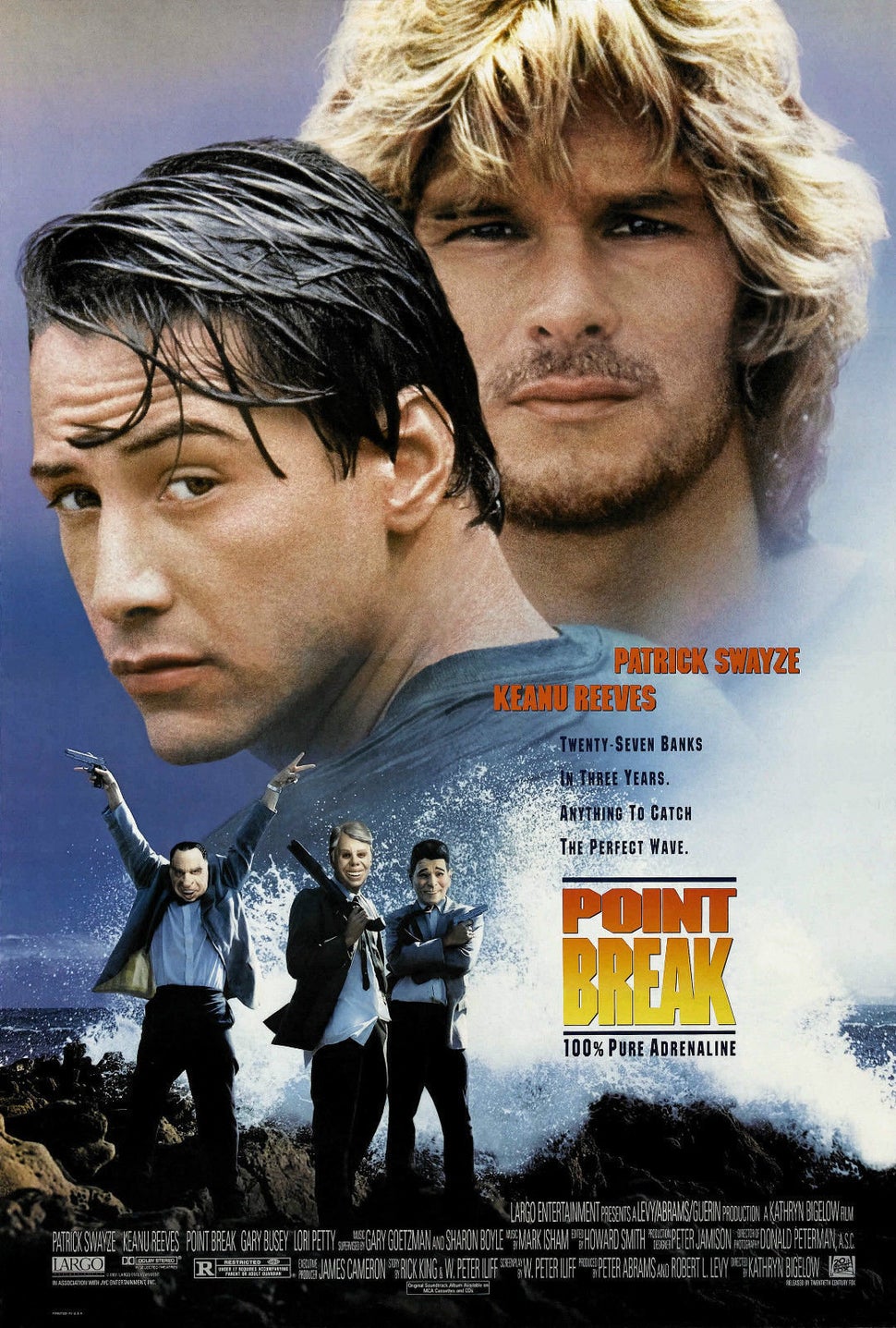 "Point Break," directed by Kathryn Bigelow
On the whole, would you say women's genre films -- including those in the series -- get the same funding as those directed by men? 
Over the years, I interviewed more than a few directors that told me they were making documentaries because "as a woman" it was easier to get financing in that field, rather than getting it for a fiction film. So I am inclined to think there is less money, because it is assumed that films directed by women make less money. Although I believe that Roger Corman, who produced some of the titles of the series and has always been open to women directing genre, is an equal opportunity employer. His budgets are tight with everyone.
Women who direct genre films aren't directly addressing "women's themes," but would you say they offer something that a male-directed genre film may not? 
I would, although I hate to generalize, since we are talking about individual artists with their own specific visions. Sometimes it comes across as a certain humor, a critical perspective, a bigger investment in the characters. Stephanie Rothman's films come to mind, or Mary Harron's. But it is a slightly different view on the same world.
Certain genres -- such as horror -- are notorious for objectifying women. Would you say the films in this series avoid this problem?
I think the notion that horror objectifies women mostly derives from slasher [films]. I could argue against that notion, especially vis-à-vis filmmakers like John Carpenter. But in the series, we showed Amy Holden Jones' "The Slumber Party Massacre," which is almost a parody of slasher films. We also showed Katt Shea's "Stripped to Kill II: Live Girls," which plays it straight -- but not really. One can film anything; the key is how you film it.   
Film Forum's "Genre is a Woman" series runs through June 16. Remaining films include "Dance, Girl, Dance, "American Psycho," "Bury Me an Angel," "Meek's Cutoff," "Texas Killing Fields," "Pet Sematary," "Group Marriage," "Let Me Die a Woman," "Not Wanted," and "Night Moves."
Calling all HuffPost superfans!
Sign up for membership to become a founding member and help shape HuffPost's next chapter
BEFORE YOU GO
PHOTO GALLERY
11 Films With Black Stars To Look Forward To In 2016