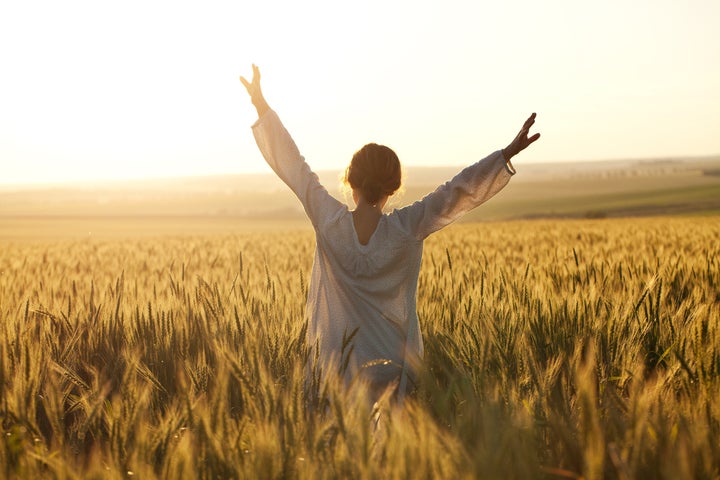 My mom was a victim of domestic violence. Even today I can still hear the screaming, the breaking of dishes, the accusations, the hitting, the threats and the beatings. As a child I remember my mom running barefoot down the road flagging the school bus. My father had beaten her and she was there to get us off the bus and take us away with her to a shelter. We were there for a month and a half. Things would be good, but then the cycle would repeat. We all walked on egg shells and did what he said. Our mother was controlled and beaten, and my sister and I were as well.
My mom was never allowed to have friends and hardly allowed to see her family. When she did not follow his wishes he would burn or cut up her clothes, and write horrible things on the bathroom mirror for her to read. He would put her curling irons in the toilet; he would take her to the woods and shoot at her. He would threaten to 'make the last shot count' and said he would kill her children as well.
One day my mother finally tried to get out, and my father made the last shot count.
As a wife and a mother I will never live that life. I am thankful to have a great husband and a 5-year-old son. The experience traumatized me and I am doing all I can to avoid falling into the same pattern. I also want to ensure that as my son gets older he treats women the way they should -- not how I was raised, with violence and fear as our everyday 'normal.'
I was a teenager when that happened and blamed myself for not doing enough to protect my mom. She was killed before the Violence against Women Act made services and support more available, and after three months of minimal 'grief counseling' my sister and I were on our own. It took me years of struggle to come to the realization that I did nothing wrong, and that people in these situations have to want to break the cycle they are in. They need help and support to get out for good, including emergency housing, social services, and on-going help until they are self-sufficient. I am glad that there are now community based programs to help victims of violence and their children.
We need more, not less funding for education, housing supports, and other services to help victims get out. There is a real lack of services and temporary housing, especially in rural areas such as the small town where I live, in eastern Washington. We are fortunate to have the YWCA of Clarkston, WA which receives Violence Against Women Act dollars and uses them to provide intervention services and transitional housing for a two county area larger than Rhode Island. Last year the YWCA received almost 300 calls on their crisis line from victims of domestic violence and housed more than a dozen families.
There are so many women out there that need help. The Violence Against Women Act was slated to be reauthorized this year but politics got in the way. I am so proud that Senator Patty Murray (D-WA) is championing this issue, and I hope other members of Congress take up this cause and are moved to action. Every woman should have the help and support they need to avoid being a victim of domestic violence and to safely get out of an abusive relationship.
Everyone should have an opportunity to live a happy and productive life.
Popular in the Community