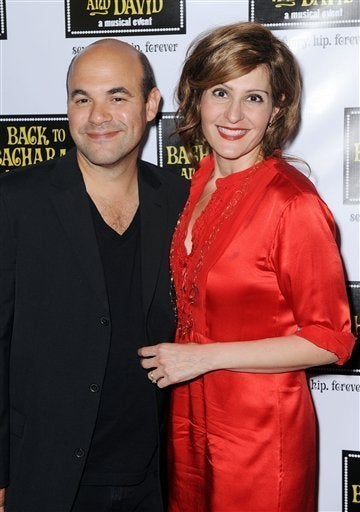 A little-known fact: some studios recently decided to no longer make female-lead movies.
Lately, I've been in meetings regarding a new script idea I have. A studio executive asked me to change the female lead to a male, because... "women don't go to movies."
When I pointed out the box office successes of Sex and The City, Mamma Mia, and Obsessed, he called them "flukes." He said "don't quote me on this." So, I'm telling everybody.
I'm in a new movie, My Life In Ruins, out in theaters now. It's a small indie, that was picked up for distribution by a studio (thank you Fox Searchlight.) We're in one-third, maybe less, about one-quarter of the amount of screens of the big movies...yet we made it into the Top Ten.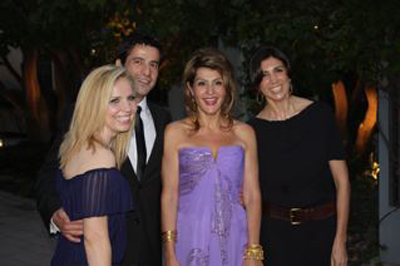 I'm not too cool to admit this -- on the weekend, I snuck into the back of the theaters to hear people laughing. It's a very good-mood-inspiring sound, better than the sound of potatoes being dipped into a fryer. (Almost.)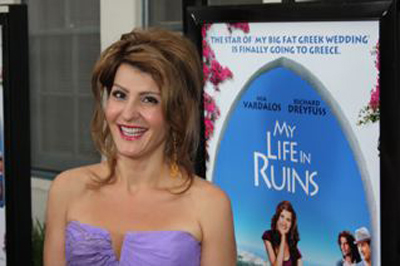 The theaters were full of people laughing. Women were there. Sure, men were there, we are a date movie too, but the fact is women were there, some in big girls night groups.
Our movie isn't "playing everywhere," yet these audience members found it. We had an advertising budget of about 6 bucks, Canadian. We don't have billboards, or giant newspaper ads, or skywriting. So I've been Twittering (NiaVardalos), loading homemade videos onto YouTube : "My Life In Ruins, Really!" and blabbing to anyone who makes eye contact with me.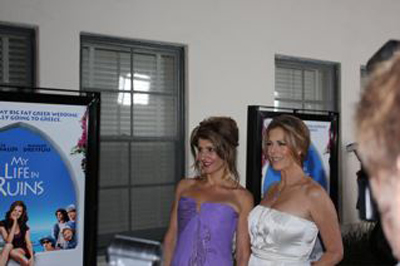 It's called show business for a reason. The theater owners want to make money, and understandably so. My Life In Ruins is the highest testing movie in Fox Searchlight history so we've been given a chance. And, the theater owners said they'll keep the movie in their theaters if people go.
So, women: can we speak up with our wallets?
Popular in the Community